10 Top Tech Companies Poised For Massive Layoffs
Tech workers across the nation may witness a massive pink slip parade this year, should one Wall Street analyst's prediction of more than 260,000 tech layoffs in 2016 come true. Here's at a look at the top 10 companies on his list and why they are there.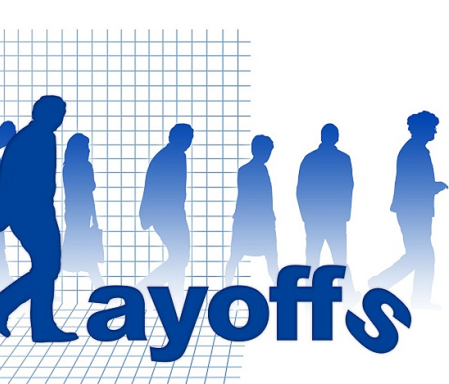 Workers at some of the biggest tech companies may have a reason to be nervous, according to an analyst report that predicts 261,800 positions at those organizations may be collectively cut in 2016. With that number of projected layoffs, it would be on par with doling out pink slips to approximately a quarter of the residents of San Jose, Calif.
Global Equities Research Analyst Trip Chowdhry said he pulled together layoff predictions, in part, to send a message to New York Federal Reserve Bank CEO William Dudley that his desire to see interest rates raised on the back of strong labor demand this year was unfounded.
According to Chowdhry, 10 tech companies are likely to take the largest swipe of the ax to their workforce, based on one or more of these four factors:
Technology shift. "Cloud and mobile technologies have increased the productivity of an employee exponentially," Chowdhry said in an interview with InformationWeek. "What this means is the number of employees needed to do a certain type of job is less."
Micro-services such as cloud computing improving IT efficiency. The term "micro-services" means software that can run on a fraction of the hardware that was previously needed by a customer, he said. Cloud services like Amazon Web Services or Microsoft's Azure are examples.
Integrating technology no longer valued. "Under the old world, one company would make the servers, another company would make the network, and another company would make the apps. This was an on-premises company. So, you had to hire a lot of people to configure middleware or work with the database. A lot of people had to manage the backend processes. But when you go the cloud, you don't need these backend employees," Chowdhry said.
Consumer behavioral shift. When consumers shift to a new preferred website, advertisers will follow them, he noted. As a result, advertising-dependent websites are hurt.
Although Chowdhry is predicting 261,800 layoffs at tech companies this year, Toni Sacconaghi, a senior research analyst with Sanford C. Bernstein, doubts the depth of the layoffs at IBM will reach the levels that Chowdhry is projecting. Chowdhry's estimate is nearly seven times larger than Sacconaghi's estimate, for example.
[See 7 Tech Jobs Hardest Hit by Layoffs in 2015.]
Additionally, while these tech titans are expected to lay off thousands of workers this year, they are also hiring. IBM, for example, has 877 information technology jobs posted on its site, and Hewlett Packard Enterprise lists 270 information technology jobs. In corporate America, it is a fairly common practice that as a company slashes its staff, it will hire new workers to focus on areas of growth.
In developing his layoff estimates, Chowdhry acknowledged he had to revise his overall layoff estimates lower because his employment figures for HP Enterprise and HP did not initially account for the company's split. (The numbers in this story reflect his revisions.)
Regardless of the HP and HP Enterprise snafu, Chowdhry established a methodology to put each company into one, some, or all of four buckets that explain how tech titans can find themselves in a conundrum. Here are the top 10 tech companies that Chowdhry expects will see massive layoffs this year. Take a look and let us know what you think. Does this list make you nervous about your own job security?

Dawn Kawamoto is an Associate Editor for Dark Reading, where she covers cybersecurity news and trends. She is an award-winning journalist who has written and edited technology, management, leadership, career, finance, and innovation stories for such publications as CNET's ... View Full Bio
We welcome your comments on this topic on our social media channels, or
[contact us directly]
with questions about the site.