CIOs and IT leaders are looking to transform their business and enter the digital era, driven by technology advancement and cost containment.
The 2021 Gartner CIO Agenda Survey indicates that artificial intelligence (AI) and machine learning (ML), data and analytics (D&A), cloud/edge and the Internet of things (IoT) will all serve as game changer technologies in the coming year. However, CIOs today consider each technology discretely rather than find the glue between them to serve complex use cases.
This siloed approach will not bring the same value as when they are viewed as complementary to one another. By 2025, Gartner anticipates half of CIOs and technology buyers will utilize a nexus of cloud, edge, 5G, IoT and D&A technologies for their digital business needs.
Simply put, when combined in a meaningful manner, these technologies will drive the next great frontier in IT services.
Several use cases drive the need for using these technologies in tandem with one another, especially as CIOs accelerate digital transformation across their business and IT operations. These use cases may seem relatively novel today, but by 2025, each of them will become mainstream and shape IT spending, especially in the ongoing pandemic era.
The five use cases that illustrate the power of the nexus of cloud, edge, 5G, AI, IoT, and D&A are the following:
Smart factory
Gartner defines a smart factory -- sometimes referred to as the Fourth Industrial Revolution or Industry 4.0 -- as a highly digitalized and connected production facility that relies on smart manufacturing. The requirements in building a smart factory are operational efficiency, workplace health and safety, and collaboration with the product design unit at their manufacturing site.
The nexus of technologies come into play among next-generation smart factories, where services that modernize the manufacturing process and analyze the technical, economic, worker and environmental perspectives will be required. The addition of wireless technologies in smart factories allows for an automated alert system that identifies critical issues and faults that need immediate attention. AI can also be leveraged to build immersive augmented reality experiences, such as computer vision, to monitor worker safety at the factory site as an example.
Drones
Drones and mobile robots have become a common tool in numerous industrial, commercial and consumer settings. These devices are being used for site inspection, mapping, security, asset and inventory tracking, data collection, and more.
The requirements for building a drone include ensuring real-time access to control and telemetry, along with video/payload data from the drone fleet over a secure, reliable interface.
In order to support drones, technology service providers should build a ready-to-use, web-based ground control station application for real-time telemetry, control and video streaming with cloud connectivity over 5G networks. Additionally, they must offer AI platforms that provide a fully automated workflow for preparing datasets, training models and deploying trained models for inferencing. D&A will make way for the processing of large amounts of telemetry data, too.
Connected and autonomous vehicles
Automakers are increasingly incorporating cellular data connections into vehicles to unlock new opportunities that leverage edge compute, IoT, and cloud-based data storage and analytics. This includes vehicles to everything communication, which is the ability for vehicles to communicate directly with nearby vehicles often using 5G of Wi-Fi technology, as well as driverless vehicles that can operate without human intervention.
The nexus of technology will be present via cloud platforms that enables scalable, secured, high-quality digital capabilities, including navigation and fleet management services to its vehicles, among others. Likewise, services that allow for rapid data sharing and management will be crucial to many of the capabilities found in autonomous vehicles through 2025, reinforcing the importance of the increased speed that commercial 5G networks will allow for.
Remote healthcare
Remote healthcare provides patients in remote areas the ability to receive medical care from physicians and specialists at leading hospitals in distant metropolitan areas. During COVID-19, the use of remote healthcare is even more acute in order to support real-time doctor interaction and immersive video collaboration for telemedicine.
Strong 5G connectivity and cloud-based video conferencing are essential enablers of remote healthcare, but IoT and AI/ML have a role to play here as well. IoT technologies must be used to monitor endpoint medical devices, such as tablets and other critical hospital equipment, in order to monitor that there are no impending defects to guarantee zero time. AI/ML can be leveraged to look for patterns in historical patient medical data to make real-time decisions on medical procedures and protocol.
Smart retail
Smart retail is a term used to describe a set of smart technologies that are designed to give the consumer a greater, faster, safer and smarter experience when shopping. With the proliferation of smartphones and e-commerce, the retail industry has turned to smart retail in order to bring an experience to the buyer that is content-rich, near-instant, real-time and dynamic with the ability to cross-sell and upsell.
Hyperscale cloud providers and telco providers are developing new solutions such as smartphone apps that track in-store customer movement that is used to send targeted information about new product arrivals and discounts. They even offer maps of large department stores. Additionally, applying D&A to information collected from IoT sensors throughout stores will create a personalized buying experience for the consumer.
Taken together, this nexus of technologies will better meet customer needs, provide more insights for CIOs, and lower enterprise costs for end-to-end delivery. IT leaders should take note of the industry dynamics and these emerging use cases in order to get ahead of their peers in the next few years.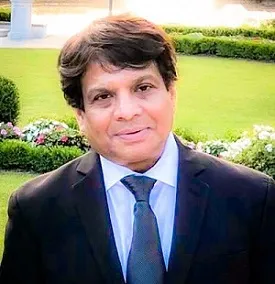 Sid Nag is a Vice President in the Technology and Service Provider group at Gartner. Learn more from Sid and other Gartner analysts about cloud and the next generation of technologies at the Gartner IT Infrastructure, Operations and Cloud Strategies conference, taking place virtually through Thursday in the Americas and EMEA.