Toyota Financial Services is the global organization that provides retail financing, leasing, and dealer financing to vehicle dealers and their customers in 33 countries around the world. TFS USA is one of those companies, and it plays a significant role in overseeing Toyota's sales finance companies in the Americas.
Like so many other companies and consumers, this arm of Toyota's business, which was first incorporated in California in 1982, experienced the dire consequences of the financial crisis of 2008. Many more consumers fell behind on their car payments during the crisis. It put the business and the customers it wanted to serve under a new kind of stress.
As the Great Recession of 2009 wore on, car purchases fell sharply, and more people became delinquent. It was time for a change. TFS has an $80 billion portfolio.
In the wake of the economic downturn, the company had a record of more than 100,000 customers at least one day delinquent on their loan and lease payments. The portion of delinquencies more than 60-days-past-due grew 25%. The traditional collections process didn't provide answers about why delinquencies were surging, and it couldn't recommend the best way to deal with each customer.
The crisis was enough to push Toyota to take a fresh look at how it approached collections and handled consumers who were behind on their payments. That re-evaluation changed everything.
"Before 2008, we used the textbook approach to collections," Jim Bander, national manager of decision science at Toyota Financial Services told InformationWeek in an interview. That meant when someone missed a payment they entered the early-stage collection strategy. During the grace period he or she might receive a virtual message via robocall, Bander explained.
As that customer got more delinquent, Toyota Financial Services would use a predictive dialer to call every number Toyota had for that consumer as quickly as possible. Later, when another payment had been missed, that account would be assigned to a collector for management.
It wasn't an ideal way to manage delinquent accounts. It used a broad brush and treated all delinquent customers in the same way.
Weathering Global Financial Downturn
To find a better way in a time of financial crisis across the entire economy, Toyota Financial Services established a multi-phase plan to use analytics to assess risk and microsegment consumers with the goal of lowering delinquencies and keeping more drivers in their cars.
The first phase of the analytics program was about optimizing collections, the second phase was predictive analytics, and the third phase is prescriptive analytics, according to David Eddy, Divisional Information Officer for Corporate Services at Toyota Financial Services, who spoke with InformationWeek in an interview. But the whole is greater than the sum of its parts.
The entire project "combines prescriptive, predictive, forecasting, and optimization all into one framework so that we can optimize allocation of collections resources to customers being contacted," Eddy told InformationWeek.
Eddy, Bander, and their teams collaborated to create a new approach that included multiple technologies to assess individual consumers for their risk. FICO had developed an algorithm that allowed TFS to estimate which customers needed attention, and the best way to approach each of them.
Other technologies included SAS for statistics and predictive analytics, Oracle software and database software, IBM Pure Data (formerly known as Netezza), Tableau Software integrated into the user interface, Informatica for data integration, VMware for virtualization, and others. The solution relies on multiple technologies from multiple vendors. It resides in Toyota Financial Services' many data centers.
The analytics and technology, together with the cultural participation of the company, has led to a pivot in how the company approaches delinquent customers.
"The Collections Treatment Optimization allows us to microsegment our customers based on risk and other attributes," Bander said. Low-risk customers, for example, are treated differently than high-risk customers. Low-risk customers may not be contacted when they first miss their payments. They may not be assigned to collections management until they are much further along in delinquency.
By treating low-risk customers with a lighter touch, Toyota Financial Services freed up greater resources to spend on higher-risk customers. These customers are contacted earlier in the delinquency with a personal phone call when they may only be 12 or 13 days past their due date, Bander said.
The analytics "have allowed us to come up with some fairly small tweaks that has allowed us to grow our portfolio by 9% without adding staff, and in the process keep people in their cars," Bander said.
Keeping People in Their Cars
That's the number he says he is most proud of. In the first year 1,600 Toyota, Lexis, and Scion owners got to stay in their cars because of how the process changed. Some 10,000 customers avoided getting a credit marker on their credit bureau report. In all, Toyota Financial Services estimates that 50,000 external customers and 500 internal employees benefited from the project.
The path to get to this point wasn't a straight or easy path, Eddy said. The Toyota Financial Services team working on this project learned more about data, and making sure they had the right data for the project. Some data has limitations, Eddy said, so you have to make the best use of the data that you do have.
Another challenge was making sure that the teams that were building the analytics and implementing the processes stayed close to how that process was implemented in the real world. Bander said that to keep the team grounded, they were colocated in a cluster service center.
"That's so we could know how things affected the customer," he said. "The coolest thing is the trust that happens when a customer service rep actually saw me walking in the hall and told me he had a type of call that he hadn't received before and didn't understand what it meant." That close contact gave the analytics team an early view into how changes were being received by customers.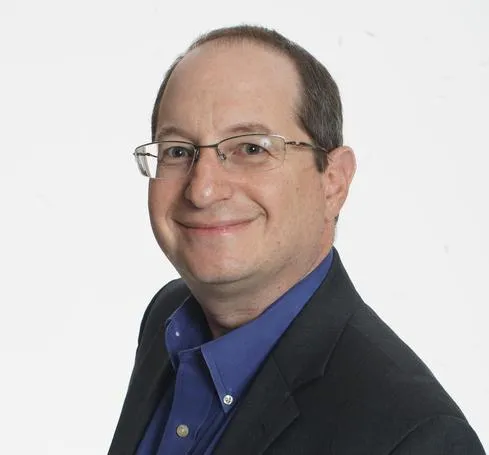 Another big change that happened as the process has rolled out over the last several years is the move to a virtualized environment. Bander estimates that just 40% of the analytics environment for this project was virtualized in 2011. Now that number is 90%.
One area that wasn't a struggle? Culture. "I think we fit the analytics to the corporate culture," Bander said, explaining that Toyota is a consensus-driven company. That meant the team generated a "frontier" of answers -- a whole suite of choices to the problems -- to take to management. Toyota Financial Services project team, headed by a business lead, Bander, and an IT lead, Eddy, was able to take a range of potential solutions to management.
That's almost certainly the approach the team will take when it gets to the next phase of the project. Toyota Financial Services is working to deploy similar analytics into the loan origination process, matching the consumer to the best loan or lease while that customer is in the dealership.
"We are working on it, and it's part of a broad program to improve the dealer and customer experience," Eddy said.
Bander and Eddy had this advice for CIOs and other IT leaders who may be considering a similar project in their own organizations.
Bander said, "Analytics is all about making decisions. Focus on what decisions you have to make and what actions you have to take, rather than starting with data or systems. Understand the business process. Involve the statisticians, and fit the analytics to the corporate culture."
Eddy said, "Identify all those different groups within the organization and get them involved early and often, making them an integral part of the project. This is a team effort, not just the department, and you have many players that all have to cooperate."