through their story, is educating you on these insights so you can help solve the problems that they're experiencing and describing."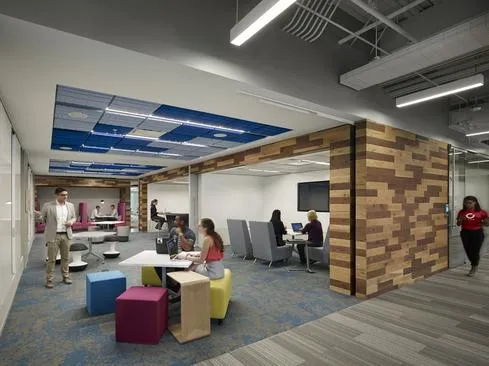 These customer conversations are ongoing, but prior to the development of Capital One Wallet, they focused on purchasing experiences, and the team used that information to come up with features based on these customer stories. "Once we launched, we could completely change the conversation and ask them more direct questions around their experience with the app in order to optimize it and make it better," Totman said.
Since then, Alexander said, business leaders across the organization "are lining up to do their work in agile teams, and put the folks on their teams into our agile organization."
The Real-Time Challenge
One of the challenges in creating Capital One Wallet was moving from a batch process to a near real-time approach. "Banking is inherently a batch world," Alexander said. "Banks did a bunch of transactions during the day, processed overnight, and started the next day with a clean slate. Consumer expectations are real-time. One of things we're really focused on is, how do you make these interactions truly real-time for the customers? How do you engineer solutions for systems that [didn't] start as real-time systems?"
Totman noted that the environment at Capital One is a mix of legacy technology and new, open source capabilities.
The Capital One Wallet project relies on APIs to communicate with backend systems. "Without those, this project would have been difficult," Totman said. "Once we understood which systems would be hit, we were able to plan our API roadmap to make sure those capabilities were coming online at the right time."
The financial services industry is one that spends heavily on technology, Alexander said. "There's a heavy investment in running the engine, keeping the lights on, business as usual. There's heavy investment in regulatory requirements. Then, on top of that, you have to invest in innovation."
Factor in the challenge of integrating systems that are introduced through acquisitions, and it can make for a tricky combination. In recent years, Capital One has acquired three medium-sized banks, as well as ING Direct and HSBC's US credit card business.
"Every time we do these acquisitions, we put investment into integrating those systems fully and consolidate them," Alexander said. "When you acquire one more bank, how do you take all those accounts, all those deposits and loans, and put them on one platform?
We've stayed ahead of that sprawl, and we make sure we continue to invest in reducing the number of platforms we have. We've focused on rationalizing and simplifying our infrastructure … while also investing in new capabilities."
Security is another priority. It is such an important factor for an organization like Capital One that it almost goes without mentioning. "Customer information is our most precious asset," Alexander explained. "We engineer security first into every application and every facet of our infrastructure that serves those customers."
Moving Forward
So what's ahead for Capital One? The company recently rolled out CardLock, which enables customers to turn off their Capital One plastic cards via the Wallet app. "If your card is lost or stolen, you can prevent fraud from happening on your card just by turning it off," Alexander said.
Another new feature is what Capital One calls Second Look -- a different kind of alert system that helps identify possible mistakes or unexpected charges, such as duplicate charges or increases in monthly bills. "We're constantly applying data analytics to your stream of transactions and alerting you to things that look unusual," Alexander explained.
Most recently, the company has rolled out card servicing using Amazon Echo and its Alexa voice-activated artificial intelligence service. "You can talk to Capital One and service your card account through Alexa," Alexander said. "It's indicative of our belief that banking is becoming more integrated into people's lives."
The company also recently announced a developer platform that takes APIs developed for internal use and exposes them to third-party developers. "This enables us to let third-party developers integrate Capital One into their products," Alexander said. "We think that's really exciting."
Machine learning is also playing a significant role in Capital One's future plans. "Machine learning will be a huge area of innovation within the banking industry," Alexander said. "Banking is a rich environment in terms of the amount of data, the amount of interactions with customers, and the complexity of products and services you have. It's ripe for doing it better, and machine learning delivers tools to provide more tailored, customized products for your customers."
The new way of operating, Alexander said, "is a comprehensive shift across our company that is really embedding digital capabilities across the organization." The biggest challenge in the company's transformation was not technical. "The biggest challenge is the talent shift and crossing the chasm from being a traditional IT organization," Alexander said. That's not all, he added. "The most fundamental message here is that it starts with great talent. Once you expose your business customers to that great engineering talent and what IT can deliver, they see their ideas become reality."
Add in an operating model that's about agile, public cloud, and an architectural approach based on APIs, and business executives become addicted. "They see the power of what engineering can deliver," Alexander said. "You see success in the market, and it feeds on itself. That's the thing that is at the heart of what we've done. It's an operating model that empowers us to move quickly, be creative, and innovate."