"A new CIO doesn't even get 100 days [to make a mark] anymore," said recently appointed Carhartt CIO John Hill. In an interview with InformationWeek, Hill talked about the background that helped him become a CIO, how to hit the ground running, and what his priorities are.
In his new role, Hill is working with Carhartt's senior leadership team to define a technology strategy, while overseeing IT operations. Carhartt is an apparel maker and retailer that specializes in workwear for men and women. The company, founded in 1889, is headquartered in Dearborn, Mich., and has approximately 5,100 employees worldwide. The family-owned business is managed by the descendants of company founder Hamilton Carhartt.
Hill calls himself an "accidental CIO," and has moved between the IT and businesss sides of the enterprise throughout his career. In addition to holding business positions with the likes of IBM, GM, Roche, and Grainger, Hill had a previous stint as a CIO at the Workplace Safety and Insurance Board. "I never set [the CIO role] out as a goal," he said. "I had roles in supply chain and business development, and I found myself in a lot of different roles in manufacturing and insurance."
In fact, Hill thinks it will become increasingly difficult for IT professionals to rise to the CIO level without getting significant business-side experience. Managing the CIO workload requires "the right balance of detail versus breadth," said Hill. "IT leaders sometimes struggle with going into too much detail on technology issues. They dive into tech issues that, frankly, they don't have business getting into. You have to trust your people to run the technology."

Create a culture where technology advances truly empower your business. Attend the Leadership Track at Interop Las Vegas, May 2-6. Register now!
It is hard to gain that trust without having experienced IT from the perspective of a business executive, which is why Hill recommends that aspiring CIOs broaden their a resumes to include non-IT jobs. When he held non-IT jobs, Hill said, "I had to trust that the IT people knew what they were doing. I was their customer. I didn't want to hear about boxes and technology. I wanted to know how IT was going to solve my business problems, not what widget they were using."
Three Priorities
According to Hill, CIOs are simply not given time these days to get acclimated to the business. To get going quickly in his new role, Hill set up three priorities:
Get to know the people.
Get to know the business.
Get to know the pain points.
To accomplish these goals, Hill held town hall meetings -- three so far in his first two months on the job. He also did what he called "ridealongs," during which he watched people do their jobs to see how they accomplished tasks. He stressed that you can't do ridealongs only with executives. You have to pick out frontline folks too, including, in the case of Carhartt, people who run the sewing machines and handle other frontline manufacturing tasks.
"I saw the opportunity to make an impact right away," said Hill, "We struggled with how we collaborate in the organization. We were a company that worked mostly through meetings. As we expand internationally, and bring in more millennials, there was a lot of frustration with that. People wanted other ways to collaborate."
One way Hill is aiming to address those challenges is by implementing Microsoft Office 365. Hill said Carhartt will specifically adopt Microsoft's best practices for using 365. The goal, said Hill, is to stop forcing people to absorb content in a prescribed way, and allow them to access it the way they want.
As for longer term priorities, Hill has two major goals that should resonate with all CIOs.
The first is predictive analytics. "Being able to really analyze what is happening in real time and react to the market, we see [this] as key," he said. "That means a lot of foundational stuff. Being better at data management and big data management, for example. We're going to spend some time thinking about a roadmap to achieve that."
The second goal is responding to an omnichannel environment. Hill pointed out that when most people think of omnichannel, they think of the front-end business needs, such as e-commerce. However, Hill said he thinks the entire enterprise is omnichannel. For example, Hill said, Carhartt has retail, wholesale, e-commerce, and B2B channels. He said being able to track inventory and respond to different "demand signals" quickly, even as those signals change, is a major hurdle for Carhartt. He believes the first companies to get to a real omnichannel strategy will have a major advantage.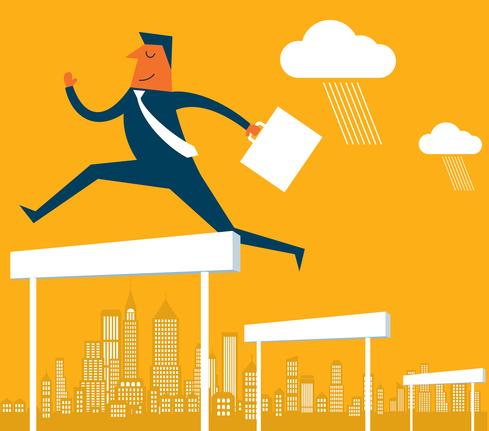 Data strategy is key to meeting both goals. Hill said that a lot of organizations are struggling with data because they were pressured to install systems before determining the capabilities they needed. According to Hill, many of his colleagues were being asked "what are you doing with big data?" and felt a need to create Hadoop stacks and other big projects without a sense of where they were headed. This has made ROI slow in coming, he said.
[ Here are skills every CIO should acquire. Read 10 Skills CIOs Need To Survive, Thrive In 2016. ]
Hill wants to be sure of the capabilities the business needs, and the vision for the data, before making investments. When it comes to ROI from data, Hill said, "I don't think there is a big technology gap. People are trying to run before they walk."
So, despite the pressure to succeed quickly, there are areas where Hill is willing to slow down and get it right. Though he isn't taking it easy; he's planned large meetings to talk about both issues, and said he hopes to have a roadmap soon.
Of course, all of this requires the proverbial "seat at the table" that so many CIOs feel they lack. Hill is the first to admit that he is lucky in that the entire Carhartt leadership team believes technology is an important driver of the business.
If there is one thing, Hill said, that every CIO can take away from his experience, it's that when it comes to gaining the trust of the business, "if you're talking about boxes and software, you don't keep a seat at the table." Instead, fall back on Hill's advice to get to know the people, the business, and the pain points, and you might thrive as a new CIO.