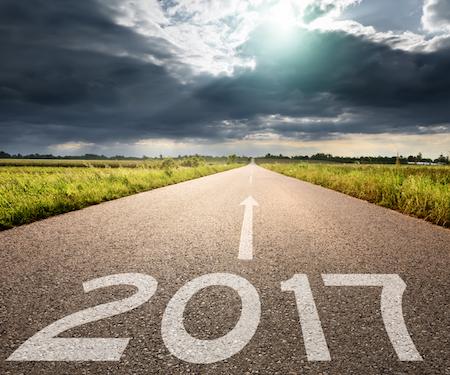 CIOs Face Changes, Volatility In 2017, Forrester Predicts
(Click image for larger view and slideshow.)
Chief data officers are rising in influence and power within enterprise organizations globally, according to a new survey by IT research firm Gartner, at an accelerating rate. Gartner's second annual survey of CDOs shows that 30% of these executives are now reporting to the CEO of their organizations, not to the CIO, and not as a part of the IT organization.
"That was shocking to us," said Mario Faria, managing VP of the office of the chief data officer at Gartner, in an interview with InformationWeek. Faria said Gartner expected this change in reporting, but it didn't expect it to happen so fast. "We expected that by 2019 that 80% of CDOs will be reporting to someone outside of IT."
[Want to succeed as a CDO? Read Three Characteristics Every Chief Data Officer Needs.]
Another shocking fact, Faria said, is that only 16% of CDOs are reporting to CIOs.
The change may highlight what has been a divide between CIOs and CDOs within organizations as they work to transform themselves for a new age of technology.
"The relationship between the CIO and CDO before was hostile," Faria told InformationWeek. "Initially, CIOs were afraid of the role. They thought they should be responsible for that work."
But many CIOs are now welcoming a partnership with CDOs, he said. That's because they have so many other responsibilities, including infrastructure, cloud, security, application development, and application rollout.
"They don't have time to look at the data assets, or the skills to drive analytics throughout the enterprise," Faria said. "That's why the role of the CDO has come out very strong in the last few years."
As the functions and the role of the CDO have become more established, that divide is being bridged, and CIOs and CDOs are becoming allies, according to Faria, who says that CDOs are being hired to be agents of change who help companies learn how to use analytics to drive digital transformation.
Gartner's survey polled 180 chief data officers, chief analytics officers, and other high-level data and analytics leaders during July and August 2016. The survey responses give a glimpse into the responsibilities of this emerging C-suite role inside organizations.
Among the findings is that many organizations are creating an Office of the CDO (OCDO), an operational department with its own staffing, budget, and responsibilities. This is a department that would be on equal footing with other enterprise organizations, such as HR, Finance, and IT.
Indeed, 54% of organizations surveyed said that their OCDO was fully or partially implemented, and another 20% were already exploring or planning to explore or implement an OCDO in the next year. Only 19% said that they were unlikely to implement an OCDO.
According to the survey, the main business objectives of the OCDO are to increase customer intimacy (62%), competitive advantage (60%), and efficiency (54%). Respondents said that the main organization-wide responsibilities are oversight of analytics initiatives (69%), data governance (68%), an analytics strategy for the organization (64%), and ensuring information reliability and value (64%).
Who Are They?
CDOs have been in the role on average for about 2.5 years, Faria said, but not necessarily in the same company. They are either appointed from within their current organizations or they're hired from outside. Only 9% of CDOs come from IT, according to Faria. Gartner published additional research on CDO profiles earlier this year.
"Data is not a technology issue," he said. "That's why we need a business partner to drive the value out of the data. It's not an IT role."
While CDOs must understand technology, they are not technology executives. Faria says they need a lot of other skills, including an understanding of the business, leadership skills, and communication skills.
"We are talking about a leader who needs to understand about data principles, analytics, and about driving change through the enterprise," he said.
Anecdotally, he said, Gartner is seeing CIOs who are moving into the role of CDOs. "It represents a challenge for their careers and lets them move closer to the business."
But it's not for everyone. CIOs who enjoy running infrastructure and dealing with vendor management are best suited to their current roles, rather than this new emerging role.
Here's another caveat: Faria said that Gartner is predicting 50% of all CDOs in the world will fail in their efforts to transform the enterprise.
"We are already seeing some turnover of CDOs in the market."
But for ambitious CIOs who are looking to head up a company, pursuing a career as a CDO may offer that path. Gartner predicts that 15% of successful CDOs will move into other C-level positions including CEOs by 2020.