9 CIO Tech Priorities For 2015
What's on the agenda for CIOs this year? Top executives at last week's NRF Big Show had plenty of advice for retailers, but these tips apply to any customer-facing company.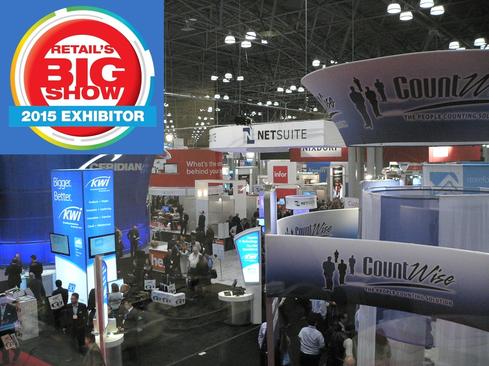 Data security risks, privacy concerns, big data, and innovation. These were among the hot topics at last week's NRF Big Show 2015 in New York. It's the biggest show in retail, but these are priorities that suppliers, manufacturers, distributors, and service firms should consider as well.
This slide show sums up priorities and pointers shared by top executives during NRF educational sessions and "Big Ideas" customer panel discussions sponsored by Alteryx, SAP, and SAS. Here's a sampling of what we learned.
Data security was a hot topic in 2014, with multiple retail security breaches, but any company with a valuable brand has to consider customer data risks, said David Massey, CIO at department store Bealls. It's not enough just to meet requirements like opt-ins and PCI compliance. You must foster internal debate about the value of data collected and the risk of having it exposed.
There are ways to take advantage of mobile and sensor data anonymously, said Brooks Brothers CIO Sahal Laher, with iBeacon, WiFi, and RFID-sensors all presenting possibilities.
Big data and Internet of Things are important CIO priorities for 2015, but eBay entered the big data era 10 years ago. Today, the company is preparing for "gargantuan data." Guyatri Patel, eBay's director of global data infrastructure, said companies should be thinking about real-time data streaming, real-time analysis, and continuous updates of predictive models.
One consistent theme at the NRF show that holds useful lessons for CIOs in any industry is the need to look beyond channels. That's hard for retailers because they started with stores and added catalogs, direct mail, and, most recently, online and mobile options. Multi-channel is a reality in many businesses, but it's important to remember that customers think of you as one company. Who gets credit doesn't matter, and disparate technology systems set up for different channels had better be integrated.
Innovation is another priority for CIOs and other tech leaders. Read on for ideas on how to budget for innovation, how to set aside time for it, and how to pick, choose, and prioritize which projects will go first.
Doug Henschen is Executive Editor of InformationWeek, where he covers the intersection of enterprise applications with information management, business intelligence, big data and analytics. He previously served as editor in chief of Intelligent Enterprise, editor in chief of ... View Full Bio
We welcome your comments on this topic on our social media channels, or
[contact us directly]
with questions about the site.