Globally, Chief Digital Officers Start to Take Hold
A PwC survey of 2,500 leading companies finds 19% have apppointed CDOs, up 300% from the year before.
Nineteen percent of the top 2,500 companies in the world had chief digital officers by the end of 2016, compared to just 6% the year before. If the same rate of increase applies to 2017, then over 60% of the world's large companies will have CDOs by the end of 2017.
Sixty percent of those already hired were employed in the last two years, according to the global 2016 Chief Digital Officer Study by PwC released last week.
Twenty-three percent of the companies in North America have chief digital officers, compared to 6% the year before, while 38% of companies in Europe, the Middle East and Africa have CDOs, compared to 8% the year before.
Asia-Pacific lags the trend, with 7% of companies having CDOs, compared to 2% the year before. A little further ahead is Latin and South America, with 13% of companies having CDOs in place, compared to 3% the year before.
The percentage of companies with CDOs in North America was not broken down into U.S., Mexico and Canada totals.
Want to see how GE viewed the chief digital officer post? See GE Draws Up Playbook for Digital Transformation.
In Europe, France is far in the lead at the end of 2016 in terms of appointing chief digital officers at the largest companies; it has 62% of its large companies equipped with CDOs. Germany follows at 39% of large companies; Great Britain is third with 35% of large companies; and Spain and Switzerland are close behind tied in fourth at 33%.
Large companies in the Netherlands are 32% equipped with CDOs. In Italy, 23% of large companies have CDOs. In Sweden, 21%; in Ireland, 20%.
Asia on the other hand, trails these European totals. India had 20%. Malaysia and Thailand follow with 19%. Japan trails with 7%; South Korea, 2%; and China, zero percent. In Australia, however, 40% of large companies having appointed CDOs.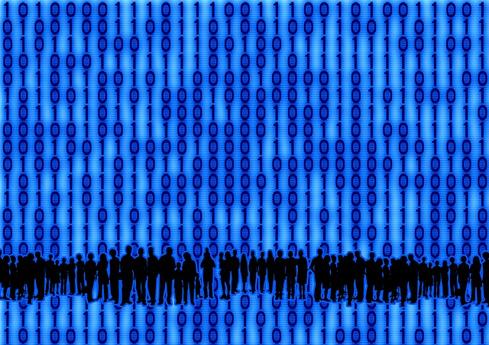 Of the CDOs appointed, 84% were men and 16% were women, the report said.
The digital transformation appears to be having the biggest impact in financial services. Among insurance companies, 35% have appointed CDOs; among banking companies, 27%. The communications/media/entertainment segment is close behind with 28%, the PwC report said.
Twenty-seven percent of consumer products companies, both retail and wholesale, also have CDOs. Food/beverage/agriculture companies followed with 23%.
The pharmaceutical/health/chemical company segment showed 19% had CDOs; the automotive/engineering/machinery segment, 15%; the transportation/travel/tourism industry, 14%. Utilities were near the bottom of the list, with 12%. Metals/mining companies followed at 5% and oil and gas companies at 3%.
Of those companies reporting a CDO, 40% said they were on a par with other C-level executives; 17.1% said they were "director" level executives; 18.7% said they were a vice president level executive; and 24.2% labeled the post at some other level.
The backgrounds of the CDOs varied. According to the report, 40.5% came out of a technology background, not surprisingly, but another 32.6% came out of marketing, sales or customer service. Another 18.4% came out of the consulting, strategy or business development branches of the company.
Over half, 52%, were recruited internally; 46% were external hires.
For the purposes of the study, PwC defined a CDO as the executive, no matter the title, who had been given the task of "putting into practice the digital mission of his or her company or business unit."
The report was written by Pierre Peladeau, a leading PwC practioner in digital transformations and a partner in Paris; Mathias Herzog, a leading practioner in digital strategies for the PwC strategy consulting group, based in Seattle; and Olaf Acker, a thought leader in digital strategies for the strategy consulting group based in Frankfurt.
Charles Babcock is an editor-at-large for InformationWeek and author of Management Strategies for the Cloud Revolution, a McGraw-Hill book. He is the former editor-in-chief of Digital News, former software editor of Computerworld and former technology editor of Interactive ... View Full Bio
We welcome your comments on this topic on our social media channels, or
[contact us directly]
with questions about the site.