How to Use Blockchain: 10 Use Cases
Forward-thinking enterprises are investigating innovative uses for this distributed ledger technology.
Many experts predict that blockchain will soon have a huge impact on global business.
For example, Gartner has said that in the long term, blockchain "will lead to a reformation of whole industries." In a separate report, the firm said that blockchain technologies "should not be ignored. They offer the potential for substantial change in technology development and delivery as well as in how the economy, business and society operates."
Forrester wrote that blockchain's "potential is undeniable: Blockchain technology, if implemented appropriately, supports new business and trust models. It's still the early days, but let's not forget — the Internet was young once, too."
And the World Economic Forum stated, "Blockchain, or distributed ledger technology, could soon give rise to a new era of the Internet even more disruptive and transformative than the current one. Blockchain's ability to generate unprecedented opportunities to create and trade value in society will lead to a generational shift in the Internet's evolution."
Blockchain is the technology that provides the foundation for the cryptocurrency Bitcoin, and the recent meteoric rise in Bitcoin value has only intensified interest in blockchain technology.
But while many business and IT leaders have heard that they need to be involved in blockchain, many aren't exactly sure what blockchain could offer them.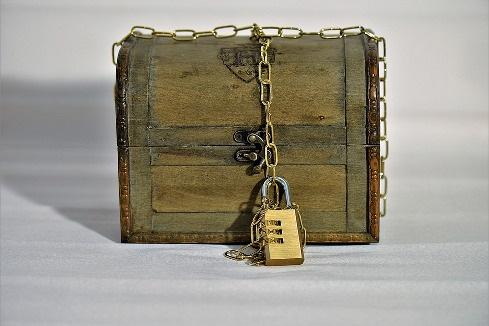 Blockchain is often described as a "secure distributed ledger." It's "secure" because it's encrypted and because once they are recorded to the blockchain ledger, transactions can't be edited or deleted. Blockchain is "distributed" because the data is spread across hundreds or thousands of nodes that are part of the network. That distributed nature also helps provide an extra level of security, because while it might be easy to hack into one centralized system, it's much harder to hack thousands at once. It's a "ledger" because it records time-stamped transactions. When they are saved, those transactions are grouped together into blocks, which are then linked together to create chains, hence the name "blockchain."
While the most obvious application for blockchain is to process financial transactions, enterprises and vendors are exploring lots of other uses for the technology. The slides that follow look at 10 of these possible blockchain use cases in greater detail.
Cynthia Harvey is a freelance writer and editor based in the Detroit area. She has been covering the technology industry for more than fifteen years. View Full Bio
We welcome your comments on this topic on our social media channels, or
[contact us directly]
with questions about the site.