Tech Titans: Midyear Report Card
Amazon, Google, and other major tech players went on a shopping spree in the first half of 2014. Here's a look at who won, who lost, and why -- along with a peek ahead.
The Internet giants made some big moves to move up in the pecking order over the past six months. The activity seemed frenetic, with billions of dollars changing hands every week. But make no mistake: There was a method to all the madness.
The problem is, all the big players have the same vision. Their tactics and execution may differ, but they all intend to grab and hold our attention. That's how they sell us stuff. And sell ads to others who want to sell us stuff.
The big winners in this game are Amazon, Apple, AT&T, and Google. The biggest losers? eBay, Netflix, and Twitter.
Here's a review of what's gone down so far this year -- and what to expect in the next six months.
Music streaming services took center stage during the year's first half. Apple bought Beats for a jaw-dropping $3 billion, and Amazon launched its homespun Prime Music. Google opened July by disclosing that it had purchased Songza. Twitter tried both making and buying a music streaming service but came up empty-handed each time. (If at first you don't succeed, Twitter…)
Sooner or later, Facebook will need to work its way into the category. The carriers also might be interested. And don't forget Yahoo.
Valuations are high and heading higher: Google reportedly spent several times more on Songza than Apple paid for Beats. Spotify CEO Daniel Ek is going to find it increasingly difficult to fend off investors anxious to pocket their multiplying profits.
[Meanwhile, back at the office… Apple, IBM Will Woo Enterprises: Mobile Bombshell.]
Content is king -- provided you can deliver it. AT&T stands to be the big winner here. And Netflix the big loser.
Ever since Netflix locked up the popular House of Cards series, the Internet titans each set out to secure must-see content for their own streaming services. This trend accelerated in the first half of the year. Yahoo Screens picked up the TV show Community after NBC dropped the series it had carried for five seasons. Yahoo is also bidding on Fullscreen, a major content producer on YouTube, and commissioning an original TV series. Amazon is nailing down several original TV series for distribution via its new Fire TV set-top box. Microsoft, Hulu, and AOL are just a few of the other tech giants funding Hollywood projects in exchange for distribution rights.
But as Comcast and Verizon have shown Netflix, it's one thing to have the content. It's quite another to deliver it. Call it Information Super-Highway Robbery. Both service providers are now collecting from Netflix in exchange for reliable streaming. And there's likely more where that came from.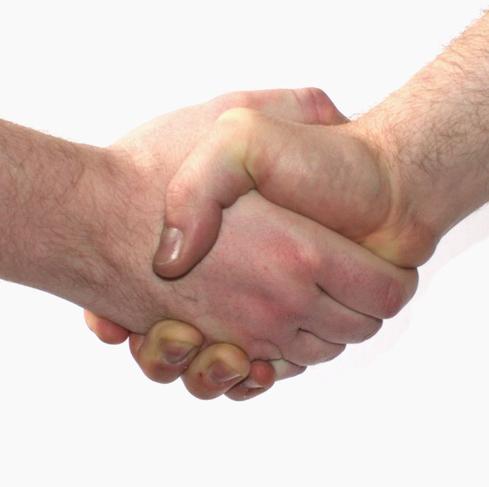 In that regard, AT&T may turn out to be the biggest winner of 2014's first half. If it consummates the DirecTV deal, it will snag one of the most prized premium content properties -- the NFL Sunday Ticket -- and also strengthen the network it has to deliver the content.
Looking forward
Netflix can't stand pat if it wants to avoid paying more gate-keepers on the Information Super-Tollway, so watch for a buyout. Or some strategic alliances -- or rising delivery costs.
Other video services aren't immune. When their traffic starts getting noticed, they'll be next. Are you paying attention, Vimeo?
At this point, it should be clear why Google is busily expanding its Google Fiber Internet service. In the first half of the year, Google announced 34 target cities for expansion, with Portland apparently flowering first. Watch for more expansion in the second half.
Consumer devices
AT&T, Comcast, and Verizon may control the last mile, but CE devices command that last inch. That's why Amazon,
which has profited greatly by leveraging its Kindle Fire tablet line to sell content, unveiled its own branded Internet TV and smartphone hardware during the first half. With the new hardware, Amazon joins an elite group of industry titans with platform-level control over TVs, tablets, and smartphones.
Amazon's new Fire Phone raises the bar for leveraging the smartphone as a sales vehicle. With its 3D camera and augmented reality capabilities, the phone can recognize real-world objects and provide pricing and availability.
But Apple and Google weren't standing still. Both opened up their next-generation mobile platforms to developers in June. We'll see the first Android L and iOS 8 devices this fall.
Google got an early jump on the connected home with its acquisition of Nest -- and in turn, Nest's buyout of Dropcam. At its Worldwide Developer Conference, Apple unveiled the HomeKit developer tools and announced a stable of partners, including heavyweights like Chamberlain, Honeywell, Kwikset, Philips, and Schlage. Ironic, isn't it, that Google just might get a lesson in openness from Apple?
You didn't think Samsung would sit on the sidelines, did you? Word this week is that the company is in talks to buy into the potentially huge connected home market, reportedly offering $200 million for home automation startup SmartThings.
In a deal that could be a boon for both companies, Apple is partnering with IBM to help get iPhones and iPads into the hands of corporate clients. IBM will develop apps to make Apple's mobile devices more attractive to corporate buyers, and will also sell the devices to them. That's a critical leg up on Android in the race to crack the enterprise in any meaningful way.
Just as Amazon arrives, some of the other triple-threat suppliers -- including Apple, Google, Microsoft, and Sony -- will be making big moves to a fourth display: the smartwatch. Activity will be frenetic. Amazon's Fire Phone was just the tip of the iceberg. Watch for augmented reality to kick into high gear in the second half. Shopping will be a major driver -- but it won't be the only one.
Virtual reality goggles will begin to move front and center. If you don't understand why Facebook paid $2 billion for Oculus Rift, you will before the year is out.
The connected home will heat up in the second half now that Apple has joined the fray.
The also-rans
eBay has to be feeling exposed. Google adjusted some algorithms and ended up pushing eBay lower in search results. That reportedly wasn't the intent of the changes, but it had to have been a wakeup call for the commerce site. Amazon's now offering its own phones to ensure it gets a fair crack at mobile sales opportunities, and eBay will need to make a move in the second half to protect itself. It doesn't need its own line of phones, but it needs to do something. Ditto Wal-Mart.
Facebook will also need some last-mile and last-inch delivery assurances at some point, though it's got time. Facebook doesn't have the quality-of-service needs that NetFlix does. And it's on the short list of go-to mobile apps, so hardware providers have to support it. That's why Facebook could afford to double down on go-to apps when it bought WhatsApp for a cool $19 billion. Meantime, it made longer-term bets on Internet delivery – like its acquisition of Ascenta, the UK-based drone maker.
One thing's definitely in store for the second half: The tech titans will continue snapping up key pieces. And the sky-high valuations for those key pieces will continue to rise. You can bank on that.
Our InformationWeek Elite 100 issue -- our 26th ranking of technology innovators -- shines a spotlight on businesses that are succeeding because of their digital strategies. We take a close at look at the top five companies in this year's ranking and the eight winners of our Business Innovation awards, and offer 20 great ideas that you can use in your company. We also provide a ranked list of our Elite 100 innovators. Read our InformationWeek Elite 100 issue today.
Mike Feibus is principal analyst at TechKnowledge Strategies, a Scottsdale, Ariz., market strategy and analysis firm focusing on mobile ecosystems and client technologies. You can reach him at [email protected] View Full Bio
We welcome your comments on this topic on our social media channels, or
[contact us directly]
with questions about the site.