Digital transformation seems to be on every IT leader's mind, with tech companies claiming to have a wand that can magically transform business operations. Artificial or augmented intelligence, mobile devices, hybrid cloud, APIs, or machine learning? Presto! Your business has been digitally transformed!
However, this approach to digital transformation misses the mark, point blank.
Preparing a business for the future involves more than moving records and information from a piece of paper to a screen or to the cloud. It involves embracing technology to take your business processes (and the business) to the next level. The goal of digital transformation must be to reach a place where the business is connected end-to-end, from employees and stakeholders to partners, suppliers, and customers. Finding ways to leverage technology in various aspects of a business will improve efficiency, drive sales, and increase profits.
How can IT leaders embrace this type of transformation? By taking a phased approach, keeping humans at the center, and making digital transformation a way of life at the company.
Approach Transformation in Phases
Companies should break the entire digital transformation project up into phases. The first phase being financials, second phase inventory management and/or eCommerce, and third phase being manufacturing/distribution. By taking a phased approach, businesses are selecting independent chunks and bringing them live separately, which will ensure a high likelihood of success of the overall project.
Taking control of a company's digital evolution also requires a well-structured plan of action. Digital transformation leaders can follow an eight-step plan for implementation success:
Assemble your team and executive champion
Define your requirements
Develop a project plan
Develop a data migration plan
Develop a test plan
Develop a training plan
Plan for go-live
User training and adoption
Don't Forget the Human Component
Though technology facilitates digital transformation, people, processes, and peers must also be aligned if the transformation efforts will be successful. Two key human components are an executive champion and employee buy-in:
Executive champion -- Executive champions are responsible for leading the project with enthusiasm and excitement from beginning to end. Their position in the organization, their leadership abilities and their passion for the project are just some of the measures by which businesses should choose their advocate. Champions work in tandem with executive leadership to encourage employees to jump on board. Without a champion and leadership support, a new digital business model may never the see the light of day.
Employee buy-in -- Employees know better than anyone what flaws the old ways of working present -- and they are the ones who will be using the new digital business model every day. Digital transformation leaders must secure input from employees before a technology purchase and throughout the digitizing process. As they do, they will learn new efficiencies, and, equally important, increase employee commitment to --and satisfaction with -- the new system.
Make Digital Transformation a Way of Life
Some digital transformation efforts simply transform departments or specific business process workflows. Others extend across the whole corporate entity as a true digitalization of the company. Though go-live seems like the finish line, transformations actually have no end state.
In this model, business processes are continually re-thought and re-engineered to maximize the new opportunities inherent to an evolving digital transformation strategy. This is the goal.
Transformation must be a way of life, not a one-and-done IT migration. IT teams that embrace regular application integrations will ultimately future proof the business and its operations.
Many companies have grown accustomed to operating like gazelles among lions. When a threat emerges, gazelles don't need to be the fastest or most agile to survive -- they just can't be the slowest. But this approach can't keep up with the pace of business in an age of ubiquitous connectivity and proliferating devices. Today, the disruptive threats -- the lions -- feed on far more than just the one or two industry laggards. The particularly voracious threats can consume an entire herd.
To outrun the lions, IT leaders must commit to active and consistent digital transformation.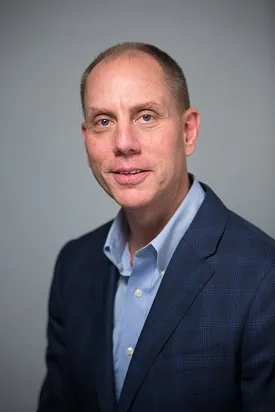 Jon Roskill is CEO of Acumatica. Jon has more than 25 years of experience in the software industry. Under his leadership, Acumatica has been the fastest-growing Cloud ERP company for 7 years running, becoming a global leader along the way. Jon has overseen the company's expansion into new industries, established a partner network with deep industry expertise, and always championed customer success, as evidenced by his development of the Acumatica Customer Bill of Rights -- the first of its kind in the industry. Prior to joining Acumatica, Jon spent 20 years at Microsoft, where he held leadership roles in Channel, Operations and Product teams.