Most organizations are embarking on digital transformation, according to surveys. But how many are doing it well, efficiently or strategically? That's surely a much smaller share of the total, as planning and executing a comprehensive, enterprise-wide digital makeover is a large and daunting endeavor.
Indeed, 75% of U.S. chief executive officers surveyed by KPMG believe that the lead time to achieve significant progress on digital transformation initiatives -- such as creating an advanced-technology roadmap and overhauling large-scale IT systems -- is "overwhelming." With the speed of change and influx of data continuing to grow exponentially, corporate leaders are fearful that glacier-like progress can lead to corporate obsolescence.
That alone will keep board members up at night, worrying about the company's future. Strictly through the lens of data- and analytics-driven projects and frameworks, here are four concerns that are turning board members into perpetually-worried insomniacs, and some steps chief information officers can take to mitigate their impact.
1. Technology investments: Strategically shrewd or overhyped?
Artificial intelligence. Natural language processing. Hybrid cloud computing. The availability of these and other emerging technologies can fuel an urgency to invest and adopt. But how can the board know which innovations are legitimate and which are pure hype?
Too often management becomes convinced that digital transformation is a matter of buying and installing technology. However, those that do are destined to fail. Technology is a key component, but transformation will only take place if there's a strategic and business-wide plan for integrating the technology across the organization, with a business case to back it up, along with a solid change management plan. The prospect of new technology questions raises big concerns. What should be done with legacy IT systems that are underpinned by huge budgets? Are they becoming redundant or outdated?
The fix: CIOs should work with management to present boards with a digital strategy which enables them to assess whether a cohesive digital transformation plan is in place before new tech investments are made. The strategy needs to articulate what business objectives are being met and how the business model will change. It should also define what data is needed, how it will be sourced, how it will be stored, and how it will be used. Finally, it should detail the technologies that will be deployed and the impact on the overall technology roadmap. To enable a comprehensive conversation with management, CIOs should help educate boards on digital technologies, so they feel empowered to weed out the reality versus the hype.
2. Speed vs. Caution: Striking a balance
Board members feel the need for speed, especially in hyper-competitive industries, but at what level of operational or reputational risk? On top of that, many are unsure about what's the appropriate pace.
To mitigate risk, companies can be somewhat methodical in their efforts, beginning with pilots that yield the insights (and ROI) to fund subsequent projects. But leaders can't be too wary; if the rest of the industry is transforming, a tentative journey may leave a company too far behind to catch up.
The fix: Boards and CIOs can partner to help guide management in realigning data capabilities, people, architectures, and ways of working to enable the delivery of new products and services at variable speeds and scale. They should also encourage management to engage third parties to assess the proposed pace of change and hire expert consultants who have led others down the digital path. This will help answer the big questions boards have around speed, while keeping management accountable to each phase of development.
3. Risk and the privacy puzzle
What are the guardrails companies must be mindful of with respect to data -- the new currency of business -- and security, especially the protection of highly confidential customer records and other data?
With data privacy and security regulations quite limited in many industries, conversations about appropriate uses of data are just kicking off. But boards can't wait for definitive governmental guidance before clearly and transparently determining what is acceptable for their organization, their industry and -- most importantly -- their customers.
The fix: When in doubt, conservatism is the best course of action. State-of-the-art technical measures, and enterprise-wide communication and governance should always be held to the highest of standards -- no questions asked.
4. To cloud or not to cloud?
The technologies that run data and analytics are well-suited for -- and often optimized by -- cloud computing. Not only can the cloud store and process massive amounts of data more cheaply than on-premises systems, it can free up valuable human resources to handle data science tasks, rather than focusing on "keep-the-lights-on" maintenance. However, the options for how a company manages, processes and stores its data are evolving daily and should not be taken lightly. There are some categories of data that companies will keep in house for the short- to- medium term.
The fix: A blend of cloud and on-premises storage makes sense for most companies, especially those who must run certain critical applications in-house to meet regulatory requirements but that are comfortable storing non-critical data offsite.
CIOs must help boards understand the principles of cloud economics and the best cloud solution. In most cases, CIOs should encourage boards and management to move toward hybrid solutions that blend both cloud and on-premises repositories that provide an improved long-term cost structure while minimizing un-front investment. This enables companies to balance security and privacy with agility and a first- or early-mover advantage.
The end results
Few corporate advancements have been as disruptive (and empowering) as the evolving role of data, analytics and AI in driving wide-scale change. Successful digital transformation follows a progression: Think big, begin small, and scale fast. With this approach in mind, CIOs can help board members achieve a more restful sleep.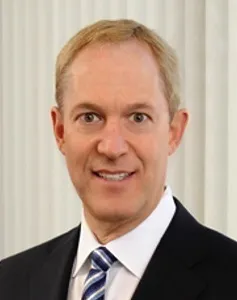 Brad Fisher is a Partner and the U.S. Leader for Data & Analytics at KPMG and has more than three decades of experience providing professional services to clients in a wide range of industries. Under his leadership, the KPMG Lighthouse was created as the firm's Data & Analytics Center-of-Excellence, housing hundreds of advanced data scientists and big data software engineers.