13 CIOs Share: My Big Mistakes
From tackling personnel problems quickly to not chasing tech fads, 13 CIO innovators share lessons learned the hard way.
When it comes to making mistakes, CIOs like to talk about failing fast. This is the acceptable way to be wrong about an idea -- we tried something, it didn't work, but it didn't cost us a lot.
But fail-fast mistakes aren't the ones that haunt us. The ones we remember 10 years later are the strategies we followed for too long, the poor hires whom we gave too many chances, and the big vendor contracts that cost a bundle to escape.
What follows are 13 candid examples of decisions that CIOs wish they could do over. Top IT leaders shared these examples with their peers through our CIO Profile series. CIO Profile candidates are chosen because they rank highly in InformationWeek's annual innovation awards.
A few observations about these decisions CIOs would like to do over.
Several of these stories start with "Earlier in my career." Part of that's the reality of company politics -- don't scratch a scab that's just starting to heal. And we all prefer to put our mistakes in the "I know better now" file. But it also shows how deeply held these memories are. These were hard lessons learned, and they are not forgotten.
The fail-fast philosophy applies to personnel decisions, as well, since hiring mistakes rarely get better with time. We hear variations of this advice echoed often: If a person doesn't fit, take steps quickly to help that person, but if that doesn't work, it's time to make the hard call to part ways. We'll see a variation of that lesson again here.
Several lessons are about personal career choices. These leaders had to figure out what motivates and energizes them personally. Get that right, and even bad days at the office become a bit easier to take.
This is the fourth time we've gathered these do-over comments from top CIOs. For a look back, see our collections from 2010, 2011, and 2012. We highlight these so we can learn from one another. In fact, listening and learning better from peers is one of our first hard lessons learned.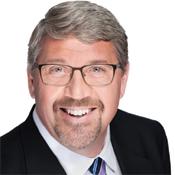 1. Pick good people -- and listen
"Early in my career, I signed a contract that ended up being a bad business decision. I was confident I had gathered all the data I needed, but I failed to gain the viewpoints of my fellow workers, so I missed some key information. Now I surround myself with the best and brightest individuals, and I hear them out. Diversity and collaboration provide the forum for the best decision making."
CIO profile of John Schanz, Comcast Cable.
We welcome your comments on this topic on our social media channels, or
[contact us directly]
with questions about the site.