Cloud ERP: 9 Emerging Options
ERP no longer equals on-premises. Is the ultimate legacy software ready to drive the next wave of cloud adoption?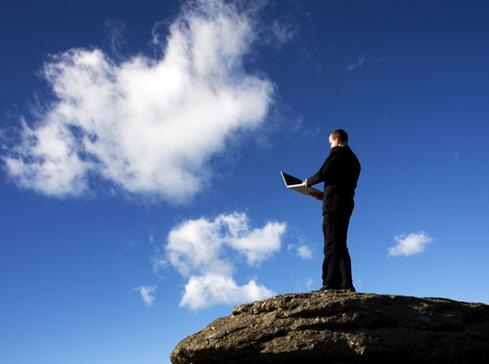 (Credit: George Thomas, Flickr)
Enterprise resource planning software is the ultimate legacy application. On the downside, ERP has earned a reputation for costly, time-consuming deployments and maintenance, outdated user interfaces, and general inflexibility. On the plus side, ERP is software that very often runs the business, from manufacturing to financials to sales, and it's often highly customized to serve specific company needs. The category, at least until recently, has also been synonymous with on-premises implementations, in part because of concerns that the cloud couldn't deliver the reliability, speed, and data control companies wanted from such a crucial system.
Despite the huge investment companies made in ERP, the software has long had something of an image problem. A 2014 survey funded by cloud ERP vendor Epicor found that the majority of companies who used an ERP application rated it as "basic" or "adequate." Not exactly the buzzwords of tech innovation.
While other business application categories such as CRM and email have shifted heavily toward cloud deployments, ERP has been seen as the last to move. It's not that cloud-based ERP hasn't existed; it just hasn't enjoyed the same interest and adoption as early drivers like CRM.
That appears poised to change. Users and IT want faster deployments and less maintenance. Meanwhile, cloud use -- especially in the form of software as a service (SaaS) -- has gone from new and trendy to mundane. InformationWeek's 2014 State of Cloud report found that 64% of companies (all with 50 or more employees) using some form of cloud technology have at least one SaaS app in the mix. Companies' widespread embrace of SaaS -- as well as cloud infrastructure services-- seem ready to finally bring ERP into the fold in the coming years.
Research firm Gartner predicted last year that at least 30% of service-oriented businesses will move the majority of their ERP applications to the cloud by 2018. Gartner expects that over the next decade and beyond, the ERP norm will switch from on-premises to cloud. It said that heavily customized, on-premises ERP deployments will be commonly thought of as "legacy ERP" beginning in 2016.
The good news for CIOs and their teams considering moving some or all ERP functions online: Vendors have been prepping for this shift, and there's already plenty of choice. The conventional ERP heavyweights -- Microsoft, Oracle, and SAP -- are also in on the trend. You may have noticed how much all three, each in their own way, talked up cloud across the board in 2014.
Oracle in particular spent a good bit of time discussing -- at the highest executive levels -- its cloud endeavors and future plans, sure signs that the entrenched on-premises approaches to ERP are getting a cloud makeover, even if such shifts will take much more time than, say, getting off that old Exchange server for email.
Add in cloud-from-the-start companies such as Netsuite and Workday, plus a variety of other options, and it's apparent that ERP cloud advocates will have a range of choices. Moreover, expect 2015 to bring much added functionality related to mobile and remote access (which was one of the key complaints in the survey mentioned above), social business, big data and analytics integration, and more.
Read on for nine emerging options, in alphabetical order, for ERP in the cloud, which finally stands to join its front-office counterparts online. Note that we focused only on companies with pure SaaS ERP offerings in their cloud portfolio. Hosted versions of traditional ERP applications didn't qualify.
Kevin Casey is a writer based in North Carolina who writes about technology for small and mid-size businesses. View Full Bio
We welcome your comments on this topic on our social media channels, or
[contact us directly]
with questions about the site.