GM's Randy Mott: What I Believe...
CIO's five core principles underpin automaker's three-year "IT transformation" plan.
During Randy Mott's 30-plus years in IT, he has developed some core beliefs. Rely on in-house people rather than outsourcers. Get data to the right people to help them make more-informed decisions. Deliver projects faster than before. Streamline and automate IT operations to free up more money for innovative work.
Now Mott is applying that belief system to General Motors under a three-year "IT transformation" plan, during one of the most tumultuous times in the company's 106-year history. He joined GM as CIO in February 2012, when the automaker was emerging from a controversial government bailout and takeover, and now much of the public's attention is turning to GM's handling of a defective ignition switch on earlier-model Chevy Cobalts and other models that is linked to driver deaths.
Against that backdrop, Mott and team are a little over a year into the IT overhaul plan, one of whose goals is to improve data sharing and analysis to help GM identify engineering and manufacturing problems earlier in the process. Underpinning that broad plan are Mott's five core principles -- as he has expressed them in recent presentations under the heading "What I believe..." -- which I lay out below, adding a bit of my own analysis on how they relate to the modern world.
1. Real innovation happens with IT professionals tightly aligned to company strategy.
We've all been hearing this refrain for decades. In fact, IT-business "alignment" is almost always the No. 1 challenge cited by respondents to the annual Society for Information Management survey. You'd think such alignment would have happened by now.
Sure, CIOs and other IT leaders must be on the same page with every business unit, whether it's sales, marketing, finance, HR, or manufacturing. But IT-business alignment isn't a one-way street. Mott talked about a refined senior executive structure at GM that -- not necessarily by design -- is starting to align the company's business leaders with Mott's IT goals, one of which is to eliminate the sprawl of applications and data while moving to global software platforms. For instance, there's now a single head of global manufacturing (Timothy E. Lee) as Mott looks to standardize GM units on global manufacturing systems. There's now a single head of global quality and customer experience (Alicia Boler-Davis) as Mott looks to consolidate GM's quality, customer, and other data into a single global data warehouse.
Learn more about how analytics and data management are core to GM's IT transformation. See GM's Data Strategy Pushed To Center Stage.]
So it's not just about IT aligning with the business. "The business has moved toward us," he told InformationWeek in a recent interview at GM's Detroit headquarters.
2. Real business applications on an enterprise scale DO NOT come from venture capitalists.
The all caps emphasis is Mott's, not mine. This may be the most contentious point in Mott's belief system. It's trendy these days for companies in a range of industries (Capital One, GE, Ford, Wal-Mart) to set up a digital innovation shop/lab/center in Silicon Valley, and for their CIOs/chief digital officers to meet with venture capitalists and startups to tap into the latest thinking. But when Mott was identifying locations last year for four technical innovation centers GM wanted to set up across the country, he stayed away from the Valley and other VC hotbeds. Instead, he opted for suburban Detroit, Atlanta, Phoenix, and Austin, mainly for their proximity to current GM operations and/or affordable tech talent, including a dozen or so universities.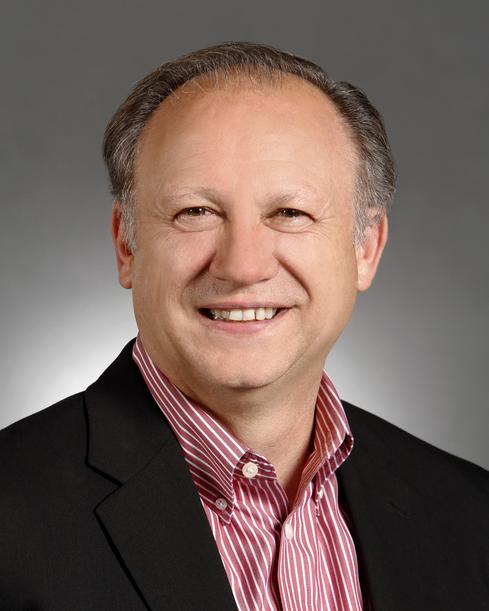 Mott isn't arguing that VC-backed startups produce no meaningful enterprise IT innovations. But he's skeptical that their systems and applications can scale, affordably, to meet Fortune 100 needs.
As Mott's team started last year to pull billions of dollars of IT operations and development in-house from four or five outsourcers, the automaker signed long-term (five-year) enterprise license agreements with 11 blue chip vendors: Adobe, CA, Cisco, EMC, Hewlett-Packard, IBM, McAfee, Microsoft, Oracle, SAP, and VMware. Mott values not only the proven scalability of those vendors' products, but also their global footprint and product line breadth.
He also values systems and applications that can be customized and integrated with others, one reason he's not a big fan of cloud services. Embracing cloud software and infrastructure is "a strategy of how do I get even, not how do I get ahead," Mott says. "And I think the companies that win in their industries are the ones that figure out how to get ahead, because getting competitive advantage takes innovation, it takes creativity, and you're not going to get that from someone who's going to make everyone on the planet even."
3. Modern, innovative companies have a good mix of experienced IT professionals and college hires who are forward-thinking and less resistant to change.
As GM moves from doing 10% of its IT work in-house as of January 2013 to doing 90% of it in-house by the end of 2015, it's hiring thousands of people while taking billions of dollars of work back from outsourcers.
As part of that effort, GM's IT organization will have brought on 4,500 new people by the end of this year, 600 of them recent college grads. Long term, by about 2018, GM will have about 12,000 IT employees, Mott estimates.
Mott and team are hiring for a mix of skills, including SAP, Siebel, and even PeopleSoft development and integration; Java and .Net development, especially for sales, marketing, and dealer apps; and Oracle and Microsoft SQL Server databases. The overall focus: Do much less "run the business" IT work, whether by staffers or the outsourcers that remain, and more new
development. GM's consolidation of datacenters (from 23 to two) and applications (it has retired a few hundred of more than 4,000 apps so far) is designed to let the company divert dollars from IT operations and maintenance to more innovative work.
4. Sustained competitive advantage comes from a focus on continuous improvement, creative process, and technological change.
Mott knew from the start of GM's three-year IT transformation that it wouldn't be able to hold to a rigid master plan or IT org chart every step of the way. "We will organize every year based on what we're trying to accomplish for the business," he told InformationWeek in July 2012, when he was laying the groundwork.
The biggest challenge for GM, Mott says, is trying to evaluate new people, technologies, and processes -- as its focus becomes IT innovation -- at the same time it's consolidating applications, data marts, and datacenters to lower the cost of operational IT. "There are huge learning curves," he says. "Every month you need to reassess," based on new information the organization is taking in.
We asked Mott whether the appointment of insider Mary Barra as CEO in January would disrupt the company's IT overhaul plans, given that they were crafted under Barra's predecessor, Dan Akerson, who ran the company for four years amid GM's bankruptcy restructuring. Mott was having none of it. He compared the situation to when he was at Wal-Mart, after founder Sam Walton died and lots of employees as well as pundits worried about upheaval. "What they didn't take into account is that things were always changing when he was alive," Mott says.
5. IT is a strategic corporate asset with SPEED of innovation a major underlying factor of success.
Again, the all caps emphasis is Mott's. And it's a priority he has taken from Wal-Mart, where he spent 22 years and was CIO from 1994 to 2000, to Dell to HP to GM. InformationWeek used the term "Speed Merchant" to describe Mott on a 1996 magazine cover.
One of Mott's IT transformation objectives at GM is to double the speed of project delivery, mostly by putting more people on each project and doing fewer of them at a time. Mott knows that if he's going to stamp out shadow IT at the company (a cost drag as unsupported applications and devices proliferate), his team had better get GM's designers, engineers, manufacturers, dealers, marketers, and other key people the difference-making IT tools they need ASAP. If it takes many months to deliver new applications, compute capacity, and security controls, employees will go elsewhere for what they need and/or they'll always be playing catch-up with nimbler competitors.
Engage with Oracle president Mark Hurd, NFL CIO Michelle McKenna-Doyle, General Motors CIO Randy Mott, Box founder Aaron Levie, UPMC CIO Dan Drawbaugh, GE Power CIO Jim Fowler, and other leaders of the Digital Business movement at the InformationWeek Conference and Elite 100 Awards Ceremony, to be held in conjunction with Interop in Las Vegas, March 31 to April 1, 2014. See the full agenda here.
Rob Preston currently serves as VP and editor in chief of InformationWeek, where he oversees the editorial content and direction of its various website, digital magazine, Webcast, live and virtual event, and other products. Rob has 25 years of experience in high-tech ... View Full Bio
We welcome your comments on this topic on our social media channels, or
[contact us directly]
with questions about the site.