How to Cope with Stress in Tech
Always a concern, workplace stress has soared to new levels in the tech sector.
Stress can undermine your health and sense of well-being. It can fracture family relationships and friendships, and it is a constant factor in tech.
In October, 2017, Mental Health America conducted a workplace survey and estimated that stress was costing companies up to $500 billion annually in lost productivity and absenteeism. Heavy workloads, people issues, balancing work and personal life, and lack of job security are major stressors, and they all are prominent in tech. So what should you do if you are a tech professional?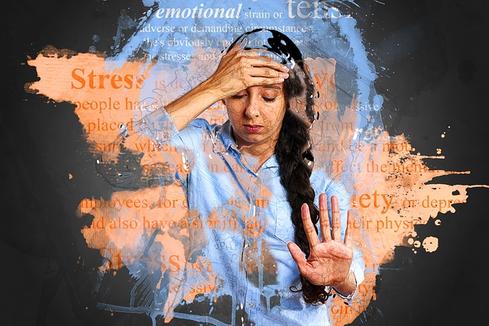 Be aware of company cultural stressors
Men outnumber women three to one in tech, and the quit rate over time for women is twice as high as it is for men (41% to 17%).
"In a male-dominated culture, there is a tendency for employees and managers to be less empathetic to anxiety sufferers," said Chris Adams, CEO of Glauser Life Sciences, which provides next-generation treatments like Levium, a natural supplement designed to counter cortisol, the stress hormone. "Many men don't always recognize the symptoms of anxiety, so they see workers suffering from anxiety as being weak and ineffective. These workers might be subject to harassment...The net result is that these people might have great ideas to contribute, but they are not listened to."
I personally saw a case of stress and fear unfold early in my career when I was on a software development project. We were scheduled to cut over a large system in three days and were frantically finishing the last programming, testing and staging. One of the programmers went into labor that afternoon, left work and had her baby that night. When I walked into work the next day, she was back at her desk, coding.
She was a single mother who was trying to make it in a male-dominated company that had little sympathy for her situation. She was afraid she would lose her job.
Take time to smell the roses
Whether you head to the gym, meditate, read a good book, or relax at a nice restaurant, you need get away from the job, no matter what kind of deadlines you are facing.
I once knew a CEO at a high-stress Silicon Valley company who had finally "had enough." He checked himself out of work for six months and climbed Mount Everest. He was a changed, relaxed, and even-tempered man when he came back.
Drop the tech
If you are a star performer, a help desk or a system support person, you tend to take your laptop and your smart phone with you when you go on your Hawaiian vacation. In fact, your company in many cases expects you to be a 24/7 employee, and the mobility of today's technology and instant chat facilitate it.
"There is an epidemic of anxiety in young people that is currently taking place that can be directly traced to the intersection of social media and the smart phone," said Adams. The key is to turn the tech off, and to take charge of your life by letting others know that you will be temporarily offline and unavailable. More companies are becoming aware of the high stress (and the costs of it), and they will support you. If you are in an environment that doesn't, look for another job.
Work for a company that supports work-life balance
A Seattle tech company recently added paternity leave to its HR policy. This enabled new fathers as well as new mothers (who already had the benefit) to take time off from work to tend to newborns. The first man to take advantage of the new policy was the CEO!
Be yourself and pace your work
"I've seen people hospitalized because of anxiety," said Adams. "Others have taken an extended or even permanent leave of absence.…It's important to remember that
tech is an amalgamation of all industries including computer science, design, art, entertainment, manufacturing, and finance, all under one umbrella. There are very tight deadlines for ever-changing products. Mostly, tech has an abundance of intelligent people all competing for the same resource, cash. It is the perfect storm of egos and ideas."
If you're a company, step up
One of the newest trends in HR software is the development of new features that support employee work-life balance goals. Companies also are increasing their use of people analytics to review "leave rates" of employees, conduct employee work satisfaction surveys, and use this information to help build a more pleasant and supportive work environment. In addition, companies are offering benefits like health club memberships, meditation rooms, paid parental leave for both parents, daycare centers, etc. All of this helps employees with stress management. Most importantly, it improves the overall performance and satisfaction levels of employees.
The takeaway for tech
Adams, who has witnessed high stress levels during his tech career and went on to develop a natural stress relief supplement, recounts how his Levium product was born.
"The initial impetus was the panic attacks suffered by my then five-year-old daughter," said Adams. "She was later diagnosed with General Anxiety Disorder. The second reason was the high level of anxiety that young people are experiencing, especially in tech."
The American Psychological Association still reports that 75% of employees consider their jobs a major source of stress. So the task now for tech workers, managers, and companies is to take charge of their surroundings and lives.
By recognizing early signs of stress such as irritability, trouble sleeping, etc., and by taking steps not to overload their to-do lists, tech workers can make major inroads in stress control.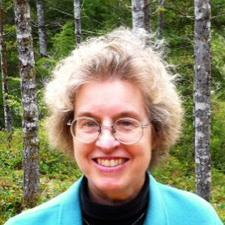 Mary Shacklett is owner of Transworld Data in Seattle. She is an experienced IT professional, writer, and IT, marketing and advertising consultant. Mary has a bachelor of science degree from the University of Wisconsin, a master's degree from the University of Southern California and a doctorate of law from William Howard Taft University.
The InformationWeek community brings together IT practitioners and industry experts with IT advice, education, and opinions. We strive to highlight technology executives and subject matter experts and use their knowledge and experiences to help our audience of IT ... View Full Bio
We welcome your comments on this topic on our social media channels, or
[contact us directly]
with questions about the site.