Interop 2014: 8 Hot Technologies
Interop 2014 kicks off Monday in Las Vegas. Here's a sneak peek of technologies to watch.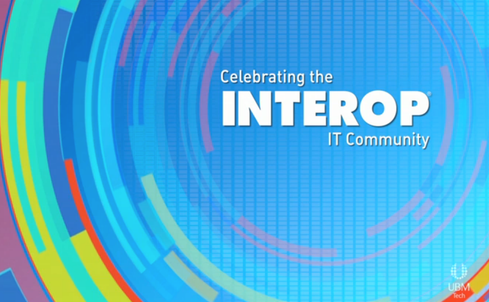 Interop Las Vegas opens Monday at the Mandalay Bay Convention Center amid a time of accelerating change. Change has been a constant in the technology industry, but the pace of change seems to keep getting faster, as futurist Ray Kurzweil argued in 2001.
Much of the recent change has been driven by IT trends like the shift toward mobile devices, cloud computing, and the networking of everything. That and the need to store petabytes of cat videos, if you'll pardon the pun.
Then there's the fact that software, as Marc Andreessen once put it, is eating the world. In his keynote presentation at the conference, Pat Gelsinger, CEO of VMware, plans to highlight how virtualization and cloud computing have led software-defined datacenters to overshadow hardware-defined facilities, a shift he characterizes as "tectonic."
Alan Hase, Avaya's VP of networking, points to software-defined networking (SDN) as an area of vibrant change. "You'll see more and more vendors focusing on the technology and realizing the potential of software-defined networking," he said in a telephone interview.
Hase says such change has made simplification more important than ever. "IT budgets and staff are being constrained, the level of IT experience in teams is decreasing, but level of complexity of the technology is increasing," he said. "Customers are struggling and looking for solutions that simplify their lives and reduce downtime."
Avaya's Fabric Attach technology, a Best of Interop finalist in the networking category, represents an attempt to meet that need. It allows networks to automatically add end-user devices, such as wireless access points, IP cameras and phones, and non-fabric switches. "Our goal is to continue to simplify how networks are deployed, to make them more resilient, and to drive toward a zero-touch edge," said Hase.
The Best of Interop awards focus on nine categories near and dear to the hearts of IT professionals: Cloud, Datacenter, Management, Mobility, Networking, Performance, SDN, Security, and Storage.
There will be a keynote session on SDN on Wednesday, featuring panelists from Cisco, Dell, and HP. BYOD will get some attention the following day, with in a keynote session featuring representatives from Citrix, HP, and Microsoft. When people bring their own devices to work, companies have to adapt: new policies are required, new applications have to be created, and network architectures have to be re-evaluated -- to handle the cat videos.
These are a few among many issues that will be explored at Interop, which will include for the first time the Cloud Connect Summit and our very own InformationWeek Conference. Now check out some new technology highlights we expect at the show.
Thomas Claburn has been writing about business and technology since 1996, for publications such as New Architect, PC Computing, InformationWeek, Salon, Wired, and Ziff Davis Smart Business. Before that, he worked in film and television, having earned a not particularly useful ... View Full Bio
We welcome your comments on this topic on our social media channels, or
[contact us directly]
with questions about the site.