IT Jobs: Best Paying Titles Of 2014
New Robert Half data shows IT hiring and compensation both rising. Check out the most lucrative IT job titles -- and understand the value of bonus skills.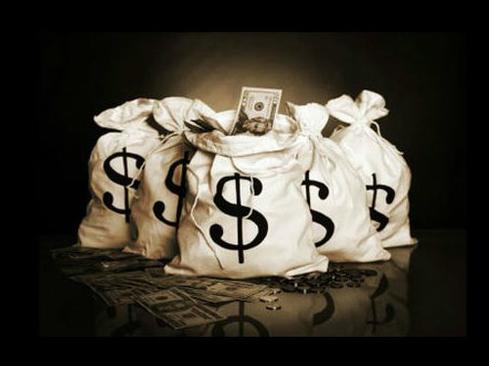 If you're sticking with an IT job you hate, ask yourself one question. Why? For tech professionals, 2014 looks bright.
Hiring increased, according to a report from IT career site Dice. Seventy-three percent of tech-focused hiring managers and recruiters reported they plan to fill more IT positions this year, and nearly one quarter indicated a "substantial" rise in hiring numbers.
Employers continue to prioritize talent retention, and this works in your favor. For example, 40% reported an increase in counter-offers from existing employers, and 34% saw candidates reject job offers, according to the report.
But even if you aren't job hunting, you can still expect a bump in pay: According to Robert Half Technology's 2014 Salary Guide, salaries for tech professionals will increase 5.6% this year. This year's roundup of the highest-paying tech jobs looked at starting salaries for more than 70 technology positions in the United States, the cities with the highest IT salaries, and the most in-demand employee perks. The report did not take into account bonuses and other forms of compensation, such as retirement packages, in the salary numbers.
Highest and lowest salary increases
Mobile application developers, data architects, business intelligence analysts, technical engineers, and wireless network engineers topped the list for the highest bumps in salary, each increasing between 7% and 8.4% year-over-year. On the opposite end -- perhaps unsurprisingly -- were operations managers, computer operators, and mainframe systems programmers, which reported the lowest salary growth, all between 2.5% and 2.9%, according to the report.
Overall, the software development category saw the highest bump in salary, increasing 6.4%. This category included software development product managers, software engineers, and software developers. Consulting and systems integration jobs saw the second highest salary increase at 6.2%. These roles included practice managers, project managers, and senior IT auditors.
Best and worst cities for IT careers
Robert Half's salary guide also broke down the cities with the highest and lowest IT wages. Surprisingly, the San Francisco Bay Area did not top the list. The No. 1 spot went to New York City, followed by Long Island, N.Y.; San Francisco; San Jose, Calif.; and Boston. The cities with the lowest IT salaries: El Paso, Texas; Pueblo, Colo.; Sioux City, Iowa; and Lincoln, Neb.
In-demand corporate perks
As employers work harder than ever this year to retain top talent, corporate perks play an important role. "To create a work environment that's satisfying and enhances productivity -- and to stand apart from competitors -- many tech firms are offering creative incentives, along with generous compensation packages," the report said.
Top corporate perks include access to healthy food during the workday, partial reimbursement for professional development and educational opportunities, environmentally responsible initiatives, generous family leave policies, on-site health services, and travel opportunities.
We combed through the data to find the top five careers in IT from each category. Where applicable, we also included the most lucrative skills, as highlighted by the report. For a complete breakdown of all job salaries and skills, read the full report. For more on executive compensation, read InformationWeek's 2013 IT Salary Survey.
How does your job stack up? Take a look at these IT job titles and salary data.
Kristin Burnham currently serves as InformationWeek.com's Senior Editor, covering social media, social business, IT leadership and IT careers. Prior to joining InformationWeek in July 2013, she served in a number of roles at CIO magazine and CIO.com, most recently as senior ... View Full Bio
We welcome your comments on this topic on our social media channels, or
[contact us directly]
with questions about the site.