Strategies You Need to Make Digital Transformation Work
CTOs, IT leaders, and executive management can use these examples to form their own master plans to transform their organizations and win.
Finding the most effective approach to transformation can be elusive, but insight from those who have already gone all-in can shed light for others to follow. Pressure continues to mount on leaders within organizations to make good on the promise of what digitization, migration to the cloud, and automation may offer.
That can seem easy for new companies to launch in a cloud-native environment and march forth. For organizations built on legacy systems and steeped in technical debt, such moves might appear to be nigh-impossible, or at best offer a murky return on investment.
Experts from companies that have embraced digital transformation might prove otherwise. Some of them shared their experiences and insights at the Converge conference for "augmented organizations," held at the New York Stock Exchange and hosted by IT and software developer Globant.
Naysayers might presume their specific circumstances make it impossible to adopt new technology or methodologies seen in the digital transformation arena. The range of presenters at Converge, who came from such companies as Mastercard, Merriam-Webster, and Realogy Holdings, speaks to the possibility for different types of organizations to at least try.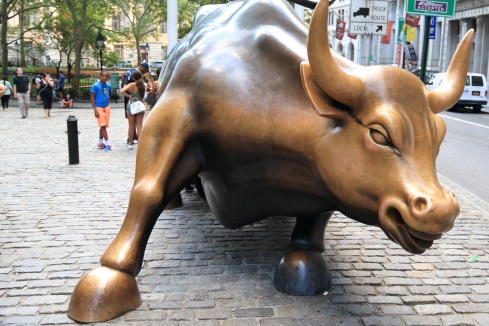 Like it or not, business sectors are going to advance on new tech strategies, and the laggards may pay the price as they get left behind by their more proactive rivals. During a panel on transforming an organization while still running it, the moderator Shawn Fitzgerald said there is an expectation that between 2019 and 2023, companies will invest $8.2 trillion on hardware, software, and services. Fitzgerald serves as research director for insight on worldwide digital transformation strategies at market intelligence firm IDC.
Money alone is not the answer to transformation. Within his projection, Fitzgerald pointed out a substantial disparity exists between the cash being thrown at new technology and what organizations actually do with those tools they acquire. He said by 2023, more than 50% of all information and communication technology (ICT) investment will be digital transformation-oriented, but only 4% of companies have realized full digital transformation. "Lots of people are trying to get there but are not there yet," Fitzgerald said.
There is plenty of room for improvement on this front, and there may be some wisdom to glean from the examples offered by the presenters at Converge. The following slideshow breaks down some of their insights and a few warnings about what can come from technology now at hand.
Training and Tech Trends in the Making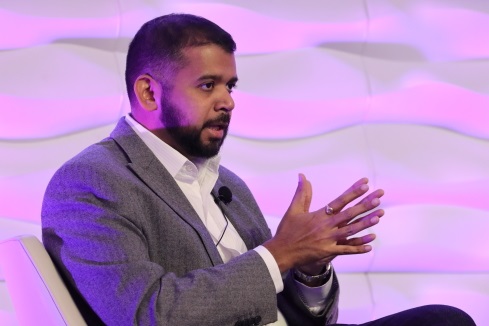 In a discussion of trends and strategies, Kush Saxena, chief technology officer for markets and transformation at Mastercard Operations and Technology, said the core of digital is about transforming every aspect of engagement with stakeholders or engagement of stakeholders amongst themselves. For Mastercard, which operates in the B2B2C space, he said that means making it easy to offer services combined with third-party services.
"We think of digital technologies as fundamentally changing the way people relate to each other," Saxena said. That includes how organizations relate to each other and how companies relate to suppliers.
Saxena said the biggest opportunities in digital transformation can come from democratizing decision making and bridging technologists and makers with business opportunities. "For a company of our size, there are lots of business opportunity and consequently there are lots of teams of makers," he said. Part of Mastercard's transformation initiative divvied up its technology shop into mini companies, each with a business objective and a captain to lead the team moving at the pace of a small company. "Talent like that exists in the company; it often may not be in the roles they are playing today," Saxena said. "They may need a little bit of a nudge to get them there."
One way to give such a nudge, he said, is to combine training with third-party talent, which can better arm in-house teams. Saxena said there are benefits focusing on areas such as AI and data management to cover the talent gap but there must also be deep conversations on strategy and business. He also highlighted the importance of diversifying practical knowledge on the team. "This year, we set a goal where one out of every four people has to take a new job and experience a different part of the business," Saxena said. The expectation is that over a four-year period, every team member could gain new experience about other aspects of their organization.
Building the Ship While You Sail It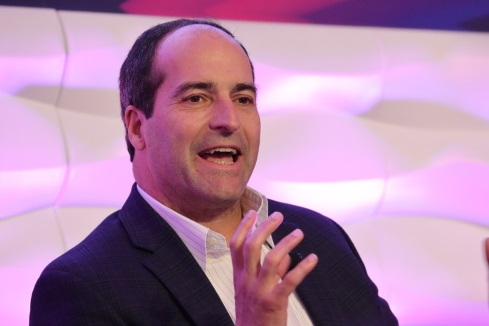 It might seem daunting to make core changes to operations without taking a moment of pause, but panelists from Realogy, Merriam-Webster, and other companies explained there are ways to make it work.
Dave Gordon, executive vice president and chief technology officer at residential real estate services giant Realogy, said adopting change is necessary even in an industry that has been noted for being a tad cumbersome.
"Everyone thinks the real estate process is pretty painful," he said, pointing to the paperwork and other toils found in the industry. Despite all of that, Gordon said transformation has allowed for shifts in focus across all segments of the business to make real estate more modern and accessible. "We're trying to digitize that agent experience," he said. "We're replacing products we've had for years."
The Art of Driving Innovation While Running Your Core Business
Even an industry such as reference material publishing is tackling digital transformation. Lisa Schneider, chief digital officer at Merriam-Webster, said change took some coaxing for the publisher of reference books, which has been in business for more than 190 years. "We did things the same way -- for many, many, many years," she said.
Schneider said Merriam-Webster eventually broke down its digital transformation into key services and software to modernize but there were some growing pains. "Before you can do that, you need to get your team onboard," she said. "You need to change your mindset."
Create more of a forward-thinking, agile organization in order to drive change, Schneider said. "It is a hard mindset to engender and to change in a legacy company." One trick that she said helped was to define an underlying mission statement that is disconnected from the specific product the organization provides. The point is to open a dialogue to engage the organization in a high-touch turnaround. For Schneider, that meant asking questions such as, what does it mean to create and store a dictionary in the 21st century? "You free people up to think about how that iterates on different platforms," she said.
The Nuances of Successful Transformation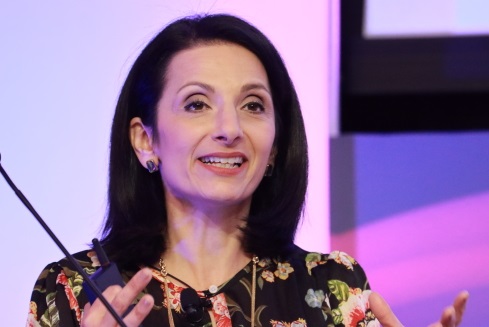 Many companies might state they are "all-in" for digital transformation, however the extent of what they are willing to shake up can hold them back, according to Monica Cirillo, executive director at Morgan Stanley Technology.
"First question that I ask leaders when they say, 'We want to transform,' is what drives you?"
How far leadership and managers are prepared to go when pursuing change can affect their tangible results. "Are you going to start to challenge the sacred cows?" Cirillo asked. "Every organization has them, whether it is an organizational construct or something that has been relied on. Are you willing to disrupt those?"
She cautioned that making changes can draw pushback from a variety of sources who will demand answers. "Are you ready to be challenged as leaders? Are you prepared to be scrutinized? Are you going to transform?" Cirillo asked. She said it is also important for leaders to show others they stand behind the value of transformation in the face of the risks involved.
"There's going to be a punch in the face during this transformation," she said. "Something bad is going to happen." Such issues might stem from a gap in the strategy or external factors, but it is still the job of leadership to communicate in an unambiguous fashion if something goes awry. "What you do after the punch lands will determine if people rally behind you or run for cover," Cirillo said.
Driving Innovation and Transforming Financial Services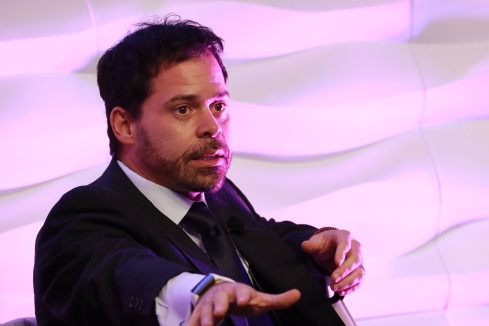 Parts of the financial world may be deeply reluctant to transform for regulatory and other issues, but there are digital resources that can be leveraged while maintaining mandated integrity.
Some organizations, however, are changing fundamental parts of their operations to make the most of innovation and plan to exploit more resources going forward. "For us, it's about technology creating an opportunity to disrupt most of our core business processes," said Rafael Lopez Espinosa, senior strategist at asset management firm Point72.
He said his firm is driven by the potential to be the first to gain an advantage by using a disruptive process to get ahead of rivals. Automation, AI, and other augmentations of longstanding functions can reveal unrealized, competitive potential, Espinosa said. "When you mix humans with computers, you get something more powerful," he said. "Stay hungry. Ask a lot of questions. Challenge all of the big things that are happening. Why do I have to write my name to check in [at the airport]? I already bought a ticket."
How Artificial Intelligence Is Redefining Who We Are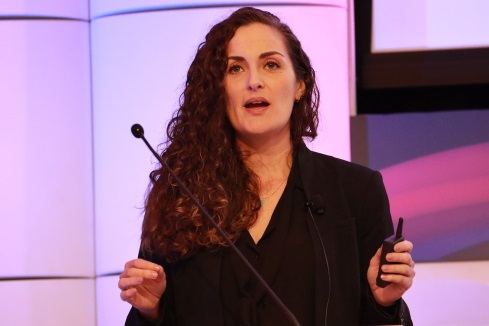 No advancement comes without the possibility of maleficence through direct or indirect means.
Flynn Coleman, author of A Human Algorithm: How Artificial Intelligence Is Redefining Who We Are, warned technology can inherit the faults of its makers if there is no self-reflection in the process.
"We cannot yet trust algorithms to solve our biggest problems," she said. The biases of institutions as well as those of developers must not be passed along to AI, Coleman said. Otherwise plans for transformation could be mired in prejudices and flawed judgment.
AI tends to be developed by a homogenous niche of people siloed away from the wider populace, she said, which inhibits the technologies democratization. There is potential for AI to be the biggest disruptor of labor economies, Coleman said. As the technology proliferates, she said, there may be a reimagining of the public's relationships with work as intelligent machines free up time -- and possibly eliminate career paths. Organizations can benefit the greater good, she said, by understanding the broader effects that transformation may have. "Invite a wide diversity of voice into the conversation," Coleman said. "Everyone needs representation if we want to realize our most inclusive future."
Joao-Pierre S. Ruth has spent his career immersed in business and technology journalism first covering local industries in New Jersey, later as the New York editor for Xconomy delving into the city's tech startup community, and then as a freelancer for such outlets as ... View Full Bio
We welcome your comments on this topic on our social media channels, or
[contact us directly]
with questions about the site.