Tech's Rich And Famous: Who's Most Charitable?
Silicon Valley may have a reputation for greed, but these tech execs gave more than $1.7 billion in contributions last year.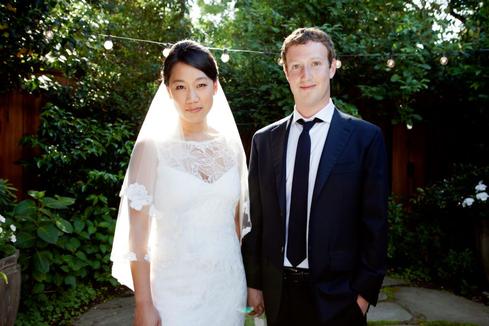 Not everyone likes the Bay Area's housing prices, which have been driven up by tech-industry salaries and stock options. Not everyone likes Google's private buses. But contrary to some beliefs, not everyone in Silicon Valley is greedy, stingy, or elitist, either.
According to The Chronicle of Philanthropy, which this week released its 14th annual Philanthropy 50 List, donations from American philanthropists in 2013 totaled $7.7 billion. Of that, $1.77 billion came from six of Silicon Valley's own tech execs. The year before, the same number of tech philanthropists donated $1.15 billion.
The Chronicle gathered information about large donations made by individuals to organizations with charity or foundation status under section 501(c)3. To make this year's Philanthropy 50 list, a donor had to give at least $37.5 million. Donors came from a number of industries, including insurance, real estate, finance, healthcare, and technology.
[Is Silicon Valley too stingy? Debate business diversity: Silicon Valley's 1%: Stinginess Is Not The Problem.]
This year's donations broke records, according to the Chronicle, up 4% from 2012. The median gift reached a peak of $86.1 million -- the highest to date -- and the $6.2 billion that philanthropists pledged was nearly equal to that in the previous two years combined, it said.
Most members of the list are male; 23 earned their wealth in either finance or investments, 12 in real estate, six in technology, and the rest from inheritances or other pursuits.
This year's top technology donors were comprised of both newcomers and veterans who gifted money to a variety of causes: community and private foundations, human-services groups, and colleges and universities.
Five of them have signed The Giving Pledge, a commitment by the wealthiest individuals and families to dedicate a majority of their wealth to philanthropy. The pledge was started by Bill Gates and Warren Buffet in 2010. Today, it's signed by more than 120 of the world's wealthiest people.
Which of Silicon Valley's wealthiest made this year's list? Here's a look at who they are, how much they donated, and where their money went.
No. 1: Mark Zuckerberg and Priscilla Chan
Topping the list is Facebook CEO Mark Zuckerberg and his wife, Priscilla Chan, who donated 18 million shares of Facebook stock to the Silicon Valley Community Foundation in Mountain View, Calif. Their donation is estimated at $992.2 million.
According to the Chronicle, the couple donated the same number of Facebook shares to the fund in 2012, which totaled $498.8 million. In 2010, Zuckerberg pledged $100 million to establish Startup: Education, a foundation to support programs to improve schools in Newark, N.J.
While Zuckerberg and Chan aren't strangers to the Philanthropy 50 List, they are unique: They are the youngest couple to ever top the list, which this year had a median age of 72.5. Zuckerberg and Chan are both under 30.
Kristin Burnham currently serves as InformationWeek.com's Senior Editor, covering social media, social business, IT leadership and IT careers. Prior to joining InformationWeek in July 2013, she served in a number of roles at CIO magazine and CIO.com, most recently as senior ... View Full Bio
We welcome your comments on this topic on our social media channels, or
[contact us directly]
with questions about the site.