The New CIO: C Stands For Change
What does the CIO role look like now, and what will it look like in the future? Experts at Interop New York share the key skills and traits that will soon separate the winners from the losers.

IT execs love to recount an old-school joke: CIO stands for "career is over." That joke dates back to a different time, when CIOs mostly dreaded making a bad vendor choice or botching an ERP project. Today's business climate depends on speed and agility more than statesmanship -- and CIOs dread falling behind the current pace and being deemed irrelevant.
"The C in CIO stands more for change than chief," said Jonathan Feldman, CIO of Asheville, N.C., at the InformationWeek IT Leadership Summit at Interop New York on Tuesday.
That's a useful way to start examining the future of the CIO role. The CIO must manage tremendous change coming in cloud and mobile technologies, data analysis, and BYOD -- and even bigger, more fundamental changes as companies' core business models change to a focus on digital interactions with customers and partners.
[Branding is for IT departments, too. Read 5 Steps To Build A Strong IT Brand.]
Ross Perot might call it a giant ripping sound, as companies all over the US rip up their old sales strategies and business processes and rewrite them for agile development teams and customer support teams that move at lightning speed.
What must the CIO navigating all that change bring along for the journey? For starters, the CIO must be a "master translator," says David Wright, CIO of McGraw-Hill Education, another speaker at the summit Tuesday. The CIO is the one who can fully speak the languages of the business and the technology experts, not only to get things done, but also to speak up when a real business concern looms, he says.
CIOs used to give a lot of orders. Get over it, Wright says: "It's not all about you."
PricewaterhouseCoopers chief technologist Chris Curran puts it another way: IT is becoming "consultative." PricewaterhouseCoopers data shows that between 35% and 50% of technology spend is happening outside of IT at top-performing companies, Curran says. Consult with these other business teams, or be deemed a laggard. Do technology demos often with these teams, he recommends, to build credibility, build awareness of what the IT team can do -- and build your team's business language skills.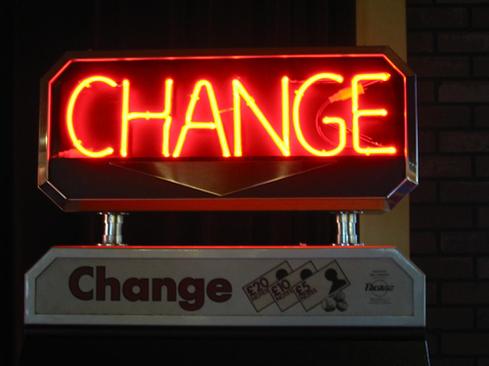 Wright goes as far as to teach his team not to say "IT and the business" but "IT and other parts of the business." His IT team works on every product launch as McGraw-Hill Education moves from a world built on paper textbooks to one based on software and online services for classrooms. The term "collaborative" doesn't do full justice to that kind of IT model; it's more like immersive.
Communication skills can trump pure tech skills for the future CIO. As Josh Oakhurst, chief strategy officer at Skookum Digital Works put it to the
audience, "In the past, it's been OK to be the nerds that knew stuff. We have to get better at explaining our ideas."
If CIOs don't get better at explaining ideas and getting intimately involved with business projects and innovation in the way that Wright has, users and business teams will simply walk on by.
It's happening already, as Michael Healey, president of Yeoman Technologies, explained, telling the story of a project that he consulted on, when a retail company's marketing group developed a customer app and it failed spectacularly. The IT group was asked to help at the start of the project and declined. When the app failed, the project landed back in IT's lap to repair and then replace.
If you're not invited to work on customer-facing apps -- or worse, you're declining to work on them -- that's a sign that you are not sitting at the innovation table in your company. And that is a red, flashing warning sign for CIOs.
"An IT organization that doesn't do innovative work is very replaceable," says Asheville's Feldman.
Politics has always been a big part of the CIO role, but the ability to navigate through treacherous politics and deal with strong personalities will be mandatory when a business is moving at agile speed.
That's one reason tomorrow's CIO will need help from IT lieutenants from non-IT backgrounds -- a real change from the days when it was hard for anyone outside of IT to break into the group of rising stars being carefully groomed by the CIO.
Consider the case of Dr. Veronica Daly, another speaker at Tuesday's event. She was an obstetrician for years before her frustration with medical software systems led her to pursue training in medical informatics. Today she is director of medical informatics for Atlantic Health System, reporting to the CIO. The CIO did not go outside to hire an informatics or EHR whiz.
"They hired me because I had the relationships with the medical staff to get things done," Daly says. Daly has to convince nurses and doctors to adopt process changes and innovations on the front lines, for instance, an early warning system for sepsis that the hospital system implemented.
What does change look like in Daly's organization? Think: medical staff wearing Google Glass in an ambulance so that they can give a blood thinner in certain medical situations.
Daly reflects a personality that is genuine, practical, and includes a sense of humor. I find those same traits in many rising IT leaders. Maybe you've met some cold, arrogant CIOs in your day. I think the days are numbered for that CIO personality. I don't see that person leading an Agile effort. I don't see that person embracing a Millennial who has an innovative app idea. I don't see that person creating the kind of IT team that can collaborate with all parts of the business. I don't see that person retaining IT talent in a competitive talent market.
"IT pros, especially the ones who are going to do aspirational projects, are volunteers," Feldman says. IT pros who lose faith in the CIO will vote with their feet and walk. And that is a huge business liability.
Apply now for the 2015 InformationWeek Elite 100, which recognizes the most innovative users of technology to advance a company's business goals. Winners will be recognized at the InformationWeek Conference, April 27-28, 2015, at the Mandalay Bay in Las Vegas. Application period ends Jan. 9, 2015.
Laurianne McLaughlin currently serves as InformationWeek.com's Editor-in-Chief, overseeing daily online editorial operations. Prior to joining InformationWeek in May, 2011, she was managing editor at CIO.com. Her writing and editing work has won multiple ASBPE (American ... View Full Bio
We welcome your comments on this topic on our social media channels, or
[contact us directly]
with questions about the site.