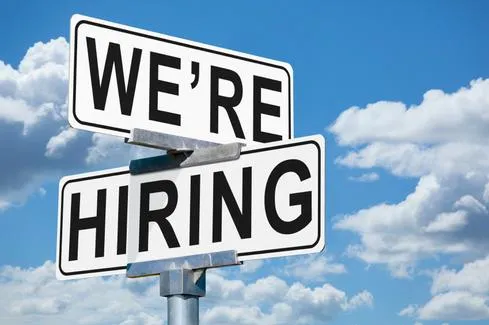 10 Quirky Tech Job Interview Questions That May Stump You
(Click image for larger view and slideshow.)
Alphabet, formerly known as Google, was the first high-profile tech company to initiate a diversity training program designed to uncover employees' unconscious biases. The company garnered success in prompting other tech titans to follow its lead, but it has yet to move the mark on its workforce composition.
When Alphabet launched its unconscious bias training in 2014, the tech giant's workforce was made up of 30% women and 70% men. The proportion of African-American employees stood at 2%; Hispanic employees, 3%; Asian employees, 30%; and white employees, 61%.
Fast forward to a year later, the needle has largely remained nearly locked in the same position. Women accounted for 30% of Alphabet's workforce, while men stood at 70% -- unchanged from the previous year. Only slight movement was seen in the ethic compensation of Google's workforce, with Asian employees rising to 31% of the workforce in 2015 from 30% a year ago, and white employees dropping to 60% compared with 61% a year earlier. Hispanic and African-American employee numbers remained unchanged in their percentage of the workforce.
But similar to any new product launch, a certain amount of time is needed to see traction in the adoption rate. If Google's timing in releasing its diversity figures holds true to the past two years, the 2016 figures should be available in late May or June.
When the company in 2014 added unconscious bias workshops to its diversity training, it realized changing ingrained behavior would be difficult, according to its blog post:
Biases are shaped by our experiences and by cultural norms, and allow us to filter information and make quick decisions. We've evolved to trust our guts. But sometimes these mental shortcuts can lead us astray, especially when they cause us to misjudge people. In the workplace, for example, the halo effect can cause us to inflate performance ratings or in-group bias can lead us to overlook great talent.
Combatting our unconscious biases is hard, because they don't feel wrong; they feel right. But it's necessary to fight against bias in order to create a work environment that supports and encourages diverse perspectives and people.
With Alphabet rolling out its unconscious bias training to more than half of its employees, the company says it hopes to see results in the future. As part of its Unconscious Bias @ Work workshops, employees are given ways to look at how their unconscious biases can play a role in decision-making and interactions.
[Read Google Parent Alphabet Dethrones Apple as Most Valuable Company.]
But the more immediate result Google has seen with its unconscious-bias training has come in the way it's been embraced by other tech companies. Facebook, for example, jumped into managing bias with videos and training. IBM also offers workforce training on unconscious biases. Salesforce.com has an awareness training for managing biases. Microsoft has even made its training materials public.
Like Google, the rest of these tech companies will see whether this awareness around unconscious biases can make a difference in the form of the ethnic and gender composition for their workforce. The tech industry, after all, is driven by data in assessing results.
Does your company offer the most rewarding place to work in IT? Do you know of an organization that stands out from the pack when it comes to how IT workers are treated? Make your voice heard. Submit your entry now for InformationWeek's People's Choice Award. Full details and a submission form can be found here.