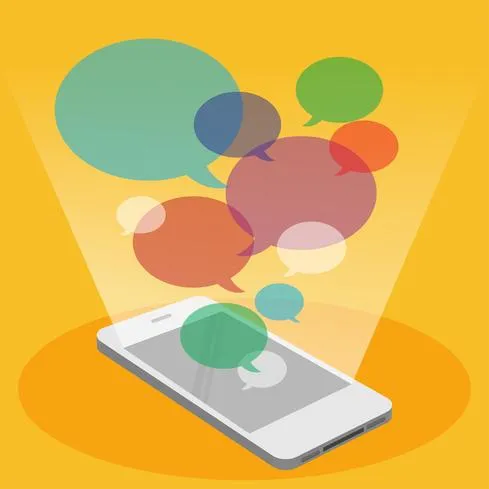 Mobile Messaging Apps: 8 Tips For Keeping Your Workplace Secure
(Click image for larger view and slideshow.)
The IT Customer Service Group at the National Basketball Association (NBA) traditionally performed the same basic functions as most IT service groups: taking requests from users, rolling out requested software, and conducting training classes.
NBA IT already provided the tools, applications, and infrastructure needed to effectively work from anywhere. However, there were few educational opportunities to teach employees how they could maximize their use of these technologies.
In reflecting on years of companywide research, the IT team came to understand that each person absorbs information in a different way. It decided to create varied educational opportunities so employees could choose how they prefer to learn.
"Everybody learns in their own way," said Michael Gliedman, SVP and CIO of the NBA, in an interview with InformationWeek. "There's not one single way to use software to get a job done, or one software package you'll use to get a job done."
NBA IT re-strategized its approach to customer service and implemented a 15-prong activation plan, which consists of 15 separate initiatives intended to boost employee engagement. It hopes to accelerate the adoption of new technologies by educating workers in ways that work best for them.
New Team, New Software
To start, NBA IT reorganized and rebranded its IT Customer Service Group as the IT User Experience Group. This division was moved out of the Infrastructure & Operations group, and moved to report directly to the CIO. The new group contains a service desk, a desktop group for addressing user technology problems, and a training group.
"The intent of that organizational change was to really turn the tables on how we serviced our users," Gliedman said. "We wanted to go from being order takers with a one-size-fits-all mentality to a group that could deliver a more tailored learning experience."
The team decided to use its rollout of Box as a way to test the change. The group evaluated several cloud storage options before deciding on Box to handle NBA employee mobile computing needs. "For us, Box was the one that put the most emphasis on security and centralized management of the platform," said Gliedman.
All parts of the IT department collaborated to launch Box -- from the infrastructure team, which connected Box with Active Directory to provide single sign-on, to development team members, who learned how they could manipulate the Box API and workflow.
"In a nutshell, it touched almost all areas of IT," Gliedman noted.
Educational Opportunities
Prior to the official start of its expanded engagement program, the IT team conducted a pilot test. This was less about training, said Gliedman, and more to ensure all technical connections to NBA infrastructure were working properly.
NBA IT's Box rollout marked the inaugural large-scale launch of its 15-pronged approach to broaden employee engagement and understanding. Workers were offered several new opportunities to understand and use the cloud platform.
Some of the new educational programs are virtual. For example, Bits & Bytes, a monthly e-newsletter, is used to feature new technologies. It contains tips, techniques, video clips, and links to quick online classes to educate new users. IT Advisories, another educational option, are emails from the IT Service Desk.
Home Court is the Intranet where NBA IT features news stories on its rollouts. Desk Drops are tip sheets delivered to each employee. New Hire Documentation, given to recent hires, is updated with new technologies as they are released within the NBA. IT Central Documentation is an internal knowledge base for employee reference.
The online documentation was created in varying lengths and depths. "No matter which way you like to consume things, whether it's a longer and more in-depth read, quick access to a desk drop, or a short video through Bits & Bytes, you are able to learn about the platform and what types of things you can do with it," said Gliedman.
Other educational initiatives are conducted in person. Lunch & Learns, for example, are targeted interactive lunch sessions. Tech Tables are monthly events to feature new technologies. Training Sessions are conducted to give more in-depth instruction, and Office Hours ensure trainers are available to help during rollouts.
Some aspects of the 15-pronged plan extend outside technical roles. Liaisons -- managers who span IT and business -- are trained to help with outreach. Customer Advisors are steering committees with representatives from all departments, and Power Assistants provide targeted trainings for executive assistants.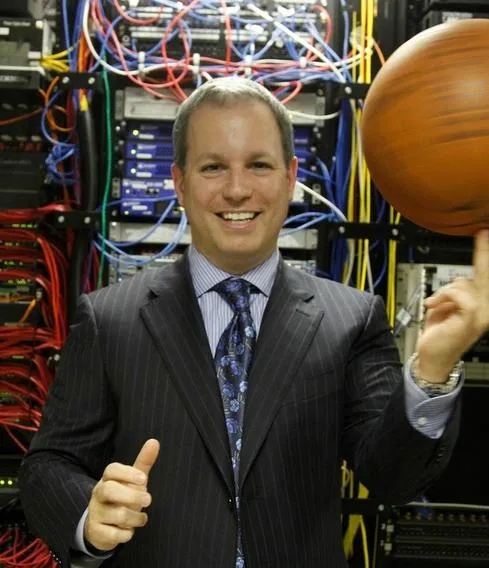 Surveys, the final component of the project, are conducted through SurveyMonkey, and are intended to track feedback so the IT team knows where to improve in its approach to employee education.
Box aside, the NBA has used several technologies in launching this initiative. ServiceNow is used for trend analysis and dashboards, and Microsoft SharePoint is used for knowledge-base articles and access to prior announcement memos. SuccessFactors is used to host and manage its employee training schedule.
Measuring Success
The new IT education program has resulted in greater awareness and deeper understanding of new and existing technologies. There has been increased employee usage of apps and tools shared through this methodology.
In the months since its initial launch, the NBA has increased its training classes twofold. Gliedman has noticed particular attraction to interactive events.
"[Employees] love the Tech Tables and the Lunch & Learns," he said. "They like to be able to drop by and pick up whatever they want, with however much time they have to do it. They like to absorb quick, short bursts of material and get back to their jobs."
NBA IT measures the program's success by looking at usage statistics to ensure adoption of new technologies continues to grow. Gliedman emphasized the importance of keeping new technology top-of-mind for employees and ensuring they understand the new features as they are rolled out.
The Future of User Experience
To inspire future progress, Gliedman is creating an IT Customer Advisory Board consisting of users from various departments and experience levels. The board will help NBA IT consider all possible use-cases that might be appropriate for a specific rollout.
"We certainly try to think of every use-case, but we're not going to get everything," he said. "Why not have the users help us develop those use-cases for the next piece of software that gets rolled out?"
The IT team also began to implement survey questions to gauge users' satisfaction with technology and how they prefer to be trained on new tech. Their answers will help formulate the education program as execs learn about trends in their preferences over time.