The success of any IT organization -- and really any organization at all -- can be traced to its leadership. Leaders set the strategy and motivate the talent to execute. That may sound simple, but today's quickly changing workplace environments and marketplace have made the jobs of leaders more dynamic and complex. On the other side, navigating the IT job market has also changed. Many organizations are outsourcing core functions, and the skills that are valued today aren't necessarily the ones that will be valued tomorrow. Plus, a new generation of workers are making their mark on organizations.
Interop ITX Leadership & Careers Track Lead Katy Tynan has programmed this year's sessions to help get you up to speed with the changes and how to be ready for these new challenges. Tynan, a bestselling author, HR and careers expert, and specialist in IT and operations consulting, said that today's environment is challenging for both managers and workers.
"Managers are navigating incredibly complex waters today," she told InformationWeek in an interview. "They are hugely challenged. They are hugely overburdened."
The world has changed for IT workers, too.
"It's no longer enough to be a great technical person," Tynan said. "Everybody in the organization needs to understand how leadership works, how collaboration works, and how to be thoughtful about that process."
With those trends in mind, Tynan took a closer look at a few big trends in the marketplace as she designed the Leadership & Professional Development track for Interop ITX.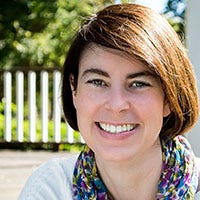 The Changing State of IT Careers
Digital transformation, new technologies, open source, collaboration -- what all these trends point to right now is that we're living through a dynamic and changing environment at work and in IT organizations.
"We all know that people are not staying as long in their jobs," Tynan said. "There's a lot of change, and managers are leading through uncertainty. Uncertainty is the name of the game."
Diversity and Inclusion
Tynan says this trend is very much at the top of the list of trends today as organizations look at the diversity of their workforces. Organizations must learn how to work with people who use a different language, who are from a different culture, who are a different age, and who also have a different standard of how they work. That includes working with independent contractors and working side-by-side with AI-based systems.
"The reality is that it is hard," Tynan said. "It's hard to create that work environment where everyone feels like they are doing their best work, and where people don't feel like they are discriminated against."
One key aspect to this trend right now is the rise of Millennials in the workforce.
"I've heard a ton of frustration from people in that generation that they are tired of hearing they are the problem," Tynan said. "They are tired of being described as a problem that needs a solution. We need to get away from bucketing people…Instead we need to deal with everyone as a demographic of one. The secret sauce of smart companies is to be able to say, 'How can we personalize work?'"
Build or Buy?
Should IT leaders be looking to train their own workers, or should they hire experienced talent? That's an ongoing question for IT organizations, according to Tynan.
"I've seen job descriptions that ask for 10 years of experience in Windows 10," Tynan said, even though that product was only released 3 years ago.
"I think there's this imaginary idea that there is someone out there that has the perfect skills et already, and that they can walk in the door and be instantly productive," Tynan said. That's not true. Inversely, Tynan said that the non-profit space has the opposite view of their talent -- that the person who shows up is the right person.
In addition to the Leadership & Careers track at Interop ITX, Tynan has also programmed a pre-conference IT Leadership Summit that will take a deep dive into something that has been very much in the news over the past several months -- the #MeToo movement. Tynan said that this movement, which has surfaced allegations of sexual harassment and/or misconduct against dozens of prominent men, has caused a lot of uncertainty and discomfort for employees and managers alike in the workplace. Tynan promises the summit will include a deep dive on these issues and that anyone who attends will walk away with a tool box for addressing these issues in their organizations.
The pre-conference IT Leadership Summit and Interop ITX Leadership & Professional Development track promises to be packed with what you need to survive and thrive in the modern IT workforce, whether you are a CIO, a manager, or an IT pro.
"If you aren't approaching talent as a core piece of your strategy, then you are going to have a really hard time executing on that strategy," Tynan told me.
A few of the other topics on tap for the event include how to lead remote teams and virtual teams, how to lead organizations as they grapple with multiple new technologies, and how to maximize your impact as a new manager, among others.
"We know people don't quit companies," Tynan said. "They quit managers."