10 Startups Aiming To Change The Way You Work
These budding businesses aim to change the way organizations operate, with tools and services targeting the enterprise.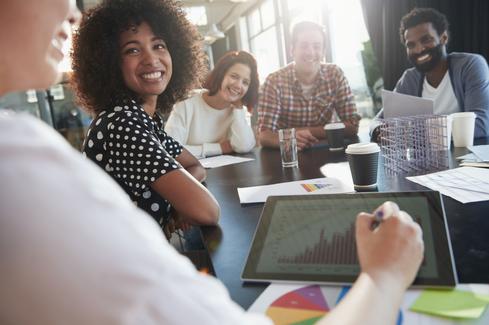 Microsoft, Google, Apple, and other giants of the technology world are constantly trying to build tools and services to help the world become more productive and efficient.
These bigger companies have the resources to achieve their goals and global reach to tell the world about their innovations. However, they may have some competition from fledgling businesses working to create new productivity tools.
The startup culture continues to thrive. Venture capital investments totaled $58.8 billion on US-based startups in 2015, as reported by Pricewaterhousecoopers and the National Venture Capital Association. This is the second-highest annual amount over the last 20 years.
[Get things done: 9 Windows 10 apps focus on productivity.]
To some, the idea of working at a startup can sound enticing. The idea of creating something from nothing and building a legitimate business has driven the dreams of many entrepreneurs and tech workers like software engineers and developers.
However, it's not all fun and profit for startup employees. You have to have the right attitude and personality to fit into the challenging and risky culture typical of a newly-minted businesses.
While some startup founders target more narrowly focused markets like flower delivery and men's razors, others are targeting the enterprise with services integrating new technologies including artificial intelligence, data analytics, and cybersecurity.
Here, we take a look at some of the startups working to change the way people work. Would you try any of these products or services? Which do you think have the most potential?

Kelly Sheridan is the Staff Editor at Dark Reading, where she focuses on cybersecurity news and analysis. She is a business technology journalist who previously reported for InformationWeek, where she covered Microsoft, and Insurance & Technology, where she covered financial ... View Full Bio
We welcome your comments on this topic on our social media channels, or
[contact us directly]
with questions about the site.