Coronavirus: 8 Tech Tips for Working From Home
Here's a collection of tools, technologies, and tips to help you out in case you need to telecommute during the COVID-19 outbreak.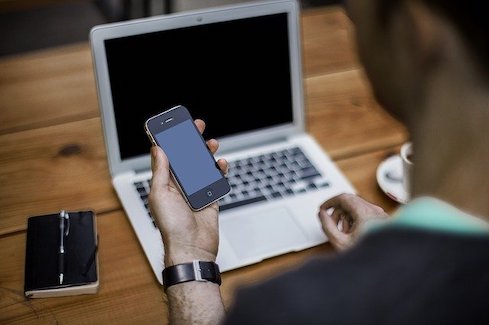 Enterprise IT organizations may be preparing more of their workforces to work from home or telework as the coronavirus spreads in the US and more people look at potential quarantines or self isolation. Indeed, several technology conferences have been cancelled or postponed or moved to digital only, including Google I/O, Adobe Summit, Game Developers Conference (GDC), HIMSS, Data Center World, and SXSW. Companies, including Microsoft, Amazon, and Twitter, have told employees to work from home. Many companies have instituted a non-essential travel ban.
Not all workers are able to work from home, of course. Restaurant workers, retail workers, Uber and Lyft drivers, and plenty of others must be present at a physical location to do their jobs. But chances are, if you work at a desk in front of a computer, you are a candidate to work from home.
If you are about to take that plunge, you will want to put together a collection of technologies to help ease the transition to working from home, ensure that you are working securely, and help you be as productive as you can be while you are away from the office, for however long it takes.
We assembled this collection of tools, technologies, and tips to help you get started. Here's our list.
Laptop, phone, chargers, and adapters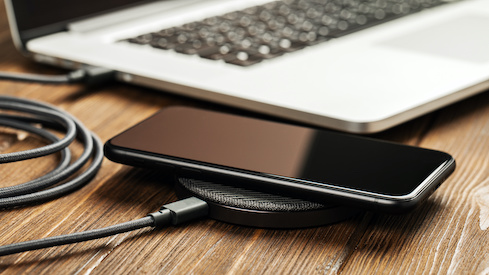 This is the essential collection of gear you need in your Go Bag. With this gear you can work from home, your car, or just about anywhere else, especially if you have mobile hotspot capability on your phone, too.
If you anticipate spending time somewhere that doesn't enable a network connection, either via WiFi or due to lack of data coverage on your mobile phone, make sure you download any files you need in advance.
Don't forget the chargers. If you are gone for any extended period of time, you will need to charge your devices. Don't sabotage yourself by forgetting them.
Also, even if you have great WiFi at home, wired Ethernet is always better, especially if you are using high-bandwidth applications such as video conferencing. Plug into Ethernet if you can. If you need an Ethernet adapter for your laptop, make sure you have that, too.
Password manager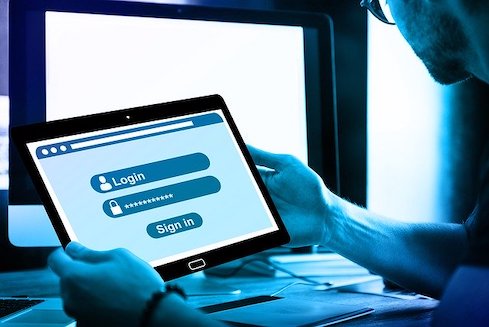 Are you the kind of person who has your passwords on sticky notes stuck to your monitor? You won't have access to those when you are away from your office. In case you are asked to login again for whatever reason, it's a great idea to set up a password manager in advance.
Distributed Teams author John O'Duinn currently recommends LastPass on his list of technologies he recommends to remote workers, and LastPass has both a free version and a premium version. It works with Windows, MacOS, Android, iPhone, and iPad, plus it has browser extensions for Chrome, Firefox, Safari, Internet Explorer, Edge, and Opera. Other password manager options include 1Password, Bitwarden, and Keeper.
Security beyond passwords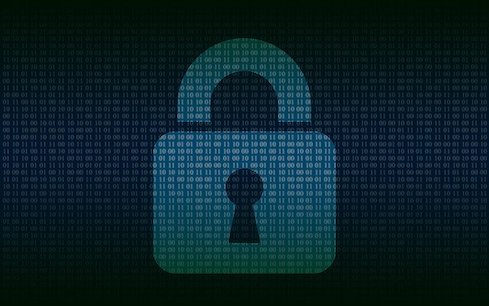 To keep organizational data secure while you are sway from the office network, your company may require a number of other measures. Cybersecurity vendor Cyberscout says its top three tips for securing the business when the workforce is remote include the following:
Use your corporate VPN. While it's not completely perfect, a VPN with multi-factor authentication can provide the strongest protection against uninvited guests.
Use private WiFi. That means secure, private, password-protected networks. Try to avoid those in cafes, hotels, and other public places. But with the coronavirus, you will most likely be working from home where your network should be secure. Make sure it is password protected. If you are in one of these other public places, it's safer to use the mobile hotspot option on your mobile phone than the public WiFi.
Use strong passwords. Your company may consider increasing the length and complexity required for passwords, and it may shorten the time between required password changes. Again, if it doesn't run afoul of your IT organization, a password manager is a great option to help you navigate complex password requirements.
Test the VPN before you leave the office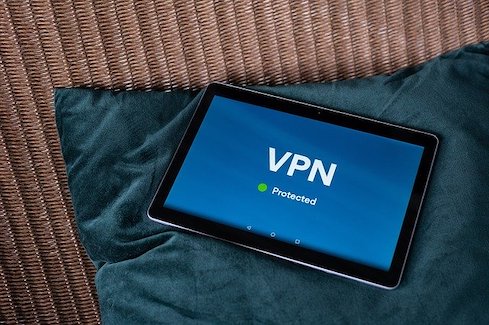 Before you load up your bag to take all your gear home, O'Duinn recommends you test your VPN access first. Here's how. Disconnect your laptop from the office network, connect to your mobile phone hotspot, and try to access the VPN. Make sure you can access key applications, such as chat and email, this way. If you need to troubleshoot that connection, you are still at the office and can get help from your IT organization.
Test your home Internet speed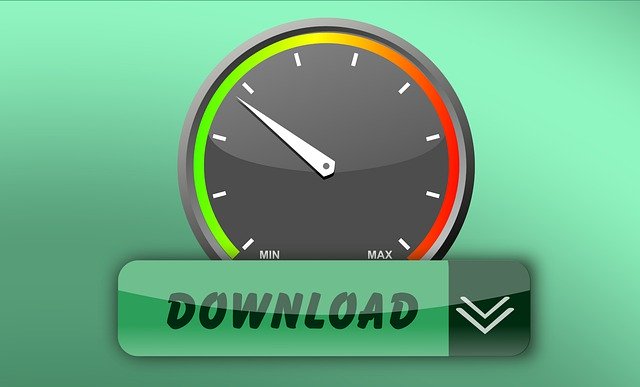 If you and your spouse are both working from home, and maybe the kids are also doing teleschool at this point (or playing online video games), that's going to put a strain on the bandwidth. You pay for a certain speed with your Internet provider. Make sure you are getting that speed by running one of any number of free tests. Fast.com is one, and there are many others, including one from Ookla. If you are worried about the speed of your WiFi, consider locating your work-from-home desk close to the router and plug into Ethernet. If you can't get closer to the router, consider a WiFi extender, available in most electronics departments.
Video conferencing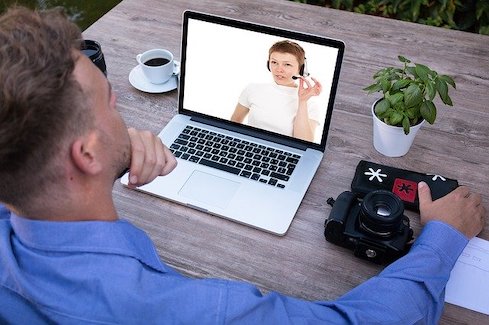 Maybe you won't need this at all, but after a week at the home office, you may also find that you are a little stir crazy and missing your colleagues. Plus, videoconferencing is a great way to stay in touch with clients and participate in team meetings.
O'Duinn also recommends using an external camera to optimize the camera angle rather than using the one on your laptop. But your laptop camera will work just fine, too.
O'Duinn recommends Zoom for video conferencing. Other options include Microsoft Teams, LogMeIn's GoToMeeting, Google Hangouts Meet, and Facetime. Make sure you are using the application that's approved by your company.
A headset (or two)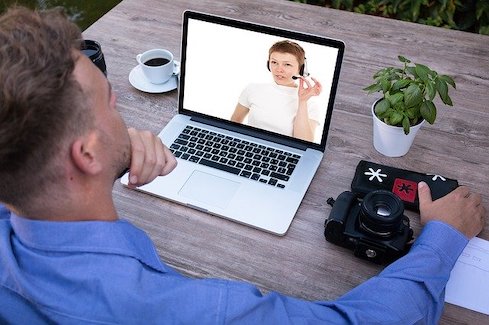 Whether you are doing video conferencing or just phone calls, you'll need these. Participating in conferences with multiple people and just using your laptop's internal microphone will cause feedback. Wired is more reliable than wireless. But wireless may be the best option if you have to choose just one headset that can work with both your laptop and mobile phone.
Read These Articles:
Fighting the Coronavirus with Analytics and GIS
Coronavirus Plan: How IT Can Enable Remote Work
How Indiana Hospital Contained MERS Outbreak
CrescentCare CIO: How Analytics Improves Patient Outcomes
Jessica Davis has spent a career covering the intersection of business and technology at titles including IDG's Infoworld, Ziff Davis Enterprise's eWeek and Channel Insider, and Penton Technology's MSPmentor. She's passionate about the practical use of business intelligence, ... View Full Bio
We welcome your comments on this topic on our social media channels, or
[contact us directly]
with questions about the site.