IT Challenge: Pace of Change with Infrastructure
With the storm of changes hitting the IT department -- from cloud to AI and anytime/anywhere mobile access -- the real challenge is in having the IT infrastructure keep pace.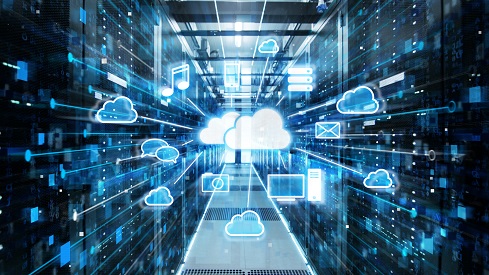 Enterprise infrastructure is going through one of the most dramatic periods of change in the history of computing. Just the shift to cloud computing was enough to make an IT professional's head spin. Now, tack on the introduction of artificial intelligence into the mix, accompanied by AI's sibling machine learning.
Don't forget software-defined -- umm -- everything and everything-as-a-service, the Internet of Things, edge computing, and hyperconvergence. IT is asked to implement the whole list of emerging technologies, all while keeping legacy systems running and ensuring upper management that the diverse systems will be securely locked down.
Feeling swamped yet?
InformationWeek wants to learn more about how you and your organization are responding to the upheaval in enterprise infrastructure?
Working with Interop, we are conducting a survey, and we need your input. Why you should participate:
It only takes 10 minutes, and all responses are anonymous and reported in aggregate.
The results of this survey will appear in an upcoming InformationWeek/Interop report, and you can be one of the first to receive it if you opt in.
You will have an opportunity to enter a drawing where five randomly selected respondents will receive a $50 Amazon gift card from Informa.
Don't need a gift card? Opt instead for an opportunity to enter a drawing to win a Pass to the 2020 Interop Conference. Click here to watch Interop highlights from 2019!
Your answers will be aggregated with those of other respondents, and will be kept confidential. I hope you will tell us how your infrastructure is changing, and how you and your organization a coping.
Jim Connolly is a versatile and experienced technology journalist who has reported on IT trends for more than two decades. As editorial director of InformationWeek and Network Computing, he oversees the day-to-day planning and editing on the site. Most recently he was editor ... View Full Bio
We welcome your comments on this topic on our social media channels, or
[contact us directly]
with questions about the site.