Like in any good relationship, there's no magic bullet to fostering healthy alignment between IT and the supported business units: You have to build trust, provide transparency, and, above all, keep the lines of communication open.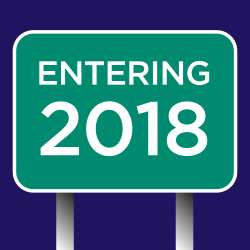 Enterprises and industry observers say 2017 has been the year of assessing organizational maturity and starting to put business relationship management (BRM) processes in place, and 2018 will be the year when more partnership goals are carried out. One significant reason the time is ripe for alignment is that IT is increasingly becoming a more integral part of the business due to digital transformation and other enterprise-changing initiatives.
Often in relationships, though, something breaks down and the two sides don't see eye to eye when it comes to deploying a solution to solve a business need. Then the blame game begins.
When things go south
One symptom of the problem is when "there's a very high expectation of how IT is expected to perform" without IT "being understood sufficiently well or defined very well," said Jon Baxter, managing director of BRM consultancy Baxter Thompson Associates. Consequently, he said, there is little incentive to change the relationships on the IT side.
What ends up happening is a game of what Baxter called "alignment Whack-a-Mole," where IT goes around with a figurative hammer, hitting 'moles' as soon as they come up. Then more come up.
The point is, said Baxter, "There are many causes to the problem and just trying to resolve one... doesn't achieve the outcome you want."
This issue stretches across all industries, and organizations are in varying stages of the BRM journey. IT transformation consultant and trainer Mark Edmead, at MTE Advisors, said he's seen a lot of effort this year in recognition of the need to work together.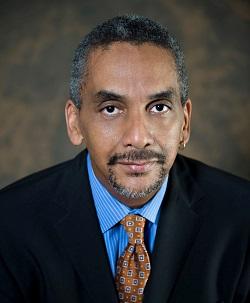 "What should happen is the business should go to the CIO or business relationship managers and say, 'This is our strategic plan; we need to get into these areas and be competitive. Can you help us figure out how to do that?'" Edmead said. "Now you're a relationship partner and you're sitting at the table coming up with solutions concurrently, rather than after the fact."
Playing nicely together
That's a strategy in play at Stream, a direct seller of connected life services. CIO Kelly Habbas said the company has implemented an Information Technology Governance Committee to review all major projects the business wants to deploy that require IT involvement. All senior leaders actively participate, and the committee is the ultimate decision-maker.
"We have some good, healthy debates as an executive team on what projects we should do, what gets prioritized, and what is cut," Habbas said. "This moves the burden out of the IT organization, clearly states what's being worked on, and prevents backdoor projects or choosing favorites."
Habbas said he's looking to make the IT department better at adapting to business changes. "We must be able to adapt quickly and evaluate our talent, internal processes, budget and be proactive in our thinking." 2018 will be the year "when IT starts truly being the trusted advisor to the business." Specifically, that means proactively recommending technology solutions to improve the business, versus being an order-taker, he said.
Jayme Williams, senior systems engineer at TenCate, a global materials manufacturer, said the state of the IT/business relationship today varies by business unit. "Some see IT as a net gain, some see our endeavors as a money pit," he said. Sometimes business units and IT will discuss ideas proactively, Williams added, but there are other times when IT is ignored.
That said, he has developed some fruitful and meaningful relationships with folks on the business side, where there is collaboration and discussion about the best way to deploy something.
Shadow IT still exists
Meanwhile, shadow IT is an issue, primarily among people in TenCate's marketing department, because "marketers often need to get things done very quickly and don't feel as though they have the time to work with us for things like transferring large files in a safe and compliant way."
He says many marketing staffers "have learned the hard way" that when audits have uncovered non-compliant data transfers, it's not worth the headaches to circumvent IT.
Williams has also found that sometimes "unfortunate incidents" have led to beneficial collaborations. He recalls the company being hit hard several years ago with crypto ransomware, and it took two weeks to recover. Even then, IT couldn't recover everything.
"After this incident, we were suddenly talking to business leaders a lot more and had almost instant buy-in and support" for a better business continuity/disaster recovery solution, Williams explained.
Changing processes can help
The next step is to change processes "so that IT is more of the first-line, 'can you help' organization for many projects," said Williams. "We want to bring new services, technologies, and opportunities to the business, rather than be the afterthought once a project has been defined."
Allegis Group, a global staffing and professional services firm, has also been working to build the IT-business relationship through strategic account managers, who act as liaisons between IT and the company's various business units. "We instill in our business partners that we're the experts and have deep knowledge of business processes and how a business process might translate to the tech architecture that supports that," said Chris Berger, an IS strategic account manager at Allegis.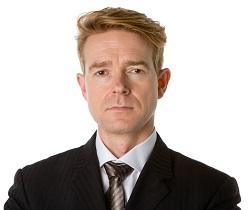 Next steps vary by company
Even if the BRM role has been defined, there is no one-size-fits-all next step to take, said Baxter. It depends on an organization's maturity in assessing where the pain points and gaps are. "I would argue the biggest problems have to do with projects and service delivery," he said. Wherever the pain points in your company, figure out how to improve them, he suggested.
One idea is to establish a service catalog and identify who's accountable for each service, and then define what the business outcome is supposed to be, Baxter said. Next, look at the metrics for that service delivery and provide a description of how the project should work. "We want clarity of what the service is that will be provided, and how," he said.
For example, when a server goes down is as important as how often it goes down, so determining the business impact helps to resolve the service delivery issue, he said.
"To get better at service delivery is also about improving flow," said Baxter. If a new recruit comes in on a Monday and doesn't get her laptop until Friday, that's four days of lost productivity, he said. This might happen because behind the scenes it takes up to 20 people or 'touchpoints' to get approval and delivery. "If you can reduce lead time and put in continuous improvement activities to reduce that, you deliver a better outcome of service."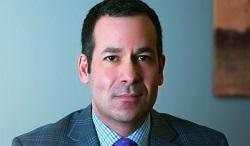 This will demonstrate credibility to business stakeholders. Yet it still doesn't happen consistently. "What I've found in many organizations is we recognize we need to define the service and we recognize we need to measure business outcomes and continuous improvements – but we don't do it," Baxter said.
The not-my-problem problem
There's still a lot of passing the buck occurring, Baxter believes, and even if intentions are good, people can be "confounded by the system" and how to get that workflow reduced.
While everyone understands their role, and tries to add value on their specific touchpoint, there is a general lack of understanding about how organizations perform overall. Executives need to ensure both business and IT have a "holistic view of the whole system" and then "apply systemwide change — through small steps," he said.
Neither Baxter or MTE Advisors' Edmead are betting on how much the IT/business relationship will actually improve in 2018. Edmead said while there is awareness of the need to take steps, conversations still aren't widely happening.
"There are some roadblocks; different ways of thinking things," he said. "The mentality is 'We'll do it the old way and we don't want IT at the table,' but slowly [business leaders] are beginning to think about it."
If they haven't already, organizations should consider bringing in business relationship managers whose job is to work with stakeholders on both sides to figure out how to bridge the gap. "That's the first step," Edmead said. "Companies are doing that now and I think we'll see more of that. At least I hope we do."
[The evolving IT/business unit relationship will be a topic for discussion at Interop ITX 2018, taking place in Las Vegas, April 30-May 4.]
Just a Bit of Advice:

How to Keep the Peace
We asked IT leaders, trainers and consultants what advice they have for others to keep business departments from referring to IT as the "department of no" and resorting to shadow IT.
"Establish trust and credibility... If you can establish trust in the relationship with business stakeholders, you'll be more likely to be the person to call when they have a tech question."
– Jon Baxter, managing director, Baxter Thompson Associates
"We're headed in the right direction with IT becoming more approachable. The attitude of the team is positive, and we bring people on that want to help, not feel obligated to. Using personality analysis tools, we can see where we need to work to be approachable as well as who is more suited for what task, not just who has the technical skills."
– Jayme Williams, senior systems engineer, TenCate
"Provide outstanding customer service (think of Four Seasons Resorts), build strong relationships outside of IT, conduct road shows around the organization so the business sees and understands what work is going on within IT. This should be done at all levels."
– Kelly Habbas, CIO, Stream

"We have a phrase we like to use: 'Seek to understand.' As a business manager, you need to understand your business challenges and what your business does, as well as understanding your internal IS capabilities."
– Michele Mulich, IS strategic account manager, Allegis Group
Esther Shein is an independent technology journalist based in Massachusetts. She formerly was the editor in chief of Datamation.com and a senior writer at eWeek (formerly PC Week) magazine, and was a reporter for general news media outlets.

Learn leadership skills and strategies for uncertain times and fast-moving technology in the Leadership & Professional Development Track at Interop ITX, April 30-May 4, 2018. Register now!