8 Steps To Building A Successful Cyber-Security Career
Information security professionals are in high demand, but entering the field can be tricky. Follow these tips to build a successful cyber-security career.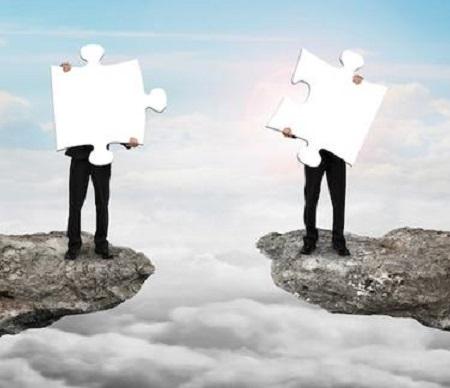 The information security field is rapidly growing as businesses scramble to hire skilled professionals to protect their data.
IT pros pondering a career switch would be wise to consider cyber-security, where the demand for talent far exceeds the supply. However, an abundance of open roles does not mean a career will come easily.
Information security is different from many fields in that aspiring professionals don't need a college degree to secure new jobs. "Some employers will ask for one, but if a person can do the job, he'll get the job, plain and simple," said computer and network security specialist Dean Webb.
The path to a successful InfoSec career is not paved with expensive degrees but with motivation, practice, and persistence. Those who take the time to develop skills that businesses need, and who take the necessary professional development steps, will be rewarded with interesting and consistent work.
[Read more: 7 Cyber-Security Skills in High Demand.]
But where to begin? It may be easy to decide on a career switch to InfoSec; after all, the demand for security pros will increase across the economy as cyberattacks become more complex and dangerous. It's difficult to prepare for this change by gaining the right experience and education.
Here, three professionals discuss the processes they took to build their cyber-security careers, challenges faced along the way, and advice for aspiring InfoSec experts. All three contributed their insight to the Peerlyst e-book The Beginner's Guide to Information Security, which breaks down the challenge of starting a career in InfoSec.
If you're hoping to jump into the chaotic, ever-changing world of cyber-security but need some advice, consider these steps to building a successful InfoSec career.
Do you work in cyber-security or aspire to enter the field someday? Is there something holding you back? Which advice would offer to professionals who wants to pursue this type of career? We'd like to keep the conversation going, so please feel free to share your thoughts in the comments section.
Kelly Sheridan is the Staff Editor at Dark Reading, where she focuses on cybersecurity news and analysis. She is a business technology journalist who previously reported for InformationWeek, where she covered Microsoft, and Insurance & Technology, where she covered financial ... View Full Bio
We welcome your comments on this topic on our social media channels, or
[contact us directly]
with questions about the site.