9 Crucial Steps Toward Effective Disaster Recovery
A strong disaster recovery plan is key to keeping your business going in the face of a very bad, no good, horrible day. Here are nine steps IT pros should not skip in their planning and preparation for the worst.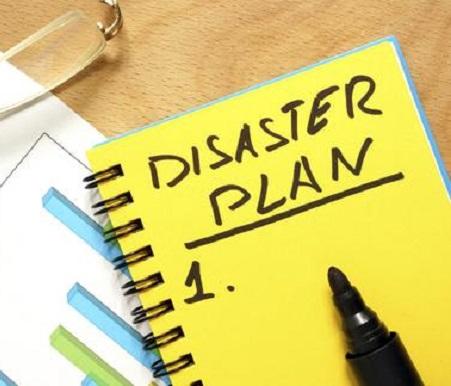 Everyone knows that, when it comes to computers, the question is not whether bad things will happen to good companies, but what those good companies do when bad things happen. If the company is very good, indeed, then it relies upon its IT disaster recovery plan to pull it through to the other side.
But the bad news is that many businesses are not prepared. According to survey results released last year by Ohio-based Nationwide Insurance, 75% of the 500 small businesses polled said they don't have a disaster plan, and an estimated 25% of businesses do not reopen following a major disaster.
Disaster recovery plans are insurance against very bad things, and like all forms of insurance they fall into the category of things that you pay for but hope against hope you never have to use. Since you hope you never have to use the disaster plan, some executives take them lightly, figuring that they've hired smart people who can think on their feet, perform heroic acts of improvisation, and make sure that the bits keep rolling along no matter how things get.
When a true disaster hits, executives like these are called "unemployed."
[See 9 Ways IT Can Ruin Its Relationship With the Business.]
I have spent a lot of time in various types of disaster response and business recovery activities. I live in a hurricane-prone state. I've been on governor-appointed emergency response committees.
I've worked in emergency communications during natural disasters, and I've talked to more than my share of people who have planned for or been the victim of business disasters. In all of these situations, a handful of things have come to light as key ingredients that make it much more likely that your business IT will come through the problems intact.
When you get right down to it, most of the following tips fall into one of two broad categories: The first is, "Know what you're going to do before you have to do it." The second is, "Don't keep your plan a secret."
Read on to get the details on these points and more.
Curtis Franklin Jr. is Senior Editor at Dark Reading. In this role he focuses on product and technology coverage for the publication. In addition he works on audio and video programming for Dark Reading and contributes to activities at Interop ITX, Black Hat, INsecurity, and ... View Full Bio
We welcome your comments on this topic on our social media channels, or
[contact us directly]
with questions about the site.