Digital is transforming supply chains in virtually every industry, creating value in new ways and fundamentally changing how supply chains operate. Ironically, much of this technology-driven disruption is occurring far beyond the realm of traditional IT. That's an issue, not only for IT – which risks being left out of the loop – but also for supply chain operations, which are having to reinvent the wheel and are not benefiting from IT's vast experience and expertise developing, deploying, and managing complex systems and data.
Back to the future
This is not the first time technology has transformed the supply chain. Given all the buzz about customer-facing apps, social media and big data, it's easy to forget that the supply chain function pioneered a wide range of foundational digital technologies, from barcodes and MRP/ERP systems to mobile devices, e-procurement and advanced analytical software for planning and optimization. Breakthroughs like these laid the groundwork for more visible and glamorous applications in other parts of the business. However, things are now coming full circle as digital innovations from those other business areas are being used to help transform all three phases of supply chain's digital information loop:
Physical-to-digital: Capturing information from the physical world to create a digital record of the structure of the supply chain, and what's happening in it. (Examples: sensors, controls, GPS, wearables, 3D scanning)
Digital-to-digital: Harnessing the power of advanced algorithms and machine-to-machine communication to enable advanced analytics of real-time data from multiple sources. (Examples: predictive analytics, artificial intelligence, machine learning)
Digital-to-physical: Using automation and other technologies to translate decisions and actions from the digital realm into differentiated physical outcomes in the supply chain. (Examples: autonomous robots and control systems, real-time geospatial visualizations, driverless trucks, drones, remote maintenance, 3D printing)
Technology innovations such as these are fundamentally disrupting how supply chains operate and compete. Yet in many cases the changes are taking place deep within companies' manufacturing and supply chain operations, and are being driven and managed by the business with little or no involvement from the IT function.
Getting in the game
The fact that people in operations are taking more responsibility for their own systems and data is actually great news, because it shows they recognize the growing value of data – and that information systems are addressing real business needs. However, it can be a mistake to exclude IT from the process. The IT function has deep knowledge and experience in developing, deploying and managing complex information systems and data. As such, supply chains that are not fully capitalizing on IT's capabilities risk missing out on a valuable resource.
That being said, the IT function shouldn't just sit back and wait for the business to come knocking. If it wants to play a larger role in digital supply chain transformation, it needs to actively engage. Of course, that's easier said than done. Part of the solution is for IT to ensure its capabilities and approaches are up to the task of operating in a modern digital environment, at digital speed. Rightly or not, many business people associate IT with multi-year ERP implementations, massive in-house data centers and other vestiges of a bygone era.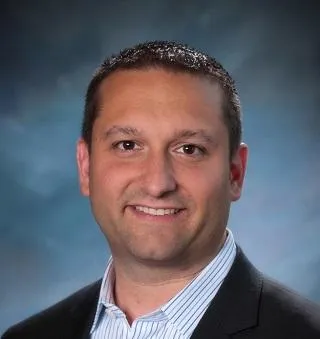 To play a more integral role in digital supply chain transformation, the IT function should consider expanding its capabilities in five key areas:
Talent. Digital technologies and work methods require a different set of skills than traditional IT. Technologists with those unique qualifications are in great demand and may not be attracted to a traditional business or traditional IT organization. Closing this gap will likely require innovative recruiting approaches, such as offering internships earlier in the education cycle. It will also require existing IT professionals to develop new skills, particularly the ability to think cross-functionally and connect the dots – seeing the hidden value in combining disparate systems and data across organizational silos.
Speed and agility. Digital companies and supply chains often operate at a pace that is orders of magnitude faster than traditional IT. Digital developers tend to think big, start small and deliver tangible value fast. In this environment, the idea of a multi-year system implementation is unthinkable. To be a valued and credible resource, IT should learn to operate in an environment of continuous transformation. One way to do this is by establishing a "digital foundry" that uses the Agile methodology to quickly iterate and generate high impact solutions.
Data and analytics. In the past, the IT function was usually the primary steward of a company's data, but in those days the total volume of data was much smaller than the massive and growing amount of data being generated today through mobile communications, social media and the internet of things. In the supply chain function alone, the amount of data being produced through the three phases of the information loop is staggering. IT has much to contribute in this environment – helping the business turn information into insight – but in order to do so IT organizations should expand their skills in master data management and advanced analytics. Business leaders need to see data and IT as a priceless source of business value and competitive advantage, not as a cost center – which was the traditional view of IT.
Operational technology security. Companies today are increasingly reliant on operational technology to enable their manufacturing and supply chain activities. However, such systems – in part because they emerged from the grass roots of the business, rather than from the tightly controlled environment of IT – tend to have less robust security than traditional IT systems and infrastructure. A recent executive study by Deloitte and MAPI found that manufacturing is an industry highly vulnerable to cyber risk; 39 percent of companies surveyed had experienced a cyber incident in the past 12 months. This is a growing problem for many businesses as hackers and other bad guys figure out that operational technology is an easy attack vector into the enterprise. The good news is that this is an area where IT can make an immediate contribution by bringing its knowledge, discipline and experience with security to the supply chain and production environment.
Harnessing an ecosystem. In a digital world, supply chains increasingly operate through a vast connected ecosystem of partners and providers, rather than doing everything internally. This is another area where IT has valuable knowledge and experience to share, since IT was one of the first functions to harness the power of delivery model innovations such as third-party Software-as-a-Service and offshoring. More recently, IT was one of the first functions to embrace subscription service models and the cloud, which are quickly becoming standard business practices.
Ready. Set. Go.
When it comes to supply chain transformation, the IT function has significant value to offer. However, positioning IT to deliver that value will require deliberate effort. Today's supply chain is already successfully embracing digital operating technology and digital innovation, and in many cases has gotten used to doing so with little or no involvement from IT — to the point that many supply chain organizations now view corporate IT as more of a hindrance than a help. To get in the game, IT needs to expand its capabilities in the rapidly evolving technology areas that are leading supply chain into the future, and then partner with the business as an enabler – helping to drive digital supply chain transformation in an age of rapid and continuous technological innovation.
Stephen Laaper is a Principal in Deloitte Consulting's Life Sciences Supply Chain Strategy & Operations practice. Stephen brings 18 years of industry and consulting experience with a broad range of life science clients across biopharmaceutical and specialty pharmaceutical clients. Prior to entering consulting, Stephen spent several years in the automotive industry in operations and management roles at Toyota Motor Manufacturing and Ford Motor Company. Stephen has long history of working with clients as well as in industry positions related to identifying and realizing financial benefits from improved processes, technologies, and human performance.