10 Tips: How To Select IT Staffing Firms
Is a local IT staffing company an advantage? What about niche specialists? Tackle these 10 questions to find the right firm for your needs.
One question we are often asked is, "What are the advantages and disadvantages of partnering with a specialized IT staffing firm versus a generalized staffing firm?" Understanding the pros and cons is important so you can find a firm that most closely meets your specific staffing needs.
Generalized staffing firms are often large, national firms with recruiters that typically work remotely. They staff all types of roles and positions and do not focus on a specific discipline. They have broad talent sources called staffing generalists. They can be experts at staffing large volumes of roles and, for companies that focus on quantity vs. quality of hires, they make routine, high-volume staffing convenient. If we compare them to the healthcare world, they would be general practitioners.
Specialized or niche staffing firms also makes staffing convenient, but they focus on quality. In the healthcare world, they would be your neurosurgeons. Niche IT staffing firms, for example, concentrate solely on the IT market. Because this is the only field they focus on, they become subject-matter experts. They network, interface, and strive to find the best of the best IT talent every day.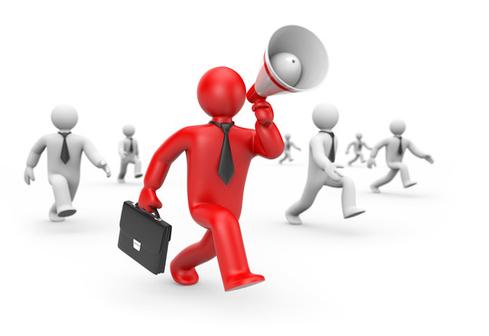 [Are you paid what you're worth? See InformationWeek's complete IT Salary Survey coverage including our flash poll on salary satisfaction.]
Not all niche firms work the same way, of course, but the best-in-class firms will drill down even further into market sub-specialties. For example, if you need a PHP professional, the firm's team of PHP recruiters, sourcers, and marketing specialists will focus on finding you the best PHP candidate on the market. If the firm happens to be regional or in your city, its expertise will be even more concentrated, because its recruiters get to know the employers, candidates, and market conditions in your location extremely well.
These are just a few of the differentiators between generalists and specialists in IT staffing. As you consider your IT staffing needs, here are 10 questions to help you determine if a firm and its recuriters are right for you.
1. Are they local? If not, do they meet with candidates in person? How well do they know your local competitors -- the ones you are competing with for talent? If they are local, do they also source from regional or national databases?
2. Do they specialize in current technologies or are they IT generalists? Do they know the trends and the hottest emerging roles?
3. How long have they existed? Tenure in the business is reflected in the depth of talent networks and relationships with candidates and clients.
4. Are they active in the community? Do they hold meet-ups? How do they connect with the hottest candidates and learn about what's going on in the market?
5. Do they speak your language and can they hold a conversation with you about the technology? If not, how do they relate to candidates?
6. Do they listen and understand your needs? An IT position at two different organizations may appear the same, but culture is unique to your company and team. Listening ensures they understand what you need for a good fit.
7. What is their reputation in the industry? Recruitment is an industry where the high rate of rejection makes it hard to keep a positive image in the minds of candidates. Great companies value people first and know how to build and keep relationships. Candidates who aren't a right fit today may be their next great placement tomorrow. Or in five months. Or five years.
8. Do they have a sourcing strategy or are they just fishing from the same pond? How do they find the best of the best?
9. Do they make it easy for you to staff? Are they doing the legwork (for example, conducting background checks, meeting with candidates for initial interviews, arranging interviews with hiring managers) so that your hiring managers are free to focus on evaluating the candidate during the interview?
10. Are they a full-service provider? Do they offer contract, contract-to-hire, and permanent placement? Do they have the flexibility to meet your evolving business needs? You want to call the same vendor to handle all your IT staffing needs.
These questions are a starting point to help you determine if an IT staffing firm is right for you and if it is providing the level of high-quality service you should expect. Your IT roles are revenue-generating and vacant roles cost your company money -- as do bad hires. Ensure that you have a staffing partner that provides the highest-quality candidates that meet your specific needs and in a timely manner.
Trying to meet today's business technology needs with yesterday's IT organizational structure is like driving a Model T at the Indy 500. Time for a reset. Read our Transformative CIOs Organize For Success report today. (Free registration required.)
Benjamin Sanborn is currently the Business Development Manager at Jobspring Partners and Workbridge Associates, where he is responsible for facilitating relationships with companies in need of a contingent workforce. Previously, Ben successfully managed multiple teams for one of the largest staffing firms in North America.
James Vallone is the Director of Business Development at Jobspring Partners and Workbridge Associates. During his twelve year career, James has built and managed highly successful recruitment teams in four major cities: Chicago, New York, Philadelphia and Los Angeles. He has ... View Full Bio
We welcome your comments on this topic on our social media channels, or
[contact us directly]
with questions about the site.