15 Best Places to Work in Technology 2020
These tech companies get the best ratings from Glassdoor, Indeed.com, and Comparably.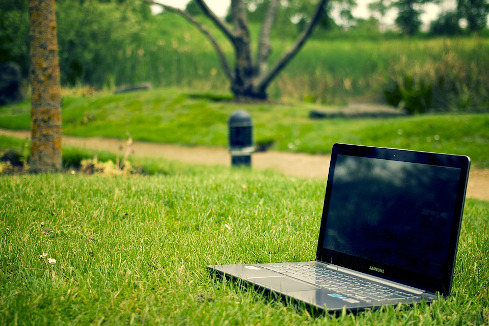 With so many IT professionals working from home these days, a "best places to work" list seems like it should include items like the couch, the dining room table, the backyard, and the family room. Many people feel incredibly thankful just to have a job during the coronavirus outbreak, and particularly grateful if that job includes paid sick leave and vacation.
Changing jobs is about the last thing on most people's mind.
Nevertheless, it is time to update InformationWeek's annual list of the top technology employers. And in the interest of keeping things as normal as possible during a time of crisis, as well as recognizing those companies that are doing an excellent job of treating their employees well, the following slideshow highlights 15 employers that are receiving top reviews from their employees.
This year's project uses a slightly different methodology than last year's list. Instead of relying on a single job posting site for the ratings, this year's list began with the technology firms on Glassdoor's list of the top 100 employers and then added in ratings from Indeed.com and Comparably. All three websites give employers a rating from one to five, with five being the highest score. The companies with the highest ratings from all three sites ended up on InformationWeek's top 15. Any ties went to the company with a higher ranking on the Glassdoor list.
This new methodology resulted in some new employers in the slideshow that hadn't made the list in past years. While some of the tech behemoths scored very well, several of these firms may be ones that you are less familiar with.
Honorable mention for companies that fell just outside the top 15 included the following:
16. Kronos Incorporated (12.8 total rating)
17. AppFolio (12.8 total rating)
18. SAP (12.8 total rating)
19. Rose International (12.8 total rating)
20. Apple (12.8 total rating)
21. Lawrence Livermore National Laboratory (12.7 total rating)
22. Schneider Electric (12.7 total rating)
23. MathWorks (12.6 total rating)
24. Yardi Systems (12.6 total rating)
25. Cisco (12.5 total rating)
Cynthia Harvey is a freelance writer and editor based in the Detroit area. She has been covering the technology industry for more than fifteen years. View Full Bio
We welcome your comments on this topic on our social media channels, or
[contact us directly]
with questions about the site.