Cisco Laying Off Upwards Of 14,000 Workers: Report
The networking giant is reportedly planning to cut nearly 20% of its global workforce, as it shifts from a hardware maker to one with a greater focus on software.
Cisco Systems is reportedly expected to eliminate upwards of 20% of its worldwide workforce over the next few weeks, as it transitions from a networking giant to one focused on the cloud and Internet of Things.
The hardware giant is expected to cut between 9,000 to 14,000 workers, according to a CRN report that cited multiple sources.
Cisco is making this move to refocus the hardware company to a software operation, with one source telling CRN: "They need different skill sets for the software-defined future than they used to have."
The source further noted that the market could be larger and profit margins higher should Cisco accomplish this transition.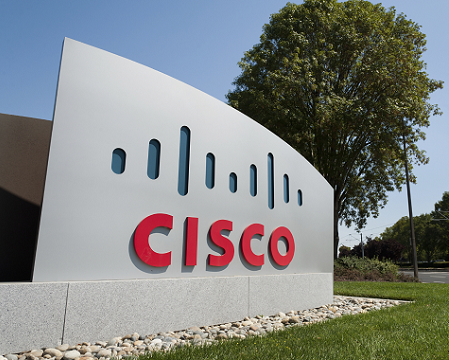 If Cisco's reported cuts hit 14,000 workers, it would fall in line with a prediction made by Global Equities Research analyst Trip Chowdhry in January. According to CRN, it would also mark the largest single layoff by the networking company in its 32-year history.
Cisco has already made some headway toward its transition to a software focus. Earlier this year, the company launched a cloud service called Cloud Consumption Services.
In February Cisco announced plans for a $1.4 billion acquisition of Jasper Technologies, which developed an internet of things (IoT) cloud platform.
[Read IBM, Cisco Take IoT Analytics to the Edge.]
Typically, when a company makes an acquisition, some layoffs later follow in duplicate areas such as the finance, legal and marketing offices. But in Cisco's case, it appears layoffs will affect technology workers as the company aims to shift markets from hardware to software.
Cisco plans to announce its fourth-quarter and year-end results after the stock market closes Wednesday. In addition to likely giving an update of its cloud and IoT efforts, the company may also use this time to announce a restructuring and layoffs.
Publicly traded companies that know they will miss Wall Street's revenue or earnings estimates will often try to deliver some news that investors would likely appreciate. A cost-cutting measure like a round of layoffs is something that tends to gain favor with investors.
Dawn Kawamoto is an Associate Editor for Dark Reading, where she covers cybersecurity news and trends. She is an award-winning journalist who has written and edited technology, management, leadership, career, finance, and innovation stories for such publications as CNET's ... View Full Bio
We welcome your comments on this topic on our social media channels, or
[contact us directly]
with questions about the site.