IT Salary: 10 Ways To Get A Raise
Do you deserve a bigger IT paycheck? Here's how to negotiate with bosses, navigate counteroffers, and avoid mistakes.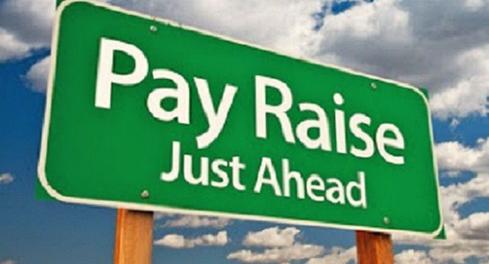 Asking your manager for a raise and negotiating a higher salary probably rank right up there with a trip to the dentist's office on your list of fun things to do. The good news: The number of IT professionals who received a salary increase in the last year is up -- and with a bit of preparation, you too can walk away with more money.
According to InformationWeek's 17th annual US IT Salary Survey, IT staffers and managers cite pay as their No. 1 (48%) and No. 2 (46%) workplace motivators. In the last year, 41% of professionals reported a raise of up to 5%; 15% said they received a raise of between 5% and 10%; and 1 in 10 of professionals reported a raise of more than 10%, according to our data.
"IT pros have stayed remarkably consistent in their satisfaction with pay and their jobs overall in recent years: Around two-thirds say they're satisfied or very satisfied, a bit less than one-fourth are neutral, and a bit more than 10% are dissatisfied or very dissatisfied," the report states.
But that's no reason to get complacent: Money is also the No. 1 reason that IT professionals look for a new job, according to 72% of IT staffers and 70% of managers. As the economy and overall satisfaction with the industry improve, more IT pros are considering their options.
Another data point: In our recent flash poll on IT salaries, more than half of respondents said they do not feel fairly compensated. See IT Salaries: Looking For Love.
This year, 42% of our salary survey respondents indicated that they are somewhat or actively looking for a new job, up from 39% in 2012. Higher compensation, more interesting work, and increased personal fulfillment top the list of reasons for both staffers and managers.
Mark Berger, senior technical recruiter at Steven Douglas Associates, says that while you may be tempted to jump ship if you're underpaid, you should consider asking for a raise first.
"Have a conversation with your manager before you make a change. Employees sometimes don't see the value in their own work and think the only way to get an increase in pay is to look elsewhere," he points out. While sometimes a move may be the right choice, it's not your only option.
When a new job is on your horizon, prepare yourself for the inevitable negotiation -- and counteroffer. "Counteroffers happen more and more these days as employers really do value the talent they have," Berger notes. "They don't want to lose a good employee for a few thousand dollars."
Obtaining the salary you deserve -- whether it's through a raise or negotiations at a new employer -- requires that you prepare and research accordingly, then follow smart tactics. These 10 tips from industry experts will help you succeed. What's your salary negotiation advice? Share with your peers in the comments section.
Kristin Burnham currently serves as InformationWeek.com's Senior Editor, covering social media, social business, IT leadership and IT careers. Prior to joining InformationWeek in July 2013, she served in a number of roles at CIO magazine and CIO.com, most recently as senior ... View Full Bio
We welcome your comments on this topic on our social media channels, or
[contact us directly]
with questions about the site.