To Find IT Talent, Think Differently – and Move Quickly
You might not be able to compete with the behemoths, but there are some things you can do to find great talent. Think about partnering with other companies and how multi-disciplinary teams can help fill gaps.
The quest for quality IT talent may be at its fiercest. That's largely because of the explosive growth in technologies used to support Internet of Things projects and the complex systems behind emerging tech like autonomic vehicles, smart cities, and robotics.
In 2018 and beyond, there will be a premium placed on jobs related to AI, machine learning, and data analytics. Observers also predict a huge, continuing demand for cybersecurity professionals who will guard data and networks as cloud computing hits its stride. Mobile developers also remain in demand.
Overall, the Computing Technology Industry Association (CompTIA) forecasts 1.8 million IT jobs will open up in the U.S. over the next six years.
However, many corporate boards, CEOs, CIOs and hiring managers are not ready for the onslaught. Especially vulnerable are some traditional industries like energy, manufacturing, and healthcare.
Consider partnering up
Companies should consider partnering up to gain needed expertise in AI and other fields, much as Walmart and Google teamed up to take on Amazon in retail.
"We're seeing IoT starting to come to life in manufacturing, consumer products and healthcare," said Steve Hatfield, principal at Deloitte Consulting. "The skillsets for those areas are scarce now. So, we need to think more broadly than in-house skillsets but, rather, consider an ecosystem play."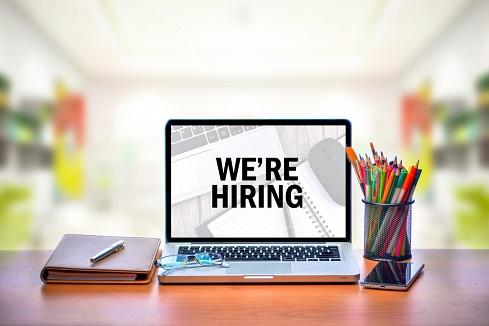 Hatfield added, "It might not make sense for a typical enterprise to think it can be a one-stop shop for AI talent," but it can consider how it can "engage with other enterprises that support what it's trying to achieve."
Partnering with other companies to gain digital expertise will involve a comprehensive strategy, and not only by the CIO and hiring managers. This approach requires also involving the CEO and board members, and certainly division chiefs in areas that depend heavily on digital initiatives.
David Finke, a consultant at at search and advisory firm Russell Reynolds, said that a startup may help fill a critical mass of needed talent. For example, Finke said, Ford partnered with Argo, an AI company, to help build self-driving cars.
"I would submit that if you are not already building an AI team or hiring AI experts, it's too late now," he said. "There's just not enough talent available. Companies like Google and Facebook and Amazon are fighting for these people and giving them huge compensation packages."
Use multidisciplinary teams
Another strategy Hatfield endorses: Team-creation and team-building. "Most organizations are still grappling with their comfort level with building multidisciplinary teams with different generations and expertise that are diverse," he said. "That's a fertile place for different generations to interact well, and a way for millennials to see mentorship opportunities."
While many modern organizations have digitally focused project teams in place today, the way they function is still evolving and needs to continue that evolution.
Some 94% of HR and business leaders in a recent Deloitte survey reported that agility and collaboration are critical to their organization's success, but only 6% say that they are highly agile today and 19% say they are not agile. Hatfield said that it costs more to hire new people into an organization than it does to organize in ways that move and train existing workers to perform needed work.
With so much rapid change in technology, workers at all levels will need to expect dynamic shifts in their career development, including changing jobs every five or six years, Hatfield said. "Workers need to be geared to lifelong learning where they maneuver and re-invent," he said. That need implies that workers (and even HR and training departments) "develop a capacity for long-term learning and a passion for it, which is more important than any [one] skill set."
Companies also need to focus more carefully on the actual technology they will need — everything from databases to IoT microcontrollers, Finke said. A CTO must help figure out who the lieutenants will be to oversee such technology, then determine where the company will invest and which back-end infrastructure and other technology are needed.
More broadly, companies need leaders at the highest levels – not only CIOs – who understand business trends and the context and implications of potential technology disruption.
"CEOs and general managers need to be strategic-minded and not put their heads in the sand," he said. "Technology can be used by companies to win or defend their flank. It starts at the top; the board and CEO have to believe this stuff is real. Lip service doesn't work."
The focus should be on a forward-looking HR strategy, one in which companies assess how existing teams can be transformed to do work needed in the future.
Just a Bit of Advice:
Strategic questions to adress before your talent hunt
For digital organizations, answering several fundamental questions is step one in an effective talent search. Far too many companies, especially in traditional industries, like oil and gas, simply haven't done the groundwork to be able to prioritize the digital jobs that will matter in coming years. The time to set strategy is now, and it begins at the top.
Consultancy Russell Reynolds suggests starting with these:
What is my company's current digital IQ? Ensure that software and digital capabilities match the company's ambitions.
Is my organization culturally prepared for digital transformation? Assess overall openness for change, to plan for cultural dimensions that can enable or derail your efforts.
Who are the change agents who can lead the transformation? Identify executives who can drive digital changes forward and execute on them.
Who has the required digital DNA to take the company forward? Ensure that the opportunities and risks created by technology convergence are at the core, the DNA, of the company.
David Finke, a consultant at Russell Reynolds, said organizations need to start with strategy brainstorming that maps to customer needs. "Understand how the ongoing advent of new technology changes the value you bring customers and opens new doors," he said. "Know what business you are in, and be open-minded and don't have your head in the sand."
The examples of Uber and Lyft and their dramatic impact on traditional taxi companies, and even on car makers, show how new thinking is required, he said. "Technology changes require a company to be willing to recognize the potential for fundamental changes in its industry. Not all companies are waking up to this reality," Finke added.
Matt Hamblen is an independent technology journalist based in Harrisonburg, Va. Most recently, he was a senior editor for Computerworld.

Learn leadership skills and strategies for uncertain times and fast-moving technology in the Leadership & Professional Development Track at Interop ITX, April 30-May 4, 2018. Register now!
The InformationWeek community brings together IT practitioners and industry experts with IT advice, education, and opinions. We strive to highlight technology executives and subject matter experts and use their knowledge and experiences to help our audience of IT ... View Full Bio
We welcome your comments on this topic on our social media channels, or
[contact us directly]
with questions about the site.