Top Jobs For STEM: Big Data, IT Product Management
Today's skills development in these fields could mean tomorrow's payday, according to a recent report.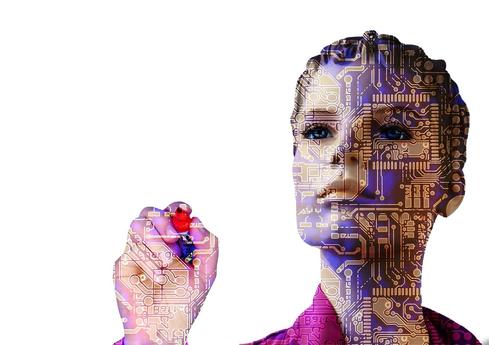 Hyper-Growth In 7 STEM-Related Fields
Doubtful about growing demand for science, technology, engineering, and math (STEM) skills in the global job market? You should probably skip a recent report from advisory firm CEB that predicts up to 19 million new tech- and engineering-related jobs will be created worldwide during the next 15 years. Not exactly a small number, even if the reality falls a few million short.
That's optimistic news for current and future IT pros who keep their skills sharp and plan ahead: Demand for what you do, generally speaking, is pointing skyward, especially in seven core technology and engineering functions that we're featuring here. Better yet, that demand is being driven by multiple sources, according to CEB managing director Andrew Horne, who works regularly with the firm's CIO clients.
"Growth in all seven of these talent areas is driven on both the sell side by vendors and buy side by corporate IT organizations," Horne told InformationWeek in an interview. In other words, there's good news whether you want to work for, say, the IT shop strategically moving certain applications to the cloud, or for the provider building and supporting those cloud-based applications and services.
It probably shouldn't shock you that big data tops CEB's list. What might at least raise an eyebrow, though, are the numbers behind that: CEB's report said the big data talent pool will increase more than 500% by 2030, which would make it the second-most popular STEM field if the prediction holds true.
"Over the last few years we have seen a shift in corporate IT budget allocations away from traditional process automation systems, such as ERP, toward spending in areas such as analytics," Horne said. "This is because at more progressive companies many of the most valuable opportunities for process automation have already been exploited -- there are only so many ways you can use ERP -- and because changes in technology are creating new sources of data and new ways to get value from that data. This shift in spending is accompanied by changes in hiring as companies need more experts in areas who can structure and interpret big data."
Yet another on the seven fastest-growing fields might not sound as obvious: Product management. It sounds like something marketing should be responsible for, right? Not so in a business world where technology increasingly is the product -- and where IT needs to take the steering wheel as a result. Moreover, the product management approach -- which Horne noted also falls under the moniker of "service management" -- is also increasingly deployed in terms of internal operations and how IT works with the rest of the corporate structure.
"In IT terms, a product or service combines all the technology, data, processes, and people within IT required to enable a specific business capability," Horne said. "By offering products and services, rather than technologies, IT makes it easier for the rest of the organization to understand what they get from IT, and creates an environment when product plans can be quickly updated as business needs change. As a result, product managers and services managers are very much in demand."
Indeed, CEB expects demand for IT product management pros to increase more than 70% during the next 15 years. Believe it not, that was only good for sixth on the top-seven list. These areas are "hot" for a reason. And the growth will be global, from China to the US to Mexico to India. Though the pace of that growth will vary by region, the arrows in CEB's report all point up.
Read on for the rest of the list, and CEB's predictions for the seven fastest-growing STEM fields.
Kevin Casey is a writer based in North Carolina who writes about technology for small and mid-size businesses. View Full Bio
We welcome your comments on this topic on our social media channels, or
[contact us directly]
with questions about the site.