Flexible working is a train a long way out of the station.
According to research by Fuze, a cloud-based communications platform, "89% of employees believe flexible working should be how we work, not a benefit."
"The boundary of the physical office doesn't matter anymore," says Michael Affronti, vice president of product at Fuze. "Working flexibly…turning on work-mode, means I need to be as productive when I'm working from my apartment at 4:00 AM as someone working from the office at 10:00 AM."
One key element of flexible work is the burgeoning freelance and contract employee market.
And the United States' largest segment of the workforce is fully on board.
A study by Upwork and Freelancers Union found that 47% of millennials are freelancing. While the total percentage of the US workforce freelancing is only 36%, the study estimates that based on the growth over the last four years, the freelance market is set to surpass the non-freelance market by 2027. (Note: The total number of freelancers includes, full-time freelancers, independent contractors, part-time freelancers, and full-time employees who did some amount of freelance or contract work in the previous 12 months).
IT teams need to keep infrastructure and systems running while also experimenting with new technologies such as machine learning (TensorFlow ranked #2 on freelance website Upwork's Q1 list of top freelance skills) and computer vision (ranked #8). So, IT leaders are learning how to supplement the skills of their staff employees with freelance and contract work.
A skill like blockchain development, which was cited as the fasted growing freelance skill in Q1 of 2018 by Upwork, is not something many organizations currently require from all of their IT staff, says Maya Townsend, founder and lead consultant at Partnering Resources.
And the next big thing in tech is likely right around the corner.
"We're seeing about 50% new skills appearing every quarter," says Rich Pearson, senior vice president of Upwork, which claims to be the largest freelancing website, globally. "Some [of these new skills] are flashes in the pan, others that are sustained, you know they're going to be huge," he says.
"Having a temporary person allows [an organization] to get the knowledge they need without trying to make a full-time job," especially, says Townsend, when there are limited resources, and an organization can't afford to have a full-time specialist on staff.
In come freelancers and contracted employees. They're often skilled workers who can spend time outside of an organization continuously learning about a niche subject, says Townsend. In contrast, full-time IT employees tend to need a broader skill-set that enables them to cover more of the business' tech when called on. You have your jack-of-all-trades and your subject matter expert.
Sometimes, freelance IT workers are perceived as knowing so much more than the full-time IT, and other times the freelancer is treated like hired help, says Townsend.
When these two employee types are asked to work together, the union isn't always a happy one.
"I see an us-versus-them dynamic in a lot of organizations," says Townsend, co-editor of The Handbook for Strategic HR. "In the worst situations, I've seen the two groups see each other as competitive rivals instead of teammates."
Friction builds, says Townsend, when contingent employees don't get the resources they need to do their jobs properly.
This includes things like knowing who to contact for access to systems and data, understanding who's in charge of what, and having a sponsor on the IT leadership team that supports their presence on the project. In other words, proper onboarding.
A survey by Harvard Business Review found that while 88% of organizations provide administrative arrangements for new hires, only 29% "facilitate culture familiarization."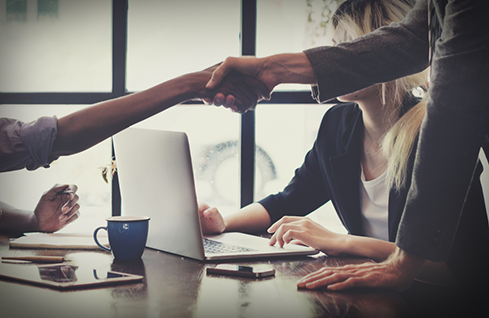 It's important to connect the contingent employees to the right people and help them relationship build, says Townsend. "One of the indicators of success is cultural fit and cultural fit has a lot to do with relationships."
Townsend also encourages IT leaders and CIOs not to view contingent talent as a commodity.
"A freelancer isn't a cog that you can stick into your machine and expect it to run immediately, there's work that needs to be done to shape the fit," says Townsend.
Sometimes the best blockchain talent or deep learning talent isn't in your city. When this happens, distributed teams often rely on collaboration tools that aren't best suited for getting to know one another, like texting, messaging, or email.
This is where some of the tension between full-time and contingent employees lies. "In the absence of [visual] social cues, it becomes easier to attribute intention that isn't there," says Townsend.
So how do you build a bridge between your remote contingent talent and your in-house full-time staff?
At a minimum, Townsend says IT teams should invest in communications tools that allow for face to face engagement, and also stresses the importance of bringing people together periodically. It helps teams avoid misunderstandings and prevents tasks falling through the cracks that can likely occur when employees aren't as familiar with each other's work styles, says Townsend. People figure out how to work together better when they meet face to face, she says.
Lastly, it's important that IT leaders show up [virtually or in person] to help contingent employees make those connections, says Townsend, and model the partnership of contingent and full-time employee.