Have you ever hired someone who had every technical skill you were looking for, but once they joined the team you found out they weren't a great team player, couldn't write an email, or didn't value professional communication? Yeah, it happens all the time.
How many times have you worked for a company that allowed someone or even a whole team to be laser-focused on their technical work, but that person/team never actually completed a task on time because when it came to collaboration, communication broke down? Again, we've all been there.
Technical skills aren't lauded in the same way they used to be. They might get you in the door for an interview, but as online courses and programs like General Assembly and App Academy make it easier to obtain and access technical skills, soft skills are now what sets candidates apart from one another.
A study released in August of last year from iCIMS, a provider of cloud-based talent acquisition solutions, found that "94% of recruiting professionals believe an employee with stronger soft skills has a better chance of being promoted to a leadership position than an employee with more years of experience but weaker soft skills."
Despite the findings, many IT professionals will still struggle with soft skills, partly because the term, "soft skills," is pretty deceptive.
Dawn Parzych, director for Catchpoint, says she doesn't like using the word "soft" to describe skills such as communication, adaptability, and empathy. "'Soft' skills, to me, implies that something is easy, and they're not," says Parzych. They serve a very important purpose in business, beyond helping you to become a smooth, water cooler conversationalist. "Using soft skills, that's how you communicate value," says Parzych.
[Read more about soft skills. You might be surprised by what people are saying in 10 Things You Didn't Know About Soft Skills For IT.]
These days, candidates are coming to the technology industry from all sorts of backgrounds, and that means that not everyone is applying for tech jobs with the same computer science degree and technical background, says Parzych, who has an advanced degree in psychology. Companies are placing greater value on soft skills because they are looking for diversity of thought, she says.
And that's great for everyone.
"Building diverse teams makes teams and organizations a lot more successful," says Parzych.
If you're thinking this all sounds great but that you really struggle with soft skills yourself, you're in luck, because soft skills are not something you either have or you don't.
The people who don't value soft skills or shy-away from them because they think they're "just not good at them," are working with a fixed mindset, a term coined by Dr. Carol S. Dweck, Lewis and Virginia Eaton Professor of Psychology at Stanford University and author of The Mindset, says Parzych. Having a fixed mindset means you believe that the skills you have are God-given, so-to-speak, and there's nothing you can do to change what you have. The opposite of fixed mindset is a growth mindset.
"People with the growth mindset realize that if you work hard and practice, then you will improve. [They understand that] it's not natural talent, it's through hard work and practice that you get better at things," says Parzych.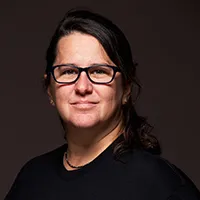 So, understanding that soft skills are the make-or-break factor when it comes to future employment and ladder climbing, Parzych says you have to treat soft skills the way you would treat technical skills.
"Just like you're willing to invest the time in coding side projects, you have to invest just as much in these [soft] skills to get good at them," she says.
So, how do you go about practicing something as obtuse as empathy?
Parzych says you have to set small, measurable goals. "You practice for 30-45 minutes to achieve an outcome, perfect [the skill], and then move on and build up skills."
If you're interested in learning more about this topic or want more tips on how to practice soft skills, Parzych will be presenting a session titled, Why Are Soft Skills So Hard? at Interop ITX on May 4.