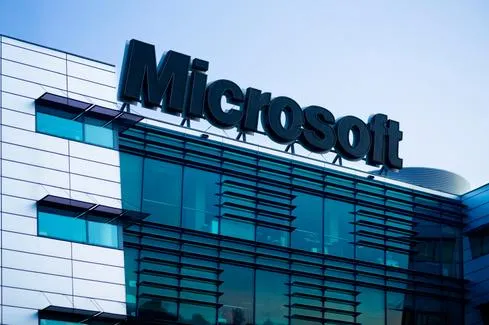 Microsoft's 2016: More Windows 10, Hardware Advances, Research Gains
(Click image for larger view and slideshow.)
Enterprise IT professionals I talk with in the course of my daily work seem evenly split about whether or not to upgrade to Windows 10 this year. Some tell me they're sticking with Windows 7/8 for at least another 12 months, while others want to migrate sometime this year.
More often than not, those seeking to move to 10 happen to be the ones who got caught rushing to migrate from XP after support went dark. And to avoid that mistake again, their plan is to move to the latest client OS as soon as is reasonably possible.
Wherever you stand in your own decision-making process, we're here with four tips to help you prepare for your company's Windows 10 migration when the time is right for you. We're skipping many technical upgrade details in this discussion. Instead, we're focusing on four broad factors to consider that will help make the migration to Windows 10 as smooth as possible for yourself, and your end users.
1. Upgrade aging hardware
Migrating to Windows 10 presents an ideal time to upgrade aging desktops and laptops as well. Doing so could make your life easier. True, the hardware requirements for the new OS are mostly the same as Windows 7/8. And, there's a relatively trouble free in-place upgrade process. Still, in my experience, it's always less painful – and creates more positive feelings – if you hand your users shiny new hardware to go along with a new OS.
2. Consider application compatibility
Prior to deploying a new operating system, the painstaking task of application compatibility verification must occur. Testing usually starts on lab machines, slowly expanding to include IT and a handful of volunteer employees who work with a specific subset of applications.
[ The countdown to 1 billion continues: Microsoft Confirms Windows 10 Now On 200m Devices. ]
When you're doing this, be sure to look beyond fat-client applications. Web-based apps – especially those that require Internet Explorer – must be comprehensively tested and potentially modified to work with the latest OS. Windows 10 uses Microsoft's new Edge browser. Try to avoid the need to put Windows 10 in its Internet Explorer backwards-compatible "Enterprise Mode" if at all possible.
3. Think about how to handle updates
One of the biggest differences between Windows 10 and previous Windows operating systems is in how updates are handled. Microsoft has staunchly taken to the auto-update approach for Windows 10. By default, updates will automatically be downloaded and installed onto client hardware. This is a drastic deviation from the "no hurry" patch testing and rollout processes that go on within most IT departments today.
Many IT professionals believe, with good reason, that OS updates will render critical applications incompatible and create a host of headaches. At the same time, current IT update practices are far too slow, in my opinion, and create situations where the company lags so far behind in terms of critical updates that the entire organization is put at risk.
To help alleviate the stress of automatic updates while speeding up the enterprise rollout process, Microsoft believes it has found a happy medium in what it calls Windows Update for Business. This is an added layer of control for administrators of Windows 10 Pro, Enterprise, and Education editions. Windows Update for Business allows specific updates to be deferred for a period of time. Use that extra time to assess and fix any incompatibilities on the application side – as opposed to simply not updating at all. Windows Updates for Business is a relatively new feature rolled out in November 2015.
4. Prepare for end-user training
Thankfully, Microsoft has taken a step back from the drastic user interface changes we saw with Windows 8, and has made Windows 10 much friendlier to those accustomed to Windows XP and 7. The general focus on logging in/out, accessing applications, local and shared folders, printers, and new security features will likely be tops on most training lists. All of these tasks will be quite intuitive for users who are accustomed to the older versions of Windows. But working with the new Edge Internet browser, which replaces IE, and understanding some of the more advanced Windows 10 features may involve a steeper learning curve for your users. The key to successful training will be to touch briefly on tasks with which users are already familiar with – or can intuitively understand – and spend the bulk of your training time on the newer, more advanced features your users are likely to encounter.
In my opinion, 2016 is shaping up to be an ideal time to migrate your enterprise users from Windows 7/8 to Windows 10. While it might cause a bit of pain in terms of application compatibility and update philosophy, it positions your organization to focus less on long-term OS operability, and more on providing a better experience to your end users. And that's right where you want to be.
**Elite 100 2016: DEADLINE EXTENDED TO JAN. 15, 2016** There's still time to be a part of the prestigious InformationWeek Elite 100! Submit your company's application by Jan. 15, 2016. You'll find instructions and a submission form here: InformationWeek's Elite 100 2016.