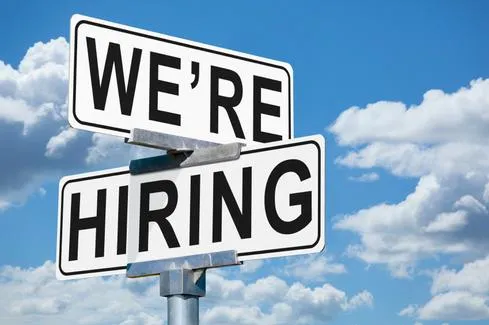 10 Quirky Tech Job Interview Questions That May Stump You
(Click image for larger view and slideshow.)
Yahoo moved closer to finding a potential buyer for its assets, announcing on Friday the hiring of investment bankers and the formation of a Strategic Review Committee comprised of independent board members.
The committee and its investment bank advisors, Goldman Sachs, J.P. Morgan, and PJT Partners, will start the proactive process of "outreach to and engagement with potentially interested strategic and financial parties," Yahoo stated in its announcement. The committee will recommend to the Yahoo board if any of the proposed transactions are in the best interests of the company and its investors.
Yahoo, which earlier this month stated it would explore the sale of its non-strategic assets while it worked at bolstering its core assets as part of a restructuring, is facing increasing pressure from activist shareholder Starboard Value to sell its core assets, such as its search, email, and Web properties like Yahoo sports and Yahoo finance.
A sale of any or all of Yahoo's core assets would greatly damage the restructuring efforts of Yahoo CEO Marissa Mayer, who is seeking to do a reverse spin-off of Yahoo's core assets into a separate company while keeping Yahoo's Alibaba Group Holding investment in the existing Yahoo company.
Starboard and other investors who wish to challenge Yahoo's directors for a seat on the board will be given an option to launch a proxy fight to name competing directors starting Feb. 25 through March 26, according to a Securities and Exchange Commission filing. Apparently, proxy solicitation firm Okapi Partners that Starboard tends to rely on is currently talking to other Yahoo investors, according to a Bloomberg report. Proxy solicitation firms tend call a company's investors to gage the level of support an activist shareholder would have should a proxy fight be launched.
In announcing the formation of the Strategic Review Committee, Yahoo Chairman Maynard Webb said, in a statement:
The Board is thoroughly committed to exploring strategic alternatives while simultaneously supporting management and the employees in their implementation of Yahoo's strategic plan. We believe that pursuing these complementary paths is in the best interests of our shareholders and will maximize value.
[Read Yahoo Releases Massive Data Set to Academic Institutions.]
Yahoo's Mayer, in a statement, further added that continuing to move forward with the reverse spinoff is critical to increasing value for shareholders, and that strategic alternatives could help the spinoff efforts while also strengthening the company's business.
The formation of Yahoo's Strategic Review Committee could have been influenced by a letter sent to Yahoo's board of directors in January, which stated:
We are highly confident that there are interested and credible buyers for Yahoo's Core Business. It is our understanding that even after Yahoo announced its plan to spin-off, instead of sell, the Core Business, several interested parties subsequently reached out to Yahoo's management and Board expressing interest in buying the Core Business. Yet, unfortunately, according to several credible media reports, Yahoo has thus far ignored this inbound interest.
Starboard also noted it was highly concerned with these events, because it felt that, while Yahoo's Webb was publicly stating the company's board would hold deal discussions with any person who stepped forward with a good offer, reports were circulating that Yahoo was not responding to this interest.
Starboard's letter further stressed:
You are sending potentially destructive mixed messages. In order to ensure the best possible outcome for shareholders, it is imperative that you clearly communicate your receptiveness to discussions with parties who demonstrate an interest in an acquisition of the Core Business. Those parties can then confidently commit the time needed to make a bid. Only in this way can you truly compare the potential value received in a sale of the Core Business versus a substantial stand-alone restructuring of the Core Business.
Whether the formation of the strategic committee will be enough to appease Starboard has yet to be seen.
What have you done to advance the cause of Women in IT? Submit your entry now for InformationWeek's Women in IT Award. Full details and a submission form can be found here.