Does your company's standard job application include a checkbox asking prospective employees about their criminal conviction history? If so, your organization could be facing millions of dollars in fines as a result of the Ban The Box movement, which has motivated 19 states to make it illegal to ask questions about criminal history on a job application.
If you're a CIO or other IT leader in charge of hiring for your department, you'll want to know about this. It's worth checking with your organization's HR department to make sure you're in compliance with municipal, county, and state regulations. If your business operates in multiple locations, it's hard to keep up: Beginning in 2010, laws preventing employers from making that inquiry have sprouted up like dandelions in an open field.
The box in question is most often seen on employment applications, with a simple box the applicant is expected to tick if they have ever been convicted of a crime. Wording changes from company to company, state to state, and country to country, but the goal is the same: To figure out if your job applicant has a criminal record before you've even given them a shot at a job interview.
[ Rock your next job interview. Read 8 Cheat-Sheet Sites To Ace Tech Job Interviews. ]
As of Dec. 1, 2015, Ban The Box measures have been adopted in 19 states, including California and New York, and more than 100 cities and counties.
The movement started because proponents view the box as biased. "Isn't America the land of second chances?" asked Nayantara Mehta, senior staff attorney at the National Employment Law Project (NELP). "Why should someone who has gone to jail and served their time be punished again when they seek employment?"
A simple "yes or no" tick box on a job application asking if a candidate has ever been convicted of a crime leaves open a great deal of gray area.
The question doesn't enable the applicant to differentiate among different types of crimes, such as felonies and misdemeanors, or to account for the amount of time passed since the conviction. For example, an individual who may have pleaded guilty years ago to marijuana possession, which is no longer a crime in four states, is lumped in with someone who may have a more recent conviction for a serious felony.
Timing Is Everything
Ban The Box laws typically do not prevent a company from ever asking about a candidate's criminal history during the hiring process. Rather, they seek to move the question out of the job application stage in hopes of avoiding discrimination. "The employer can ask the question as a job offer is extended," said NELP's Mehta. "The two sides can then have a conversation about the circumstances of the conviction and then decide if the candidate is still a good fit for the position."
However, groups such as the National Federation of Independent Business (NFIB) oppose the laws. According to Elizabeth Milito, senior executive counsel at NFIB, existing statues already protect job applicants, and Ban the Box adds unnecessary administrative expenses to business owners.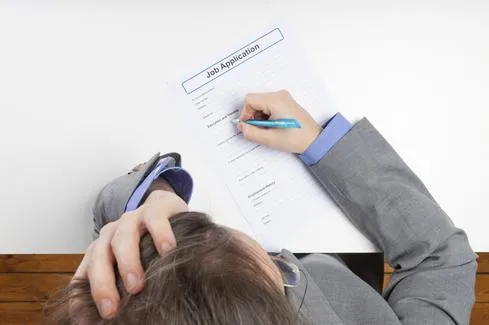 Critics note that Ban The Box laws are evolving, ambiguous, and contradictory. The various state statues have a similar goal, but are written differently. In some cases, the ban applies only to state workers. States provide varying levels of criteria (from none to quite extensive) outlining justifiable reasons why a business could rescind a job offer after learning about a person's past.
Questions also arise about the application of state laws to national companies. Is a store in Texas that has the box on its applications breaking the law because the company headquarters are in California, which has laws banning the box on job applications?
Keeping Everything Safe
In addition, businesses are mandated to provide a safe workplace for employees. Many people are injured each year as a result of workplace violence, and opponents fear that the Ban The Box movement will drive the number higher.
The regional issues and legal uncertainty could be quashed with a federal order.
In October 2015, Ban The Box legislation known as the Fair Chance Act was unanimously cleared by the Senate Homeland Security and Government Affairs Committee. In November 2015, President Barack Obama called on Congress to consider bipartisan legislation that would Ban The Box for federal hiring and hiring by federal contractors.
According to a White House statement, "In the meantime, the President is directing the Office of Personnel Management (OPM) to take action where it can by modifying its rules to delay inquiries into criminal history until later in the hiring process. While most agencies already have taken this step, this action will better ensure that applicants from all segments of society, including those with prior criminal histories, receive a fair opportunity to compete for Federal employment."
Putting Down The Hammer
Because the statues are fledgling, the case law is small and evolving. However, the US Equal Employment Opportunity Commission is becoming more involved in this issue. In 2012, Pepsi Beverages agreed to pay $3.13 million in fines after the EEOC found reasonable cause to believe that the criminal-background-check policy formerly used by Pepsi discriminated against African Americans in violation of Title VII of the Civil Rights Act of 1964.
In April 2015, Home Depot settled a class action lawsuit, Fernandez v. Home Depot USA Inc., which was filed in US District Court for the Central District of California, for $1.8 million. The case involved 120,000 job applicants who alleged that the retailer's background-check policies violated the Fair Credit Reporting Act.
So next time you stamp "Approved" on an open position, you'll need to consider more than the candidate's technical expertise. You'll want to ensure that your company is not exposing itself to liability with one small box on the job application.
Do you work in a state or city that has enacted Ban The Box laws? Do you think this is a smart move to help alleviate discrimination? Or is it a hiring nightmare waiting to happen? We want to hear from you in the comments section below.