"This could be faster." You've probably heard this before.
Velocity. Speed. Your teams -- whether in development, operations, UX, systems, support -- all strive for it, with the goal of delivering services to customers or employees with that right now level of performance they've come to expect.
So, given that, wouldn't you rather hear: "I can make this faster"?
Having worked at or for many companies, we can say with confidence that the difference, while seemingly subtle, can have a significant impact on your business. We've noticed the characteristics of a company culture where performance (speed with 100% availability) is ingrained in the DNA of their teams. It starts with two process suggestions to help the shift to a culture of performance grow organically.
Culture can be invisible. Make it visible. Shifting culture can be a grand and difficult pursuit, but we're not trying to change everything, just the attitude toward performance. It can start with a manager of a single team simply making it a core topic at meetings and in reports. Of course, everyone factors in performance, but we're suggesting you bring it to the forefront on a consistent basis.
It will build from there. What you're going for is making the performance conversation consistent and contagious. Some might call this "socializing" the topic.
Know that performance is a process. Once performance becomes a recurring topic, the first optimizations that team members create will impact other elements of the system. This keeps the conversation going, compels other teams to keep up, and shows everyone what happens when performance becomes a priority. Workflows will change, and teams will adjust to a slightly different way of doing things. At this point, don't try to force rules or mandates. Let the changes and shifts flow into existing projects or key events already on your calendar.
Once you've made progress on these subtle, introductory moves, next on a business and IT leader's plate is making the process more concrete through the following four practical suggestions:
1. Organizational buy-in. Instilling a performance attitude in all your technical teams, and in non-tech divisions of the company, can be hard to accomplish. What we did at Priceline was to use a model of tribes or guilds, a model popularized by Spotify, as a community of members with shared interests with the goal of expanding our initial progress company-wide. We created what we call "performance ambassador meetings" where we meet regularly to discuss our current projects purely from the perspective of performance. If a separate meeting isn't warranted in your organization, you can always build a performance element into existing meetings.
Getting buy-in from beyond your technical teams is next. This means pulling line of business and marketing folks into the conversation. As an online travel business, this wasn't that difficult: Everyone at Priceline understands saving one second of response time on a website or app has real revenue and brand benefits. Help them, for example, make the connection between the new feature they've requested and the drag that feature could have on your service's load time.
Even more compelling is benchmarking the performance of key competitors to clearly show where your company stands. This usually captures everyone's attention and can be supported by engaging your management teams with the next suggestion.
2. Metrics that matter. Clear and relevant metrics are critical to build performance into the software DNA of your company. But is your organization limited to consensus metrics not necessarily applicable to its business success? It's certainly possible to get into metrics fatigue, so we suggest you isolate those core measurements most applicable to the bottom line.
Priceline urges its teams to create custom metrics directly related to the customer experience. We know that we cannot focus on one metric like load time, so we decided to rely on a set of metrics that describe the page load experience. We categorized metrics into server time metric, first impression metrics like First Paint and First Interactive, and ready-to-use metrics like Visually Complete, which are all easily understandable and relevant to everyone in the company. Because we have a common language anyone can understand, more divisions of our company are aligned, and we spend less time explaining the technical necessities. In short, performance is no longer exclusive to the technology organization.
This makes it easier to justify budgets for the staff and digital experience solutions we require. Speaking of which, it is critical to use both real user and synthetic monitoring together to get the full picture of how customers are experiencing your services.
3. Experiment. At this phase, your teams will be more willing to seek out optimization paths. So, encourage experimentation to see what can be improved. Individual team members can start small with simple or low-hanging fruit improvements. One example: a team member decided to optimize our logo image, hoping for a tiny improvement. Slashing a couple of hundreds of kilobytes helped improve not only our First Paint metric but also our conversion rate.
A team approach will be required for experiments requiring advanced techniques or deeper architectural changes but giving them the bandwidth to pursue such projects could net important game-changers for your company.
What you'll also discover in this journey is how performance drives innovation. We've seen several examples of how optimized systems make possible grander content offerings, like facilitating a jump from images, to video to virtual reality -- all delivered with the same speed.
4. Celebrate and report the successes. Positive culture shifts will fade quickly if you don't acknowledge the successes. Make certain to congratulate individuals and teams personally and in group meetings.
Part of acknowledging is also documenting every performance optimization. It builds good will and could help or inspire others to use similar techniques or approaches on their projects. This also involves formally reporting goals and successes to your team and to line of business executives. Showing progress and making that progress known company-wide cements the importance of performance in your organization.
Ultimately, all about user experience
Instilling a culture of performance is really all about serving your customers. In most cases what they want is speed above all else. In a recent UX survey, fast-loading websites were deemed the most desirable factor, even more than the content of the site. On the downside, remember that a slow-loading service often equates to poor quality in the mind of the user, even when the content is stellar.
Eventually you'll find your teams will be fully on board and owning that their work is directly impacting the company's success. In that environment, they will be more likely to volunteer, "I just made this faster."
Malek Hakim is a Performance Engineer at Priceline. He is passionate about building fast web products and spends his days diving into Priceline's infrastructure looking for optimization opportunities. He is also a co-organizer at the NYC Web Performance Group and a former organizer at the Meteor Apollo NYC meetup group.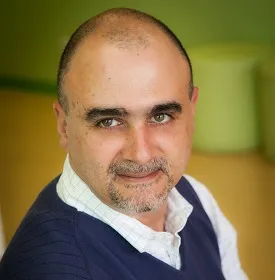 Mehdi Daoudi is CEO and co-founder of Catchpoint, a leading digital experience monitoring company serving hundreds of clients worldwide. Prior to Catchpoint, he worked over a decade at Google and DoubleClick, responsible for ensuring that billions of transactions daily were always available and loading fast.