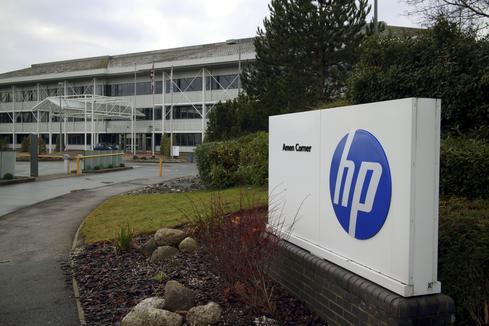 HP Milestones: A Look Back, As Tech Giant Splits In Two
(Click image for larger view and slideshow.)
HP Inc., the PC and printing company that resulted from the split of Hewlett-Packard last year, plans to cut between 3,000 to 4,000 jobs in the next three years, the company said in a filing with the US Securities and Exchange Commission last week.
The layoffs will come in fiscal 2019 and are expected to generate a gross annual run rate savings of $200 million to $300 million beginning in fiscal 2020, according to the filing.
HP said that the cuts will vary by country, based on local legal requirements and consultations with employee works councils and other employee representatives.
HP said that restructuring charges associated with the job cuts will total $350 million to $500 million.
The announcement of job cuts coincided with HP's release of its financial outlook for fiscal 2017 at the company's 2016 Securities Analyst Meeting, and at a time when the PC market continues to decline.
[The PC market has continued its decline for quite some time. Read Lenovo, HP Lead PC Market as Shipment Declines Continue.]
HP said it expects non-GAAP net income per share $1.55 to $1.65 for fiscal 2017. Thomson Reuters analysts on average had expected $1.61 per share.
"Although our markets remain very challenged, we are committed to innovating in the core and continue to see long-term growth opportunities in commercial mobility and services, the disruption of the A3 copier market, and the digitization of graphics and manufacturing through our leading 3D printing solutions," said Dion Weisler, president and CEO, in a prepared statement.
That challenged environment includes a worldwide decline in PC shipments of 5.7%, according to a new report from Gartner. The analyst firm said that PC shipments declined for the eighth consecutive quarter in the third quarter of 2016. Weak back-to-school demand and a low demand in the consumer market continued to drag on sales of personal computers, the analyst firm said.
Two fundamental issues have hurt PC sales -- the extension of the lifetime of the PC as consumers own more electronic devices and weak PC demand in consumer markets, Gartner said.
"According to our 2016 personal technology survey, the majority of consumers own, and use, at least three different types of devices in mature markets," said Mikako Kitagawa, principal analyst at Gartner, in a statement.
"Among these devices, the PC is not a high priority device for the majority of consumers, so they do not feel the need to upgrade their PCs as often as they used to. Some may never decide to upgrade to a PC again."