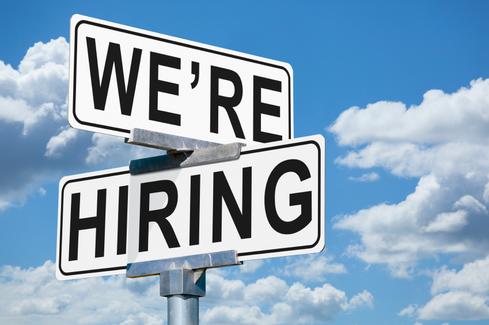 10 Quirky Tech Job Interview Questions That May Stump You
(Click image for larger view and slideshow.)
Want to work at Google, Salesforce, or Facebook? You aren't alone. According to a new list by careers social networking site LinkedIn, these three companies are the best in the US in terms of attracting and keeping top talent.
LinkedIn's new list published June 20 features 40 "Top Attractors," based on analysis that looked at billions of actions taken by the career network's more than 433 million members. LinkedIn said it used a blended score to rank the winning organizations in a handful of regions around the world.
[Will Microsoft ownership change LinkedIn? Read Will Microsoft Keep LinkedIn's Commitment to Open Source?]
There are some significant cultural shifts in what employees are seeking these days.
For instance, LinkedIn found that professionals are looking for growing companies rather than "blue-chip stalwarts. Aggregate revenue for the top 20 Fortune 500 companies, a list largely made up of blue-chip brands, fell 1% in the past year, whereas aggregate revenue rose 14% for the top 20 public companies on the US Top Attractors List," the social network noted in its statement announcing the list.
The Top 10 in the list of attractors were all technology companies. Even companies that are not considered technology companies at first glance are working to transform their image. For instance, LinkedIn's statement noted, "Goldman Sachs is 27 on the list and is repositioning itself as a tech company with a quarter of its 36,500 employees now serving as engineers or other technology staff members."
Another significant trend LinkedIn pointed out is the importance of a recognizable CEO.
LinkedIn found that 80% of the Top 10 companies on the US list are still run by their original founder and CEO. According to a 2016 LinkedIn/Censuswide study, 65% of American workers would accept a job without a fancy title to work at a company with a CEO they believe in. (LinkedIn partnered with Censuswide Research to conduct this study for 2016, which surveyed online 6,266 workers in Australia, Brazil, France, India, UK, and US, between May 18 and May 23 this year.)
"The companies on the top 10 on the US list have some of the most recognizable CEOs in the world: Mark Zuckerberg, Elon Musk, and Jeff Bezos," LinkedIn noted.
The final big trend LinkedIn pulled out of the research is that nearly half of American workers would forgo the corner office job and high salary to gain more flexibility in their schedules.
Nearly half of the companies on the US Top Attractors list have flexible work policies.
Here's a look at the 10 Top Attractors for the US:
No. 10 Airbnb, the digital native company, serves as a marketplace to connect people who want to rent out their homes to travelers looking for a place to stay. Among the perks are travel vouchers that enable employees to experience Airbnb properties.
No. 9 While Twitter may have experienced some turbulence in its executive suite and in the stock market, and even announced layoffs last year, LinkedIn finds that CEO Jack Dorsey's announcement last fall that he would give a third of his stock, worth about $200 million to employees, was very popular with the company's workers. Twitter also offers 20 weeks of fully paid parental leave for all full-time employees.
No. 8 Tesla, the electric car company founded and headed by Elon Musk, take this spot. LinkedIn notes that Tesla has been competing with Google, Apple, and others to recruit engineering specialists for its self-driving car efforts.
No. 7 Microsoft, the software company famous for Windows and Office, announced last week that it planned to acquire LinkedIn (although LinkedIn said that it had finalized the list before Microsoft made the announcement). What does LinkedIn say about its new owner? "On its Redmond, Wash., campus, the company offers restaurants, cafes, espresso stands, (37 to be exact), retail shops and a sports field."
No. 6 Uber, the car-sharing marketplace is "the poster child for the gig economy," and also of embedding analytics into the app that customers use. Drivers are independent contractors, but the company's 6,700 official employees have reportedly gone through a grueling interview process.
No. 5 Amazon, the online retailer, cloud provider, device maker, and consumer AI pioneer takes fifth place. Amazon culture was harshly criticized in a New York Times article last summer that characterized the company as having a "bruising workplace." Yet plenty of people still want to work here. LinkedIn reports that applications for jobs at Amazon are up 25% since last year.
No. 4 Apple last year started offering sought-after restricted stock units to the vast majority of its employees, LinkedIn reported, thus winning praise from employees posting on that site. But it's the broad appeal of the company's products drives workers to want to work there, according to the report.
No. 3 Facebook actively works to make itself attractive to engineers by setting them free to conquer projects, according to LinkedIn. Last year the company extended its four-month paid parental leave program to all full-time employees.
No. 2 Salesforce reportedly spent $3 million to close its gender pay gap last fall. LinkedIn noted that Salesforce planned its office space to include meditation spaces and "mindfulness zones." It also offers paid volunteer time off.
No. 1 Google's munificent perks include free food, A-list speakers, on-site massages, and post-mortem benefits for families, said LinkedIn. The search firm also bases pay on the job rather than prior salary to help close the gender gap. Google has also spent time studying what makes teams most effective. (They listen to each other, and show sensitivity to each other's feelings and needs.)
Notably absent from the list are companies that have been pillars of the technology industry in years past, including Hewlett Packard Enterprise, EMC, IBM, and Intel. Microsoft and Apple are the only two old timers that breached the Top 10.

Other older technology companies have made the Top 40. Dell is 22. Cisco is 38.
Interested in seeing the rest of LinkedIn's 40 Top Attractors? Check out the full list here.