If you have to choose just one language to learn, just one tool to use as you prepare for your data science, advanced analytics, machine learning, and artificial intelligence career, you should probably choose the open source language Python. In its sixth annual flash poll looking at the preferred tools for professionals in quantitative science and data analytics, executive recruiting firm Burtch Works found that Python has emerged as a clear winner -- at least for 2019. If you are hiring data analytics pros, that's something you want to keep in mind, too.
The survey included over 1,000 votes by data and analytics professionals in the Burtch Works database of quantitative professionals (which is why demographic information was available), and it asked just one question: "Which do you prefer to use -- SAS, R, or Python?" A total of 41% of respondents said Python, 30% said R, and 29% said SAS.
Why is Python the top choice right now? Linda Burtch, managing director at Burtch Works and a quantitative recruiting expert had some thoughts.
"Python is a general-purpose programming language and therefore offers the ability to more easily put quantitative models into production, giving it an advantage over both SAS and R," she told InformationWeek. "In addition, Python is more widely taught in quantitative academic programs, so entry-level talent is entering the workforce with some knowledge of Python already."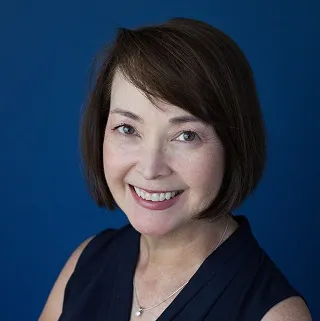 Those results are clear when you look at the top choices of professionals at different experience levels. For instance, among those with less experience, Python was the clear winner. For instance, 50% of college and graduate students named Python as their top tool (with R getting 45% and SAS getting 5%).
Yet SAS was the top choice for more experienced professionals. Among professionals with 16 to 20 years of experience, 51% named SAS their top choice (with Python at 30% and R at 19%). Among those with 21-plus years of experience, 54% said SAS was their top choice (with Python at 24% and R at 22%).
Python's rise will likely continue as SAS users are closer to retirement age. The crossover in preferences between SAS and Python happens among those with 11 to 15 years of experience. In that group, Python and SAS are tied at 37% while R is named by 26% of respondents. R was the only one of the three tools that didn't come out on top in any experience-level group.
Burtch Works also broke out preferences by area of study. SAS led for economics with 37% naming the tool (Python got 35% and R got 29%). Social sciences was the only area where R edged out the other two with 36% of respondents while R and SAS tied at 32% each. Engineering, computer science, and natural sciences all showed a strong preference for Python -- over half of respondents named it as their top choice. A full 71% in natural sciences named Python as the top choice.
Python showed gains geographically, too. While SAS had been the leader in years past in the Southeast of the U.S. (not surprising since SAS is based in North Carolina), this year Python pulled slightly ahead in that region with 34% of respondents. What's more, SAS and R tied at 33% each for the Southeast. Python was the top choice for all regions of the U.S., by small margins in the Midwest and Southeast and by the biggest margin in the Northeast. The full results of the poll are shared in this Burtch Works blog post.
It's been a rapid ascent for the open source tool.
Python wasn't part of the original poll Burtch Works launched 6 years ago. Back then, the recruiting firm asked analytics and data pros whether their top tool was SAS or R. In its first year, 2014, the poll showed SAS was on top with over 60%, and open source R was at about 35%. A year later the tools were just a few points apart, both close to 50%, with SAS still in the lead.
Since Python was added to the poll in 2016, it has been rising while both R and SAS have been falling. Last year the three tools were in a near three-way tie. Now Python is pulling away from the pack.
Burtch offered some perspective on whether that trend will continue.
"While some commenters have asked if 2020 could be the last year for SAS' inclusion in our survey, I don't think the drop will necessarily be that dramatic," she told InformationWeek. "I do, however, expect that Python will continue to gain at the expense of both R and SAS."
For more on IT careers and tools, read these articles:
Four Technology-Driven Hiring Trends
IT Careers: How to Get a Job as a Site Reliability Engineer
AI Ethics Guidelines Every CIO Should Read
IT Careers: How to Get a Job in DevOps