IoT Standardization: Why The Network Matters
We caught up with executives from IBM Research Zurich during Mobile World Congress in Barcelona last week to get the latest news on the company's efforts as part of an alliance with the lofty goal of standardizing IoT and M2M networks worldwide.
The Internet of Things (IoT) brings with it the promise of technology advances that will enable a wide range of products and services for consumers and businesses alike. But the IoT architecture required to deliver on this promise is still very much a work in progress.
Limitations such as battery life on sensors, short communication distances for networks, the high cost, and a lack of standards have been holding back the adoption of the Internet of Things (IoT) for business. Eventually, IoT is expected to enable a whole host of space-age style capabilities, including:
Vending machines that could alert distributors when a product is sold out or when maintenance is required.
Cities that can offer smart metering and applications to help drivers find parking spaces.
Pet tracking for animal lovers, and the ability of scientists to study migration patterns over longer distances.
Logistics providers who can track cargo containers on trucks, ships, and trains.
Home heating oil companies that could receive automatic alerts when home oil tanks are running low.
Enterprise IT is going to play a major role in making all of these possibilities become reality. Knowing the applications and services, the programming languages, and the products available is part of your job. It's also helpful to understand what's at play in sensor design and wireless infrastructure, and how that will affect your company's IoT future.
[ Want to know what's in store for IoT? Read 8 Ways IoT Will Change IT Forever. ]
While much of the IoT discussion has centered on sensors that operate on traditional cellular and WiFi networks, there's work underway to develop low-power wide-area networks (LPWANs) that can handle the machine-to-machine (M2M) communication needed for IoT to succeed. IBM is among the companies participating in an alliance formed in January 2015 that is aiming to ease the transition. We caught up with executives from IBM Research Zurich during Mobile World Congress in Barcelona last week to get the latest news on the company's efforts with the new alliance.
The global, open, nonprofit group called the LoRa™Alliance was launched earlier this year by IBM, Cisco, and a host of other partners to support the development of long-range wide-area networks. The group wants to create an LPWAN standard. In addition to IBM and Cisco, companies partnering on the LoRa Alliance also include:
Semtech, a supplier of analog and mixed-signal semiconductors for high-end consumer, computing, communications, and industrial equipment.
FastNet, a wireless data communication service provider.
Senet, one of the first public Network-as-a-Service (NaaS) providers in the US to offer a low-cost, long-range network built on the industrial, scientific, and medical (ISM) band of spectrum.
The LoRaWAN technology, according to IBM, is based on new specifications and protocols for low-power wide-area networks that tap unlicensed wireless spectrum and can connect sensors over long distances, while offering optimal battery life and requiring minimal infrastructure. This translates into a series of benefits for telecom service providers, such as improved mobility, security, bi-directionality, and localization/positioning, as well as lowered costs. These improvements for telecom services will, in theory, translate to the products and services that are then offered to enterprise customers.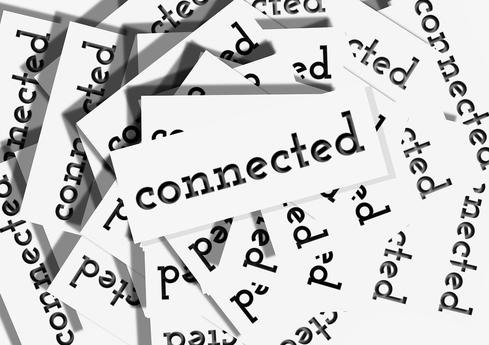 IBM has a vested interest in seeing this happen, as it works on selling its Long Range Signaling and Control software and IBM Internet of Things (IoT) Foundation cloud-hosted services to wireless service providers.
Eventually, these efforts toward standardization on low-power WANs could affect how enterprises will deliver on the promise of IoT. "The Internet of Things is already changing our world, from better traffic control on our highways, to greater energy efficiency in buildings and manufacturing operations, to reduced crime on our city streets," said Dr. Thorsten Kramp, Master Inventor at IBM Research Zurich. For Kramp, technology advancements such as LoRaWAN will help advance that vision by extending the reach, range, and longevity of sensors that make up a smart world.
According to IBM, LoRaWAN sensors can communicate over distances of more than 62 miles in favorable environments, 9 miles in typical semi-rural environments, and more 1.2 miles in dense urban environments, at data rates from 300 bit/s up to 100 kbit/s, making them well suited for sending small amounts of data such as GPS coordinates and climate readings where broadband can't reach. Other advantages are that the sensors require very little energy to operate, being able to extend their operational capability for 10 years or more on a single AA battery, and AES128 keys make communication tampering and eavesdropping virtually impossible.
It remains to be seen whether the LoRaWAN technology will become a global standard, as the alliance members hope. For now, enterprises will want to consider this as yet another option as they plan their IoT roadmap.
Attend Interop Las Vegas, the leading independent technology conference and expo series designed to inspire, inform, and connect the world's IT community. In 2015, look for all new programs, networking opportunities, and classes that will help you set your organization's IT action plan. It happens April 27 to May 1. Register with Discount Code MPOIWK for $200 off Total Access & Conference Passes.
Susan Fourtané is a Science & Technology journalist, writer, and philosopher with a life-long interest in science and technology -- and all things interesting. She has been a technology journalist for nearly 10 years writing and reporting for global print and online ... View Full Bio
We welcome your comments on this topic on our social media channels, or
[contact us directly]
with questions about the site.