CourseSmart Recognized For E-Textbook Analytics
CourseSmart Recognized For E-Textbook Analytics
Learning consortium names CourseSmart Analytics most innovative product for tracking students' use of e-textbooks to ensure they're getting the most out of online materials.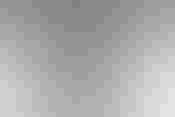 Inside Eight Game-changing MOOCs
Inside Eight Game-changing MOOCs(click image for larger view and for slideshow)
CourseSmart Analytics, a software program that creates a picture of student engagement based on metrics gathered from access to electronic textbooks, was named the most innovative new product by IMS Global Learning Consortium earlier this month.
CourseSmart offers a catalog of e-textbooks and other digital learning materials, which it estimates covers 90% of the available titles. With the analytics module, currently in pilot at nine institutions and scheduled for launch in late 2013, CourseSmart is tracking students' use of those materials to give teachers and publishers an idea of how engaged with courses the students are.
IMS Global is a technology standards organization that promotes applications of the Learning Tools Interoperability specification. LTI serves to "negotiate the handshake between our system and the learning management system -- that's what makes it such an interesting tool," CourseSmart CEO Sean Devine said in an interview."That's how we get class-specific information, so we know if a particular book is being used in a specific class, and that is how we report back the analytics information to the faculty members."
[ What if you could get class recommendations a la Netflix? Read Desire2Learn Predicts Students' Best Classes. ]
CourseSmart Analytics won IMS's top award for new products, while a Korean e-textbook initiative won recognition as an ongoing initiative producing results. See the IMS Global press release for all the winners.
CourseSmart Analytics previously attracted some notoriety for a Teacher Knows if You've Done the E-Reading feature in the New York Times.
The story cited Adrian Guardia, a Texas A&M instructor in management, who noticed a student who otherwise seemed to be doing well had a low CourseSmart "engagement index" -- a symptom of having only opened his textbook once.
"It was one of those aha moments," Guardia told the Times. "Are you really learning if you only open the book the night before the test? I knew I had to reach out to him to discuss his studying habits." CourseSmart Analytics
The CourseSmart Analytics dashboard tracks learning engagement.
In that case, the student acknowledged that the professor had found him out and resolved to change his ways. But the story also quoted critics who worried that the system could be gamed or buggy or present an inaccurate picture of student performance. Divine said the analytics are not intended to grade performance but to alert faculty members when a student needs some help, or a nudge. The analytics dashboard, based on the GoodData business intelligence platform, is intended as a tool to help faculty and administrators improve retention, learning outcomes and other measures of a university's success.
According to CourseSmart's own survey:
-- 75% of students agree/strongly agree that they are comfortable with the tool.
-- 70% of students believe CourseSmart Analytics will help improve engagement and student success.
-- 83% of faculty agree/strongly agree that CourseSmart Analytics will help them make more informed decisions about course materials.
-- 100% of administrators agree or strongly agree that CourseSmart Analytics will inform digital textbook platform use.
IMS Global said its judges were also impressed with CourseSmart Analytics, picking it from a field of about 50 entrants. "This is a very difficult competition to win -- and has a reputation as such -- because evidence of educational improvement is required," IMS CEO Rob Abel said in an email, adding that it was different from something like a Codie Award where "cool products" can win. "We've had several cases where products that won major other prizes did not even make finalist."
Follow David F. Carr at @davidfcarr or Google+, along with @IWKEducation.
Never Miss a Beat: Get a snapshot of the issues affecting the IT industry straight to your inbox.
You May Also Like
---