Hilton Turns Smartphones Into Room Keys
Hilton Turns Smartphones Into Room Keys
Hilton hotel chain plans to let smartphones unlock guest rooms starting next year.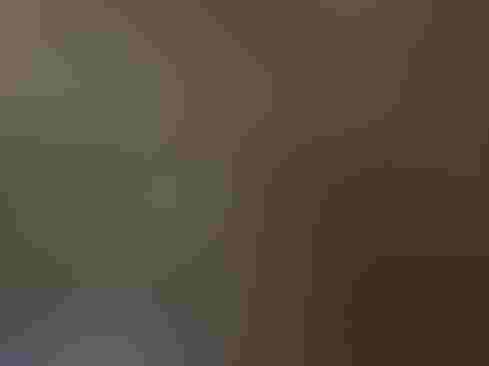 Tech Toys For Summer Fun
Tech Toys For Summer Fun (Click image for larger view and slideshow.)
Hilton Worldwide plans to allow guests to check-in and choose their rooms using mobile devices, and even to unlock their hotel rooms.
By the end of the year, Hilton says it will offer digital check-in and room selection at 11 of its brands, across more 4,000 properties. The service will be available to Hilton HHonors members in more than 80 countries, the company said.
"We analyzed data and feedback from more than 40 million HHonors members, as well as guest surveys, social media posts, and review sites, and it's clear that guests want greater choice and control," said Geraldine Calpin, SVP and global head of digital at Hilton Worldwide, in a statement.
Calpin cited a company-commissioned study conducted by Edelman Berland that indicates some 84% of business travelers want the ability to choose their own room. Calpin said Hilton is enabling guests to select rooms, room types, and room numbers, subject to availability, using mobile devices.
Hilton began piloting an early version of its digital check-in application five years ago and released the first version of its hospitality software, Conrad Concierge, in 2012. Its study was conducted July 7-11 this year, making the findings a convenient affirmation of a longstanding commitment to hospitality-oriented technology.
[Is everything going wireless? Read Google To Turn NYC Payphones Into WiFi Hotspots.]
Starting next year, that commitment includes enabling guests to use their smartphones as room keys. Hilton plans to introduce the technology to lock and unlock hotel rooms via smartphone in 2015 and to make the technology available at US hotels across four of its brands by the end of next year. By the end of 2016, the company expects the majority of its rooms worldwide will accept smartphones as keys.
Christopher J. Nassetta, president and CEO of Hilton Worldwide, said that since travelers are using smartphones as boarding passes, it follows that they will want to use their mobile devices as keys.
"We have spent the past few years testing a number of different options to make this vision a reality, and we are developing proprietary technology that is safe and reliable for our guests to use, and cost-effective for our hotels to install," he said in a statement.
Ensuring that the technology can be used safely may not be that easy. In September 2012, according to a report published two months later by Forbes, an IT services consultant for Dell returned to her Hyatt room in Houston, Texas, to find her laptop stolen. The hotel concluded that the thief had entered the room by exploiting a vulnerability in a digital lock made by Onity. The vulnerability had been disclosed at the Black Hat security conference in July, 2012, and Onity said it shipped a fix to customers the following month.
Hilton did not immediately respond to a request for comment about its approach to lock security.
Hotels tend to be safer than homes. People are far more likely to experience property crime in or around their own homes (63.7% of incidents, 2004-2008) than in a hotel or motel room (0.3% of incidents, 2004-2008), according to the Bureau of Justice Statistics. Nonetheless, hotel crime remains a significant problem. A 2004 study of crimes against hotel visitors in Miami found 600 police reports during the 2000-2003 period.
Cody Brocious, the senior security consultant with Accuvant LABS who identified the flaw in Onity locks, said in an email that as long as we have digital locks, there will be vulnerabilities.
"Bugs are always going to be present; we're talking about fairly complex pieces of tech that can't easily be updated in the field and generally have very little in the way of proper testing," Brocious said. "As long as these locks are protecting valuables, there will be the chance that someone will hunt down those bugs and exploit them."
Consumerization means CIOs must grant personal devices access to corporate data and networks. Here's how to avoid loss and corruption. Get the new Mobile Security Action Plan issue of InformationWeek Tech Digest today (free registration required).
Never Miss a Beat: Get a snapshot of the issues affecting the IT industry straight to your inbox.
You May Also Like
---