Bank Of America's 'Why Stop There?' Cloud Strategy
Bank Of America's 'Why Stop There?' Cloud Strategy
Getting IT pros to give up old habits is one of the hardest things about building a new, private cloud architecture.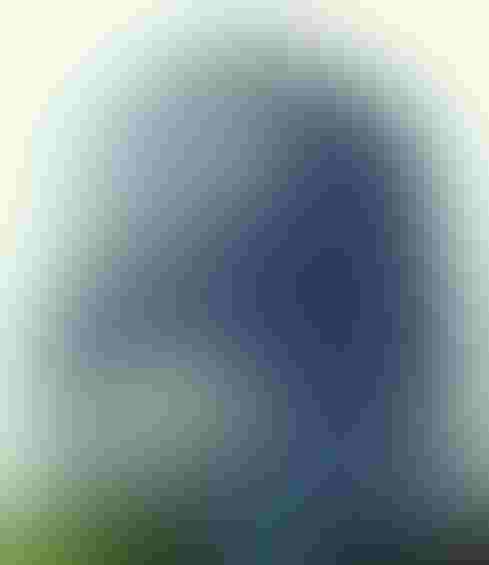 Image courtesy of <a href="http://img.deusm.com/informationweek/2014/02/1113685/"target="blank">geraldbrazell (Flickr)</a>.
Why do we need different boxes for servers, storage, and network switches in the datacenter? They're all just computers, says David Reilly, who is the global technology infrastructure executive for Bank of America. Why can't companies fill their datacenters with white-box computers stuffed with x86 chips and a ton of memory, controlled by software that can make that box an in-memory storage device today, a software-defined switch tomorrow, and a server next week?  
This radical departure from today's datacenter approach isn't just idle salon chatter. Bank of America, this country's second-largest bank with about $2.1 trillion in assets, has a team of people right now exploring how to reinvent the bank's datacenters using a private cloud architecture.
The hardest part of getting to this kind of total reset of the datacenter, Reilly says, is persuading technologists to throw out their old ways of doing things and think more ambitiously. It's why Bank of America has created a separate team to develop the company's next-generation architecture, so team members could consider big ideas such as having only one type of hardware. "It's not the technical piece. It's: Why stop there, why not go further, why not do more?" Reilly says.
[Read how more clouds are moving from the concept phase to working: Private Cloud Adoptions On A Roll.] 
The bank wants that kind of blank-sheet thinking from its tech vendors, too. Reilly won't name vendors it's working with, but he says the team stood up two platforms for its private cloud environment, one proprietary and one based on OpenStack. The vendors it's working with are the ones embracing software-driven architecture and nonproprietary hardware.
"The hardware side of what they would do is something they should begin to let go," Reilly says. The bank is running its pilot on two platforms to keep its vendor options open, while "encouraging our large partners to feel like this is something of a burning platform that we need everyone to respond to."
Bank of America has about 200 workloads running on pilot versions of the new architecture, and it plans to put about 7,000 workloads into production this year. That volume still represents a small part of the bank's computing, but if it delivers strong results, it sets the stage for major adoption in 2015.
The business goal is to dramatically cut costs -- as much as 50% from today's best-case datacenter costs, Reilly says -- and let BofA respond more quickly to changing business needs, such as a spike in demand for network capacity or computing power (or, just as important, drops in demand when the bank wants less capacity).
Different technology, different skills
Bank of America's vision for a more flexible, responsive private cloud architecture is similar in concept to what some other companies, from FedEx to Fidelity, are putting into place. The application tells the infrastructure what it needs -- the computing power, the resiliency and recoverability, the geographic dispersion and restrictions, the security and regulatory requirements. The cost of all those elements would also be clear, so as business leaders work with developers to create apps, they understand the infrastructure involved and weigh the related benefits and costs.
BofA expects to provision and de-provision that capacity more quickly and in much smaller increments. Its private cloud also is meant to let some workloads eventually move to public cloud environments, be it Amazon Web Services, CenturyLink, Verizon, AT&T, IBM, or other third parties. Certain sensitive data and workloads will always stay on premises.
Changing to a private cloud architecture and a software-centric datacenter will require different skills. Infrastructure pros today define themselves by the gear they run: "I run my company's million-port Cisco network," or "I manage our 50,000 servers." In a cloud model, as those technical silos get blown away, infrastructure pros will need more software skills.
"The infrastructure professional will look a lot more like the software development professional," Reilly says. The bank will need to hire and retrain people. "You try to bring everyone with you. Some people make that journey, and some people don't."
Reilly shares these ideas in his calm British accent, but when he talks of the current state as a "burning platform" and calls the private cloud shift "very much a when and not if," his sense of urgency is unmistakable. "We think it's as big a move as the mainframe to distributed computing was," he says. "We think it's that big a shift in the industry. The opportunity for us is to get there first."
The race is on. In our InformationWeek Private Cloud report published in November, 17% of the companies we surveyed said they use private cloud for all apps, 30% for some apps, and 30% are testing or developing a private cloud. Only 23% said their companies had no interest.
What companies mean by "private cloud," of course, varies. Is it merely a highly virtualized datacenter that allows workload shifting? Or is it the kind of rethink Reilly lays out? "Everybody's looking at this," he says. "I just think we have a higher level of ambition."
Private clouds are moving rapidly from concept to production. But some fears about expertise and integration still linger. Also in the Private Clouds Step Up issue of InformationWeek: The public cloud and the steam engine have more in common than you might think. (Free registration required.)
Never Miss a Beat: Get a snapshot of the issues affecting the IT industry straight to your inbox.
You May Also Like
---